Recent studies have found that 41% of patients would switch hospitals for a better patient experience and more than 70 percent want online access to appointments, test results, and doctor visit records.
A patient portal is an online platform that allows patients to access their medical records, communicate with their healthcare providers, and manage their healthcare appointments and tasks. It can be accessed through a website or a mobile app and is usually provided by hospitals, clinics, or individual healthcare providers.

Benefits of Patient Portal Solutions
Better patient-physician engagement: Patient portals increase patients' options to interface with healthcare organizations and significantly increase patient-physician interaction. Secure messaging is one of the best illustrations of patient-physician interaction. Nearly 50% of hospitals could send secure messages to their patients as of the beginning of 2014, a number that has seen an exponential increase as of 2022. The advantages of this feature have allowed an increasing number of healthcare providers to communicate with their patients via patient portals in recent years. Secure messaging between a doctor and patient not only boosts patient engagement but also satisfaction.  It is obvious that patients who have regular contact with medical facilities are capable of handling their own healthcare obligations. Patients can educate themselves and get more knowledge about the healthcare services they will use in the future with the help of consistent and ongoing communication. Additionally, regular secure messaging communication fosters close relationships between the patient and the healthcare professional. Due to the close relationships between patients and healthcare providers, patients prefer returning to the same hospital or clinic for any future medical services. Building patient loyalty and enabling the patient to obtain more routine medical care as well as feel more comfortable and valued are both very evident advantages for healthcare organizations.
Streamline patient registration and administrative tasks:  Patient portals make it possible to electronically complete registration paperwork ahead of time for appointments, which keeps front-office work productive. This allows your front office staff to focus on the patient in front of them and any questions they may have rather than having to walk patients through which forms to fill out and how. This will ensure that by the time the patient sees a doctor, they are comfortable with the administrative side of things and have no further questions other than medical ones. Ultimately, this results in lower costs for the clinic and better care for you.
Improving clinical outcomes: Making online recommendations and prescriptions is one of the most crucial functions of patient portals. Clinical outcomes dramatically improve as a result of the increased patient compliance that portals' ease of access results in. Patient portals have substantially stronger clinical results for chronic-illness patients with conditions like diabetes. According to field research, portals improve outcomes by enhancing patient education, care coordination, and patient-health institution communication. Studies have also shown that patients who have direct access to their doctor's notes use their medications on a much more frequent basis because they are more involved in their care.
Optimizing office workflow:  Workflows are greatly enhanced by portals. Patients can use the portal to electronically obtain documents they've previously requested from the medical team's office staff. Patients can then access these records online, saving staff time from having to order prescriptions or schedule doctor appointments. The workflow in the medical office is significantly enhanced by the shortening and improvement of these processes for both the patient and the staff.
Why would you need us?
Although the above points clearly show the benefits of a patient portal, providers are still hesitant to use it. Or rather we can say that the technical aspect behind this solution makes it a bit uncomfortable to implement. But nowadays almost 1 out of every three patients wants to access their data on a patient portal.
Finding an experienced solution partner who will create and install the required applications with the least amount of your involvement is the only option in this case.
This is where we come in. With years of experience and happy clients, we promise to deliver the best healthcare provider solutions in the market.
Connect with us at info@nalashaa.com .
The following two tabs change content below.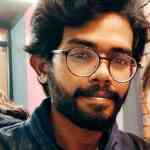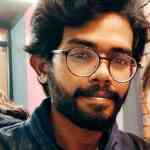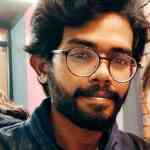 Mitrajit Das
A writer with a keen interest in the Healthcare domain and B2B content marketing. He enjoys writing and creating pieces around the latest Healthcare IT trends using the simplest of words.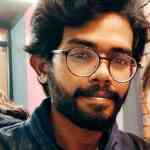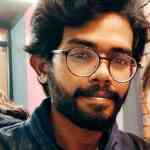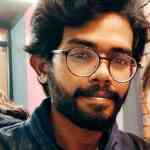 Latest posts by Mitrajit Das (see all)