The US healthcare industry is undergoing a tectonic shift towards Value-Based Care (VBC). Changing reimbursement models and HHS regulations are the two primary forces energizing the circumstances. Care providers are caught in this crosswind of a radical industry-wide change. Healthcare Information Technology (HIT) is the buoy that can help them stay afloat and advance towards the shore of a new frontier of healthcare. However, only the right technological choices will enable them to complete this arduous journey. In this blog, we attempt to break down the essentials to ease the journey for care providers. 
Understanding the Synergy  
Care providers' HIT needs depend on their specialization, reimbursement models and scale of operation. These factors open up a wide range of possibilities for them for HIT adoption. Instead of gunning for multi-level capabilities, care providers must pursue essential capabilities that foster their care facility's transformation into a well-connected and data-driven entity.
The following are the core components of a 'digital health framework' care providers must strive to adopt in 2021:
Clinical Intelligence
The use of Business Intelligence (BI) tools in healthcare empower care providers to make faster decisions, manage risks, and reduce operating costs. With the power of analytics and data, they can take precise actions that ultimately improve the value of care outcomes.  
BI Applications: From patient health records to patient feedback, surveys and RCM data, a care facility has multiple data sources ripe with invaluable insights. The use of BI enables care providers to plan care coordination, utilization and plan treatment efficiently. At the other end of the spectrum, they can also track RCM performance and reduce overheads and account receivables, improving the revenue stream.   
Data Warehousing: Data silos continue to be a barrier hampering care providers' progress towards VBC. The use of multiple applications to digitize patient health data, process claims, and achieve care coordination creates challenges in establishing data analytics processes that isolate action points for care providers. With the power and versatility of Enterprise Data Warehousing (EDW), care providers can hope to integrate disparate data sources onto a single reliable channel that makes BI easy. The singular point of access to data facilitates streamlined and layered reporting and trend forecasting, both of which ramp up revenue and sustenance for care providers. 
Predictive Analytics: Using predictive analytics, care providers can pre-empt the potential medical challenges that patients could encounter. It enables clinicians to be alerted about the likelihood of complications, preparing them well in advance for clinical interventions that could save the patient's life.  
Meaningful Action Through CRM

 
Managing patient referrals and patient journey tracking unlocks streamlined decision making, leading to improved patient experience. Using Customer Relationship Management (CRM) systems, primed to handle healthcare functions, care providers can discharge meaningful actions in a care facility: 
Real-time Events: When integrated with EHR, PMS and patient portals, CRM systems can intercept and relay real-time patient updates that reveal insights about clinical and operational efficiency. CRM systems also serve as an effective conduit to communicate effectively with multiple departments of a care facility, making them an essential component of a care providers' technological framework. 
Automation: CRM automation makes the management of communication through emails and notification responses, easy and intuitive. Tasks like scheduling emails and obtaining approvals from payers organizations for treatment and therapy procedures becomes seamless and fast.  
Functional Orchestration: A CRM system can aggregate datasets that range from patient demographics to the details of provider-patient interactions. Orchestrations of functions such as identifying care opportunities is simplified with the introduction of data analytics in specific processes of the patient journey. A CRM system eases the orchestration of the patient journey by allowing the creation and deployment of 'rule-driven processes' in the care continuum. 
Interoperability Infrastructure

 
The lack of interoperability of HIT systems has been a challenge since the meteoric rise of EHR systems as an elemental component of the care continuum. With the CMS's pursuant regulations shaping the industry, it is now more than just a distant dream.  
Security and Data Governance: If the seamless exchange of patient health data is the coveted prize, data security and governance policies are the means to keep it safe. Care providers must consider and plan security guidelines to protect the privacy and integrity of patient health information. It is no longer just a choice for care providers. With initiatives like ADT notifications set to become an important part of regulatory requirements for care providers, the time to liaise with HIT developers to ponder data governance and security strategies is now! 
Uniformity of Vocabulary: Differences in the vocabulary standards of the various HIT systems care providers currently use, cause fundamental interoperability problems. Disparate data formats make the integration of these systems difficult. The awareness of the latest HIT interoperability standards, such as HL7's FHIR, enables care providers to plan the development and deployment of HIT systems in their care facility. 
Scale and Performance: Care providers must now aim to customize their toolsets to meet the specific needs of their specialty or areas of interest. Upcoming interoperability standards such as FHIR are backed by application stores and microservices that allow the integration of third-party HIT solutions. A proactive approach to adopting FHIR-based applications will ensure that care providers spend fewer resources in the inevitable transformation headed their way.  
Last Mile Connectivity 

 
The 'ease of use' of technology ultimately determines its effectiveness when the patient enters the equation. Simply put, enabling patients to interact with clinicians conveniently is crucial to the success of the digital health framework for care providers.   
Mobile Platform: Currently, there are no better conduits than smartphones for care providers to connect with patients personally. 'Thinking mobile' is crucial for the establishment of meaningful relationships with patients. Patients synergize with HIT technology that allows them to interact with it through mobile platforms.  
Thinking UX: A comprehensive understanding of how patients react to care provider applications helps improve engagement. Care providers can begin with UX design to explore patient engagement. Care providers' endeavor to boost patient experience will translate to increased adoption in the future.     
Tele-encounters: The element of empathy and personal touch, or as we like to call it, the 'care element', is essential for a patient in a clinical encounter. Tele-encounters can deliver the care element effectively to patients. Its potency in the fight against the pandemic is a testament to this fact, making it a crucial component of a care providers' digital health framework. 
Reach out to our digital health technology development wizards at info@nalashaa.com to get a comprehensive understanding of how you can transform your healthcare facility with the essential HIT suites.
The following two tabs change content below.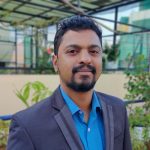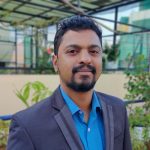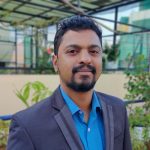 Puneeth Salian
A writer in Healthcare domain, who is also a science and technology enthusiast. Enjoys creating interesting pieces that elucidate the latest Healthcare IT trends and advancements.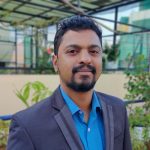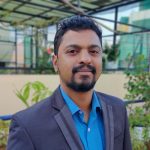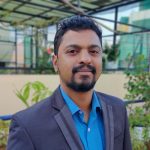 Latest posts by Puneeth Salian (see all)