Health Plans are in pursuit of ensuring that members get to choose the best healthcare service which results in better care quality and outcomes. To do so, they are expected to come up with innovative and effective member engagement strategies. 
As the term suggests, Member engagement is about interacting with members the right way and at the right time. To gauge the right time and right way, or rather to get the context of the engagement right, Health Plans must keep an eye on the member's journey.
Now, in the previous blog, we ran through a glimpse of why member engagement is crucial to Health Plans. In this blog, we shall take a brief look at member engagement opportunities at each point in the member's journey.
THE JOURNEY
From researching policy benefits to purchasing to availing the benefits, members must make the right decisions at every stage along the way. To aid them in availing the best-fit policy, health plans must make sure that members are given adequate information at every stage.
While sharing said information, health plans must also keep in mind to make it as engaging as possible.  They can experiment with platforms, devices, and formats to find the right combination that engages their members along their member journey.
Pre-Enrollment
As the name suggests, pre-enrollment is before an individual has enrolled themselves, and thereby is a potential member. Such individuals are looking for clarity and meaningful information regarding which coverage to avail.
At this stage, Health Plans must capture an individual's attention through multiple online sources – social media platforms, referral programs, advertisements, e-mails, etc.
Rule-based processes must be in place to collect the required data, like name, age, location, etc., from these sources to later aid in charting out member engagement solutions.
Enrollment
As per regulatory requirements, Health Plans must meet with their new enrollees at a welcome event. Payers can now connect with the members, and provide them with more information on the coverage benefits they are entitled to.
The welcome gesture could be a phone call or a face-to-face conversation, ensuring members are aware of the plan and its coverage details.
Feedback on the above process must be collected to optimize the onboarding processes and improve the member's experience.
Insurance Utilization
For members to take quality healthcare decisions, they must be privy to the healthcare information that would assist them in doing so. When there is strong coordination between the member and the health plan, the cost of healthcare would drastically decrease.
Payers must offer their members information on the services or providers, when requested, and also offer recommendations on healthcare decisions.
While utilizing the coverage, payers must extract data from appeals and grievances, regarding their policy, submitted by members to improve the quality of coverage in the upcoming policy years.
Programs
While a member is enrolled in a policy, they are entitled to certain programs aimed at improving their health. They could be targeted at a specific health issue faced by the members, or otherwise.
Payers are to connect and interact with members via mandated and voluntary programs at onboarding and throughout their health plan period.
These programs provide interventions, support, and motivation through user-friendly platforms like apps, portals, email, etc. to increase the propensity of realizing their goals.
Proactive Contact
If members are not proactive in their healthcare, they end up with more hospital visits than necessary. Payers, at the member's behest, would be then put in a position to carry out multiple administrative processes unnecessarily.   Health Plans are now expected to provide proactive healthcare to members periodically via communications channels preferred by the latter, to avoid unnecessary interventions and to save up on avoidable administrative efforts.
Payers can collect member data in their CRM system, which helps them keep track of member status. It also facilitates improved visibility on members' health, helping health plans contact them in case of predicted anomalies.
Members will also be alerted through their devices, be it phones, tablets, or smartwatches, when their actions, or rather lifestyles, deviate from their ideal journeys.
Retention
One of the most important stages of the member's journey is deciding whether to continue with the current plan or switch to a more beneficial one. At this stage, payers must ensure that they have supported the member enough to make them continue with their current plan, or at least move to a plan within the organization.
Health plans may analyze the churn every quarter, providing visibility into the causative agents and work towards reducing the churn rate. This would effectively retain members by the end of the policy years.
Health plans must analyze their services using the member's utilization data from both medical and financial perspectives, as well as consider the feedback from previous touchpoints.
 To Wrap It Up
In today's time, care must be taken to ensure member engagement strategies are effective, rather than it being an overload of information.
For member engagement solutions to be contextual, timely, and valid, payers must keep a close watch on member behavior within their journeys. Solutions designed to satisfy member requirements along their journeys would prove to be effective with the members.
With technology peaking and delivering individuals with instant access to almost anything, medical care decisions must not be any different. Along with contextual communication, payers must also keep track of digital devices and the receptiveness of members towards both. This variable also plays a key role in ensuring successful member engagement for both payers and individuals.
At Nalashaa, our experts are well-equipped and well-versed in chalking out member engagement solutions and strategies to success. Connect with us @info@nalashaa.com to arm your organization with member engagement solutions that align with your business requirements with those of your members'.
The following two tabs change content below.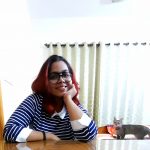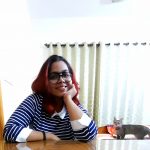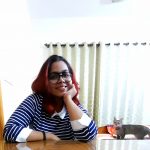 Shireen Noushad
Currently, trying to navigate through the ocean of Healthcare IT systems, processes, and workflows. Passionate about writing, and stringing together words in the simplest of ways for a better reading experience and easier comprehension.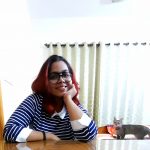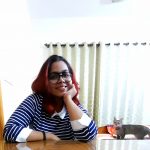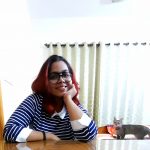 Latest posts by Shireen Noushad (see all)