2023 will bring about more complications and regulations for healthcare technology. With the PHE ending, Government bodies are now busy revising the rules and policies for 2023. The recently published 2023 Medicare Physician Fee Schedule and the reforms to the Information Blocking Rule released on October 6th, 2022 suggest a lot of changes in revenue generation, data transfer, and the overall healthcare ecosystem in general.  
Along with these regulatory changes, there are a lot of new innovations in healthcare technology that will affect the coming year. 2023 is going to be a year where every provider will need to buckle up and evolve or fade out.
Industry Forecast for 2023 
Pharmacies: The time has come to evolve beyond the office and provider network. Big Pharmacy companies are steadily pushing into home health and primary care delivery. This is due to a number of reasons, including the increasing demand for prescription drugs, the growth of specialty pharmacies, and the expansion of pharmacogenomics. In addition, pharmacies are expected to play a larger role in providing preventative care and managing chronic diseases.
Telehealth: It will continue to grow in popularity and be adopted by more healthcare networks in 2023. This will allow patients from every state to connect with doctors and specialists from anywhere in the world, and get the care they need without having to leave their homes. As private and public entities continue to fund telehealth, soon it will be offered as a choice along with in-patient-care studies. Additionally, telehealth will help reduce the cost of healthcare.
Better patient communication: Patients will be able to communicate with their doctors through secure messaging, and doctors will be able to access patients' medical records from anywhere. For example, virtual reality headsets could be used to provide patients with educational materials about their conditions or treatments. Additionally, chatbots could be used to help patients manage their appointments and medications. These will facilitate providers to deliver more personalized and accessible care.
Importance of a complete patient story: Millions of patients are now negotiating issues of prevention, long-term effects, and how prior infection will interact with pre-existing chronic diseases as a result of COVID-19, which has had a significant impact on the patient story. The value of a complete and accurate health record is critical to delivering proper care. So patient safety will put renewed pressure on HIT innovators.
Changes in billing patterns due to the new ONC rule: The billing pattern changes will affect healthcare in 2023 by increasing transparency and bringing down the overall costs of healthcare. But these changes will need to be properly accommodated in the provider frameworks or else there will be dire revenue losses.
Innovations in provider network for better efficiency: An improved staffing model will help providers in 2023. A recent survey from The International Council of Nurses suggested a shortage of 13 million nurses by 2030 and 29% of the currently employed nurses in the US have indicated a desire to leave their current job. It is the job of the administrators at a provider network to create a better work environment supported by increased innovation.
Prepare to Respond to the Forecasts for 2023 
Custom solutions over Cots: Providers in 2023 will increasingly rely on custom solutions to help them manage their patients' care. Solutions tailored to their specific needs. Know your pain points through data analysis and seek out solutions that work best for your specific needs. This will help to improve the quality of care that patients receive and will also help to reduce costs for providers.
Data Analytics: 2023 will be all about better quantification of data. Data analytics will help providers by allowing them to track patient health and outcomes in order to make better decisions about treatment. By analyzing data from electronic health records (EHRs), providers will be able to see patient trends and identify potential problems early on. This will allow providers to provide better care for their patients and potentially prevent/predict larger issues from occurring.
Interoperability: Utilize the power of APIs and government approved communication tools to provide better service and cut revenue leakages. The latest changes in the information blocking rules have made it clear that seamless data exchange is of paramount importance. Every case of information blocking will be severely penalized from 2023. The time has come to re-evaluate your system and utilize the interoperability tools to stay compliant. Healthcare pundits are suggesting that 2023 will be the year when we finally get to see perfect interoperable provider networks. Be a part of this prediction.
Automation: According to industry experts, automation will help providers in 2023 by improving efficiency and accuracy. By automating tasks such as data entry and billing, providers will be able to reduce the amount of time spent on administrative tasks, freeing up more time to focus on patient care. Automation will also help to improve accuracy, reducing the likelihood of errors that can impact billing and reimbursement.
Compliance: In order to ensure that healthcare providers are compliant in 2023, it is important that they understand the changes that will be taking place. These changes include new compliance regulations as well as the increasing use of technology in the healthcare industry. By being compliant, healthcare providers can ensure that they are providing the best possible care to their patients and also putting a cap on revenue losses.
Parting words
It will be a difficult journey for providers over the next few years, as they will face many changes – in terms of regulations and new innovations. However, if they are able to adapt and change along with the times, they should be able to succeed and continue providing quality healthcare services to their patients. An experienced healthcare solution expert can make the journey feel smooth.
Nalashaa has been providing healthcare IT services for more than a decade now. Our experts closely work with provider networks and modernize their systems as per their demands.
Connect with us at info@nalashaa.com
The following two tabs change content below.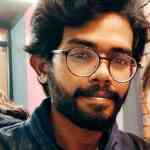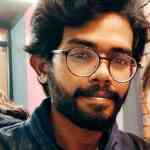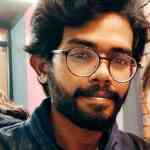 Mitrajit Das
A writer with a keen interest in the Healthcare domain and B2B content marketing. He enjoys writing and creating pieces around the latest Healthcare IT trends using the simplest of words.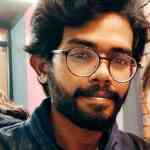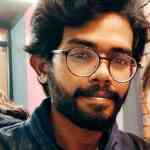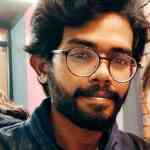 Latest posts by Mitrajit Das (see all)