ONC and other agencies have been trying hard to reduce reliance on paper. They revealed the gaps in the nation's public health infrastructure. The overburdened hospitals caused a mass decrease in the electronic reporting of patient data.
Over 70% of hospitals experienced at least one major challenge with electronic public health reporting. This will cause a serious setback on the ONCs efforts to reduce paper-based transactions after the PHE ends. But things are not yet out of hand. If we can collectively understand the efforts and tools put forward by the ONC and take the necessary steps in the right direction, we can surely turn this tide.
ONC's Efforts to Reduce Paper-Based Processes.
USCDI+ : USCDI+ is a secure health information exchange platform that helps providers connect and share patient data. It enables providers to efficiently and securely exchange information, collaborate on care plans, and improve patient outcomes.
STAR HIE: This program includes a lot of collaborations to improve electronic public health recording. Health Level Seven International (HL7®), Fast Healthcare Interoperability Resources (FHIR®), one of its pilot projects, which was granted to the Texas Health Services Authority in collaboration with Audacious Inquiry, illustrated how HIEs can assist public health agencies with pandemic response.
SANER: Its stands for Situation Awareness for Novel Epidemic Response. Using the SANER Implementation Guide, situational awareness data pieces can be standardized, extracted from hospital data systems, and made available for real-time viewing by public health organizations.
ONC's Health IT Certification program: It contains standards for electronic public health reporting. For instance, ONC recently made it clear that automated electronic case reporting capabilities, like eCR Now, can be utilized to show compliance with the current electronic case reporting certification criterion.
CDC Data Modernization Efforts: It aims to lighten the load on doctors and other front-line staff who work in public health by promoting data exchange and interoperability among public health data platforms.
Helios: The CDC and ONC are also partners in the HL7-led Helios program, which aims to promote public health data interchange via the HL7 FHIR standard. Helios is a healthcare interoperability engine. It enables secure and efficient exchange of information between organizations and systems. Helios supports both the Direct messaging standard and FHIR, the emerging standard for exchanging healthcare data.
CMS Interoperability program: CMS added new requirements for qualified hospitals to report on syndromic surveillance, immunization registries, electronically reportable laboratory results, and electronic case reporting. For qualified doctors taking part in the MIPS Promoting Interoperability Performance Category, new reporting guidelines for immunization registration and electronic case reporting have been implemented by the CMS' Quality Payment Program. In order to better aid public health organizations' efforts at disease surveillance and vaccination, these new rules are intended to raise the rates of public health reporting among hospitals and practitioners.
Interoperability solutions to make the most of ONCs efforts at paper-less data transfer.
Better utilization of data silos: Data integration platforms, Data synchronization tools, and Data transformation tools are your answer to utilizing data silos. These together are often simply known as data analytic tools. These platforms allow you to combine data from multiple sources into a single repository. This makes it easier to access and use the data for reporting and analysis purposes. They also allow you to synchronize data between different systems so that all of the systems have the same information at all times. This helps ensure that there is no inconsistency between the systems and that everyone has access to the most up-to-date information.
FHIR API's:  FHIR APIs can facilitate better communication by providing a standard way for healthcare providers to exchange information. This can help to improve the accuracy and completeness of patient data and ensure that information is available when and where it is needed.
Custom solutions to fix gaps in interoperability: One way to fix gaps in interoperability is to create custom solutions. These can be created by healthcare technology companies that are looking to improve interoperability. They can be tailored to meet the specific needs of a particular organization or group. It will help improve the overall effectiveness of interoperability efforts. This can be done through a variety of methods, such as adapters that translate the different formats of data, or by creating a custom interface that allows for communication between the systems.
Mobile and IoT development: One way that mobile solutions can help to fix gaps in interoperability is by providing a more user-friendly interface. This can make it easier for patients and clinicians to exchange information, which can help to improve the overall healthcare experience. Additionally, mobile solutions can often be more agile and responsive than traditional healthcare IT systems, which can help to address any interoperability issues that may arise.
Become a Truly Interoperable Provider Network
These technologies can be tough to traverse without the help of a healthcare technology expert. At Nalashaa, our team of experts have been working tirelessly to improve provider networks all over the US.
Our healthcare interoperability solutions can
Enhance seamless data transfer
Reduced paper-based exchanges
Free up valuable provider time
Be a part of the change that matters. Connect with us at info@nalashaa.com
The following two tabs change content below.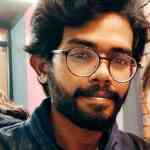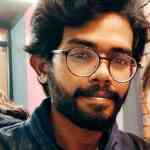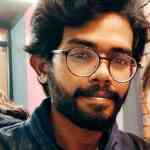 Mitrajit Das
A writer with a keen interest in the Healthcare domain and B2B content marketing. He enjoys writing and creating pieces around the latest Healthcare IT trends using the simplest of words.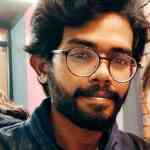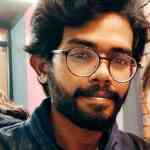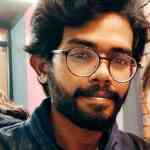 Latest posts by Mitrajit Das (see all)