A Snapshot of the Mobile Health Market

 
The mobile health market is predicted to grow at a rate of 41% CAGR in the coming year. Monthly downloads are as high as 3.2 billion across all mobile healthcare apps. A recent statistic also predicts that the mobile healthcare apps market will reach over 11 billion dollars by 2025.
Due to these reasons, private investors are now more eager to invest in the mobile health app development sector. This is further driving the rapid innovations and advancements in the mobile health application development sector.
5 Ways Healthcare Mobile Apps are Helping Providers in 2022
 Faster emergency response: Healthcare Mobile apps can now monitor a patient's day-to-day activities and keep a record of the necessary data. During an emergency, these apps can detect the change from the regular readings of patients and send alerts to the appropriate providers.
Better data management: Healthcare organizations deal with a huge amount of data daily. When integrated with an EHR system, mobile health applications can automatically record valuable healthcare information from connected devices in the system and other wearable devices.
Monitoring from a distance: These help providers monitor patients with chronic health conditions like cancer, type 2 diabetes, and cardiovascular diseases. Providers can now monitor these patients around the clock and take necessary precautions to deliver preventive care.
Wellness promotion: Mobile applications can also be used to promote better health practices. From online awareness programs to daily reminders of the best health practices, can affect the mindset of a patient.  
Professional Networking: These apps act like social media platforms for providers. Here they can share knowledge, ask and answer questions and interact as a community. 
Case study: Here's how this New Jersey-based Chiropractic EHR Application Developer increased the number of appointments for Chiropractic Clinics.
How can Healthcare Mobile Apps Help Patients?
Every document at your fingertips: Healthcare mobile applications provide patients access to all the required documents on their phones.
Easier to book appointments: These applications provide a list of doctors, specialists, and other experts to choose from. Patients can select a doctor of their liking depending upon their ailment and book an appointment, all in the comfort of their home.
Monitoring and storing basic health records: Healthcare mobile applications when enabled with EHR can collect information from wearables and other such devices. This data is then analyzed and provided in a format that patients can understand and utilize.
Immediate access to healthcare: Patients no longer need to visit hospitals or stand in a long queue for medical advice or weekly reports. Mobile health applications allow patients to get immediate medical assistance whenever and wherever required.
Final thoughts: Why Healthcare should Never Ignore Mobile App Development Strategy

 
The US healthcare industry is witnessing rapid digitalization. Healthcare app developers and IT solution experts are boosting this process and helping providers achieve value-based care.  Mobile solutions have already proven their worth and paved the way for further innovation. It is now the right time to invest resources in mobile health app development and strive toward future-forward solutions.
Experts at Nalashaa have the extensive industry knowledge and skills to help you in this journey towards digitalization. We provide cost-effective and user-friendly mobile health app development services.
To know more connect with us at info@nalashaa.com.
The following two tabs change content below.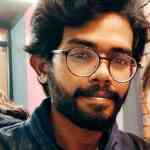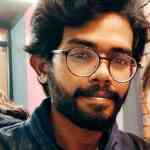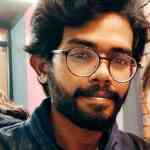 Mitrajit Das
A writer with a keen interest in the Healthcare domain and B2B content marketing. He enjoys writing and creating pieces around the latest Healthcare IT trends using the simplest of words.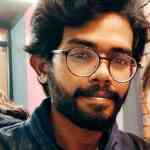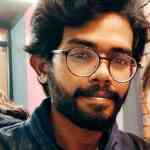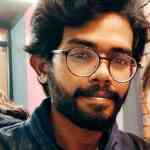 Latest posts by Mitrajit Das (see all)