The scope of IoT and app development in healthcare is vast. But in this blog, we will only talk about its usefulness for pharmacies. Pharmacies had to start utilizing technology due to strict record-keeping and PDMP policies. This created a breeding ground for new ideas and major technological advancements targeted at the pharmaceutical industry. The E-pharmacy market value was predicted to reach $206 billion by 2028.
Let's take a look at the challenges that ushered in this evolution.
Present challenges in the Pharmaceutical Industry
Supply chain disruption: It is normal for patients to anticipate finding the medications they require when at the hospital or clinic. We find it difficult to think that a hospital would advise a patient that their course of treatment must be postponed due to a medication scarcity or that they are simply unavailable due to logistical issues in the pharmaceutical business. Unfortunately, because of issues with the pharma supply chain, this is the world we are living in right now. It should be highlighted that these issues predated the current pandemic, and the financial difficulties faced by the pharmaceutical industry have made it even worse.
Invest in software: Even though pharma company managers are constantly looking for methods to make their operations more efficient, technical issues can occasionally cause delays that affect the entire pharmaceutical industry. As a result, they altered their strategy and made the best possible use of the resources at hand to lessen the difficulties in their pharmaceutical supply chain. Despite the fact that we are in the midst of a global digital era, businesses need to spend money on monitoring software to increase productivity. With the aid of such software, you can identify where your product is located within the supply chain. Even with all these reasons the industry is still reluctant to invest in healthcare IoT app development. This will have to change if you want to be relevant in today's market.
Need for qualified professionals:  One of the main issues facing the pharmaceutical sector is a lack of qualified workers. When we refer to a competent workforce, we are referring to individuals conducting technical and intellectual work that calls for in-depth subject matter expertise. In fact, the skills of the workers engaged, determine how productive a sector is. One of the key components that will help assure a bright future for the pharmaceutical sector is a capable staff that can be trusted. But then again, most pharma companies don't have a robust IT team. This is where outsourcing to a valuable solutions partner can do wonders for the business.
Challenges reaching Healthcare Professionals: The healthcare industry is complex and has a wide range of participants, including patients, payers, and healthcare providers. Everyone has a voice in selecting the goods or services to use. As a result, marketers of pharma companies find it difficult to implement an efficient marketing plan for healthcare professionals. Reaching a critical mass of physicians and achieving corporate objectives also become challenging. Even in the best cases, a marketer's connection with healthcare professionals is low and their reach is scattered.
Collection and analysis of data: One of the most important/valuable assets to a company is data. Data is used in describing any information input by employees or produced by equipment in the pharmaceutical sector. It is also important to note that data collecting has evolved into a crucial component for businesses across industries seeking to outperform rivals. The value of this data, however, depends on how well a business can use it for decision-making. Regarding the supply chain, quality assurance, and drug approval, there are numerous dangers in the pharmaceutical sector. Operators in the pharmaceutical business require agile technologies to efficiently collect and handle data while developing action plans in order to address these difficulties.
Fear of change: "Well, that's the way things have always been done," is a common expression. Be the one who decides how work will be done in the future. The time, money, and resources required to maintain a legacy system are equal to an investment in a declining asset. A custom solution can be used to expand and streamline processes while ensuring ROI. Change can be beneficial if it is introduced in the proper way. As business stewards, it is our responsibility to make the adoption of new technologies a more relaxed and gradual process. The capacity to innovate and adapt will become the culture to ensure technological advancement once we lower our fear of change.
Even a simple online pharmacy app can provide a lot of functions. Let's see what it can offer.  
7 major features that a successful Pharmacy app development can provide. 
User profile: Despite the fact that the ordinary user is probably going to skip the registration step, it is very important to construct a profile that includes personal information like name, age, sex, etc.
Automated Prescription upload: As pharmacists may retrieve repeat prescriptions from their devices, customers don't need to upload them, which dramatically reduces time spent on administrative tasks.
More medical information: With more information the accuracy of taking appropriate decision increase. The whole drug description, manufacturers, price, image, and even a review section can all be included as a feature. 
Fast search: Customers may identify the most appropriate drug quickly thanks to the quick search and sophisticated filtering system (including types of medicine, dose, price, etc.). 
Order tracking:  A pharmacy app will provide real-time delivery monitoring because it enables users to keep track of the progress of their packages. Because the status indicates the current progress, tags like "delivered," "in progress," and "delivery delayed" provide more useful information.
Online orders: One of the essential aspects of the pharmacy application is the ability to quickly fill a virtual basket with the required medications and then place an online order. 
Different Payment options:  The pharmacy app developers should equip the application with a number of payment methods, including credit/debit cards, wallets, bank transfers, and more, in addition to the payment option that asks customers to decide whether they want to pay on delivery or in advance online.
Auto PDMP database updates: Almost all the states in the US now have a PDMP database to fight the opioid overuse crisis. Thus it is almost a mandate to keep records of medications that can be overused. A simple online pharmacy app can have triggers that allow it to auto-record information into the state PDMP database as soon as such a medicine is prescribed or delivered.  
Benefits of an Online Pharmacy App Development 
Enhanced client experience: Any mobile application, especially those for pharmacies, must include convenience as one of its most important components. By allowing patients to buy prescription refills online whenever they want, from the comfort of their homes, makes things simpler for the patients. Additionally, some pharmacy applications support multiple profiles and allow users to manage prescriptions for every member of the family from a single account. You may check the order history, including dosages, Rxs, dates, and other information, thanks to the family sharing tool.
Time efficiency:  By connecting patients directly with their dependable pharmacists, enabling them to capture and send images, and letting them communicate with their providers through the app's inbox, pharmacy applications significantly streamline and simplify communication. Pharmacy applications can save time, effort and automate many manual and repetitive tasks, like the process of preserving medical records. All this helps to save expenses and enable more in-depth patient care.
Improved patient engagement and retention: Through emails, push notifications, news, reminders for drug reorders, and routine messages that alert users to current bargains, it enhances connection with clients. Businesses may design more effective marketing and product development plans, provide better customer service, boost consumer engagement, and boost income with the help of the app's ongoing data insights.
Supply chain monitoring: Our economies are kept humming by supply chains. Every time a shipment uses the air, the river, or the road to move products from one point on the map to another, many people are involved, and a lot may go wrong. A small delay in the pharmaceutical industry can have a big impact. Pharmaceuticals can become contaminated by changes in environmental conditions such as humidity, air pressure, and temperature. To prevent costly mistakes, these factors need to be watched carefully. In these circumstances, IoT-based technology can aid in preventing possible catastrophes.
Why choose us as your Solution Partner?
When it comes to software development for pharmaceutical companies, you want to choose a partner who not only understands the complex regulations and processes but also has the expertise and experience to ensure your applications are developed with accuracy and efficiency.
At Nalashaa, our team of highly skilled software developers has over a decade of experience in providing healthcare IT services. We understand your specific requirements and can develop customized software solutions to streamline your workflow.
Connect with us at info@nalashaa.com
The following two tabs change content below.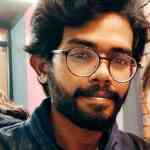 Mitrajit Das
A writer with a keen interest in the Healthcare domain and B2B content marketing. He enjoys writing and creating pieces around the latest Healthcare IT trends using the simplest of words.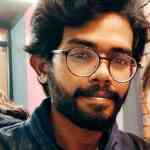 Latest posts by Mitrajit Das (see all)