The opioid epidemic is a major concern for both the US healthcare ecosystem and the US Government. A whopping 10 million people misuse Opioids every year and over 48,000 people lost their lives due to overdose in 2020 (Link). PDMPs stand for Prescription drug monitoring programs (PDMPs). The state-wise PDMP databases were created with the sole intention to record and counter the misuse of opioids. The collected information will be used by providers to identify patterns such as high-dosage prescriptions, dangerous drug combinations, and multiple-provider episodes.
Although the idea of regulating the epidemic using the PDMP database is working, it still needs significant development before there is any noticeable difference.
Understanding the PDMP Workflow
The PDMP portal is accessed by a prescriber to enter the patient's demographic information and the name of the medicine.
The patient CDS history is then provided from the PDMP database.
An electronic order is submitted to the pharmacist through e-prescribing after approval.
Special case: For requests of early refills or opioid prescriptions from more than one doctor, the pharmacist must refer to the PDMP database before dispensing.
The pharmacist will then have to send an update to the PDMP database within 24 to 72 hours after dispensing the medicine.
Lastly, the PDMP database updates this patient information in the EHR.
The Challenges in this Workflow:
Doctors have to manage and update patients' prescription information after every encounter. Small and single-doctor clinic setups don't have the technological bandwidth to access so many different formats of data automatically. This results in a cumbersome and extensive manual effort, which in turn leads to errors.
Large Provider networks such as multi-facility clinics or hospitals have to see huge volumes of patients and analyze enormous amounts of data regularly. Although they have the technological bandwidth to maintain this data, they often lack the experience required to tackle new technologies. Thus, age-old systems struggling with data volumes and increasing complexities beyond their scope are the reality of such provider networks.
The introduction of the PDMP database has brought along with it new challenges. The latest requirement is to integrate the EHR at a provider facility and the state database for seamless data transfer. This is a complex and expensive process.
After all the above challenges we come to the ever-existing challenge of compliance. Although PDMP data does not have to be HIPPA compliant, the risk of non-compliance still exists. A provider network that is not compliant at its root may end up sending or receiving data that it is not supposed to. Traditional technologies make it challenging to track and identify potential mistakes that could impact compliance. Recent ONC data has shown that 77% of information blocking complaints involve providers. Only a compliant system will ensure that a provider stays out of this 77%.
  How to Tackle these Challenges
 RPA: Robotic Process automation may be a fancy term but in reality, it is a set of computer codes that are built to perform a specific task. These bots, unlike humans, are precise and tireless. They can be utilized to automate the process of data entry, patient information checks, and one-tap information exchange.
Interoperability with API: API, aka Application Programming Interface, is a software intermediary that allows applications to exchange information with each other. In the healthcare ecosystem, the standard is FHIR API. Most of the major players in US Healthcare, which contains both providers and payers alike, are already FHIR and Smart on FHIR enabled. As these are the latest standards for healthcare information exchange, providers not using FHIR APIs can't communicate with everyone in the ecosystem. On the other hand, providers who are already using FHIR APIs can leverage that to fetch and store information in the PDMP database.
Integrated EHRs: If we look back at the PDMP workflow, it seems that the provider now has to log into different state portals and their EHRs for every new encounter. An integrated EHR solves this problem. It can seamlessly fetch the information from the State PDMP database and send information from the EHR to the PDMP database. Negating the need to log into different state portals.
Compliance: An experienced compliance solution provider can help you migrate the complexities of ever-changing compliant regulations with ease.
The Benefits of a Custom PDMP Solution?
Providers won't need to switch between two systems or log into different portals for every encounter.
Pharmacies and providers can upload information about prescribed high-risk drugs in real-time with the help of Integrated EHRs and eRx (E-Prescribing)
Integrated EHRs can automatically update the PDMP database. No need for human intervention.
The patient's medical history can be imported right on the scheduled appointment time and the provider will be alerted about prior opioid use.
PMDPs are more than just passive databases. The collected data can be used to predict the pattern of an opioid user, prevent opioid misuses through prescription forgery, and predict epidemics in a demography
Let's Step towards a Better Future.
Misuse and addiction to opioids and other such prescription drugs are causing a national crisis all over the US. Every year the country is facing an economic burden of $78.5 billion, which includes the costs of healthcare, loss of productivity, addiction treatment, and criminal justice proceedings.
Now is the time for providers, pharmacists, and everyone else, who has the authority to prescribe/sell such drugs to do their bit in creating an opioid-free society. An experienced healthcare provider solution partner can help you accomplish this goal.
Nalashaa, for the past 10 years has been helping providers in the US healthcare ecosystem to find solutions for all their technical and compliance-related needs. We will understand your present and help you be a part of the future.
Connect with us at info@nalashaa.com.
The following two tabs change content below.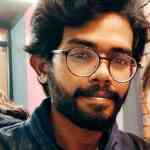 Mitrajit Das
A writer with a keen interest in the Healthcare domain and B2B content marketing. He enjoys writing and creating pieces around the latest Healthcare IT trends using the simplest of words.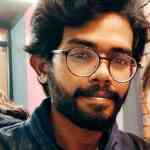 Latest posts by Mitrajit Das (see all)