"Substitutable Medical Applications, Reusable Technologies" aka SMART is a standard framework to facilitate the development of interchangeable healthcare applications.
Since its initiation in 2010, the SMART Health IT Project has attracted the collaboration of many organizations (creating the SMART Advisory Committee). SMART, now is a standard that works on top of FHIR in the same ecosystem. Thus, the name "SMART on FHIR".
How are SMART and FHIR related?
FHIR is a set model that standardizes clinical concepts stored in different EHR systems and other data siloes.
It is like a security layer that sits on top of FHIR interfaces. It uses OAuth2.0 and OpenID Connect to give applications access to required data within an EHR or any other SMART on FHIR compliant repository.
Both FHIR and SMART are not platforms. They are a set of guidelines that tell us how to implement a certain technology and provide seamless data transfer. In other words, "FHIR standardizes data and SMART standardizes data access".
Blog: To know more about FHIR check out: What is so great about FHIR?
Want to FHIR up your system?
How was it before the Initiation of SMART on FHIR?
Try to imagine a world where every phone charger would require a specific type of power socket to function. That was the case with healthcare app development before SMART on FHIR. Developers had to build different connections to access different medical databases. This increased the cost and also hindered providers and patients from using their preferred technology solution.
FHIR revamped the exchange of data in real-time but it had a few limitations as well. It only defined the data model, standards, and the method to exchange information but it did not mention any security measures to access data.
EHRs were traditionally closed-off monolithic systems. They were burdened with Government policies and social barriers which prevented them from sharing data with patients and other organizations.
Without SMART, provider IT departments were burdened with the task of supporting different data models and legacy systems which created large maintenance and operational footprints.
Healthcare providers couldn't swap out or use applications from different vendors to see what fits their requirements better.
SMART takes the following roles:
Defines a process for interacting with FHIR interfaces;
Regulates how the apps will be "launched" from the EHR;
Provides standardized security protocols used to exchange data through EHR systems.
Let us understand the Workflow of a Patient Access API to figure out where exactly SMART and FHIR help.
 
How will SMART on FHIR benefit Healthcare App development?
Reusability: SMART helps with better interoperability which facilitates the faster development of healthcare apps. The applications which are compliant with SMART are reusable. Example: A coder creates an application for a provider who only deals with cancer patients. Now he has another requirement from a different provider who deals with patients suffering from lung diseases. SMART allows this coder to use the same application with minor tweaks according to the new provider's requirement.
Applications Gallery: This flexibility that SMART provides will give way to innovations and developments in the Healthcare sector. And create a vast application gallery for providers and patients to choose from.
Open standards: SMART disengages the protocols for accessing EHR from an application. This gives developers the freedom to improve their applications and services without worrying about how it will impact the way patients and providers access their data. SMART on FHIR compatible apps can now link right up to previously closed-off but popular EHRs.
Community support: It already has a pretty big community and online forums for healthcare professionals to communicate and understand it better.
Why is SMART on FHIR relevant now?
The 21st century cures act has called for the adoption of an unspecific API.
Recent CMS and ONC rules have already made SMART on FHIR capabilities on EHR/provider/payer mandatory.
The Office of the National Coordinator for Health Information Technology's (ONC's) Final Rule on Interoperability (Published in 2020) has later named SMART as a communication standard.
Given the benefits and these recent regulations from the government, it is imperative that every major EHR vendor and other third-party organizations adopt SMART on FHIR. So, now you can choose to either stay with the crowd or become obsolete.
[Whitepaper]: 21st Century Cures act – intent, means and the impact of the revisions  to HIT development.
Take the SMART-ER step. 
The future of the healthcare sector in the US is based on creating a highly interoperable and patient-centric ecosystem. Implementing SMART on FHIR at the right nodes of your system is a major step in the right direction. A healthcare interoperability solution expert can help you in this process.
Our healthcare IT team has the expertise and experience of working in the US healthcare ecosystem for more than a decade now. We can help you build applications compatible with SMART on FHIR, keeping in mind your requirements.
To know more connect with us at info@nalashaa.com.
The following two tabs change content below.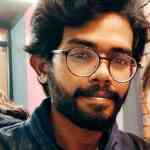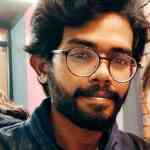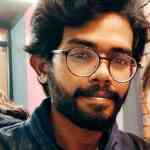 Mitrajit Das
A writer with a keen interest in the Healthcare domain and B2B content marketing. He enjoys writing and creating pieces around the latest Healthcare IT trends using the simplest of words.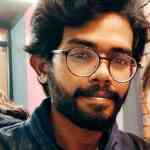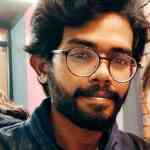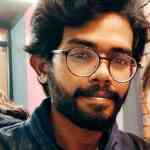 Latest posts by Mitrajit Das (see all)