The new payment model for chronic care management (CCM) offered by Medicare is a positive step toward value-based reimbursement. CPT code 99490, the latest introduction, seems simple on the surface: provide 20 minutes of non-face-to-face oversight and preventative care each month for patients with chronic disease. That requirement, however, belies its true technical challenge.
Finding and Enrolling Your Patients
CCM is an elective service that every patient suffering from two or more chronic illnesses is eligible to receive once a month from one qualified practitioner. The first challenge of enrolling these patients doesn't seem technical, but when you have a database filled with thousands of patients you'll want to take the technical approach. After all, finding those who qualify for CCM is tedious to do manually. Especially since patients must agree to receive the service and agree to the co-pay. The technical solution, therefore, must be able to sift through patient data to find qualifying patients, keep track who has been sent enrollment documentation and update the database with those who have agreed or rejected the invitation.
This process can certainly be done manually by searching through existing electronic health records, but in addition to the time commitment each manual step opens up opportunities for mistakes to happen. Mistakes cost you potential enrollees. Instead, consider extending your clinical solution systems to support search functions and CCM tracking. Well-designed systems could even be setup to automatically email a prospective enrollee with information and a signup form along with a call-back number.
If you are serious about incorporating CCM in your practice, you should aim to solve your first technical challenge by incorporating CCM-focused features into your existing clinical solutions package. Consequently, such an upgraded system will help you solve the next technical challenge: compliance.
Billing Every Patient
A survey of physicians participating in the CCM program taken earlier this year reveals a startling fact: only about half of all patients enrolled in CCM are actually billed. Why? Because keeping track of each patient, delivering the monthly call, and maintaining the proper documentation to meet regulatory compliance is a very time-consuming process. Even if you were to hire additional help, this balancing act can quickly turn sour if your patients choose not to continue receiving CCM from you or if the reimbursement terms change. In such situations, the revenue coming in would no longer support the added costs.
One solution, piggybacking from the CCM-focused features described earlier, would incorporate a chronic care software package that helps you manage the administrative requirements. These systems can be integrated into pre existing electronic health recording systems or even clinical decision support systems. More importantly, such a system would give you the flexibility to increase or decrease CCM throughout without additional risk. So whether you take on or lose patients, you do not need to modify the chronic care software. On the other hand, hired help would need to be let go or brought on in short order, which can negatively affect your bottom line and quickly make the CCM reimbursement service costly to your practice.
Delivering the Required Service
The final technical challenge involves the core CCM requirement: delivering 20 minutes of non-face-to-face care each month. Again, while this does not seem like a technical challenge on the surface, software can greatly improve your ability to deliver service in a time-efficient manner. Streamlining your schedule to meet with priority patients first (those who are about to meet their monthly deadline), improving documentation speed and delivering billing details can ensure you minimize the administrative time associated with the requirement. Furthermore, good chronic care software can allow you to focus on the administrative requirements while you outsource the actual non-face-to-face call requirements to a third party.
Partnering with a Custom Software Development Company
Looking to add CCM revenue to your practice, but don't have the technical framework in place to support rapid deployment? Consider partnering with a software development company capable of custom designing a solution that best fits your needs. Development companies such as Nalashaa have the technical know-how to integrate with existing systems, offer administrative solutions to coordinate CCM services and can even improve your clinical solutions to meet regulatory compliance.
Reach out to a Nalashaa representative today for more information about how your systems can be improved to save you time and money when adding CCM service to your monthly routine.
The following two tabs change content below.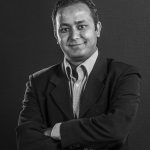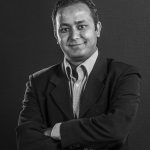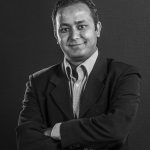 Amit Manral
Amit is a healthcare enthusiast who is passionate about the application of creative ideas to improve the healthcare ecosystem. He has been involved with US healthcare for over a decade and loves to understand the challenges of various stakeholders, impact of regulations on them and figure out ways to leverage technology that will impact business positively.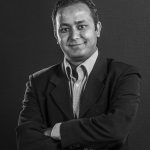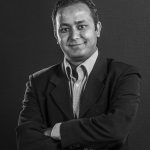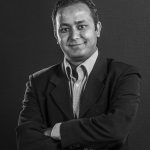 Latest posts by Amit Manral (see all)