According to the Centers for Disease Control and Prevention (CDC), population health management (PHM) is "an interdisciplinary, customizable approach that allows health departments to connect practice to policy for change to happen locally." It helps improve the "Triple aim" moto of the US healthcare industry. Triple aim stands for improving population health, enhancing the patient experience, and reducing per capita cost
People very often confuse Public Health with Population Health. Let's quickly go through the differences to better understand Population Health.
Target groups: Public health consists of a much wider scope than that of population health. While public health experts are focused on promoting health across the population, population health experts deal with a specific group of individuals based on their state, racial background, or other defined populations.
Type of care: Public health experts work on policies, health education, and research for disease prevention. Population Health experts are concerned about the treatment outcomes of a specific group of individuals.
Type of research: Public health researchers put forward initiatives that promote better personal habits like hygiene and diet. Population health researchers work on understanding how the differences in education, medical access, and income can impact the well-being of a specific group of individuals.
Impact on US healthcare: It is the responsibility of public health departments to provide epidemic awareness, encourage healthier day-to-day activities, and prevent environmental hazards. Whereas population health departments like local care providers, establish initiatives to take care of the threats that might affect the entire U.S population or the entire population of a specific group.
Many healthcare providers in the US embarked on population health programs to improve the healthcare of people. Although this helps bring care closer to the patients and provide effective healthcare, a large number of providers are still hesitant about population health programs.
The few barriers that Healthcare Providers usually face while moving to a Population Health Management Solution.
Requires changes in management: While moving to a population health management solution it is necessary to implement new ways of working. It will become necessary to work with multi-disciplinary teams, to provide remote care and deploy better pathways of care settings. These changes often scare providers as it requires shifting from predefined roles and responsibilities and starting a new learning curve. But no matter how valuable they have been previously, these systems must evolve to embrace the digital era.
Change in Reimbursement model: The current healthcare models date back to the sixties and are based on the Fee-for-service model. These models provide very little opportunity for preventive care. They neither engage with the patients nor encourage them to take charge of their own health.
Change to human-centric/Value-based care: A successful population health management solution engages providers to adopt a human/patient-centric care structure. PHM strategies help reach patients at every stage of their life to provide preventive care rather than only when they become sick.
Data: Today we have access to huge amounts of health data than ever before. But this data can both be a barrier and an opportunity. Data itself is meaningless without proper clinical insight. Healthcare data from wearables, fitness applications, and other such platforms need to be captured, normalized, and turned into actionable insights.
These barriers, when addressed properly can make your system more patient-centric. The end goal of every healthcare institution.
Let's understand how.
Preventive and proactive care: Preventive care is the most important cornerstone of PHM. A PHM solution provides caregivers full patient records and notifications based on population and region-specific health records.
Managing chronic conditions: Chronic conditions cost the healthcare system billions of dollars every year. With the help of healthcare data from every stage of a patient's life, it becomes easier to provide proper diagnosis and cut the extraneous costs from unnecessary tests. Providers can assign tasks, track progress, engage with their patients and provide necessary advice for future risks.
Co-ordinated care delivery: A PHM solution ensures that everyone in the provider system has the entire patient information at their fingertips and is also aware of their individual roles. Providers can use this data to come up with patient-centered health plans so that the patients can enjoy a well-coordinated care experience.
Address care gaps in the patient population: It helps identify the care gaps in the existing quality programs like PQRS and eCQM. Providers can access patient needs in real-time and generate help faster.
Population Health Management: A step towards the future.
Most healthcare organizations understand the potential and value of implementing a population health management solution, but only a few have been able to achieve this goal. As the world moves towards further digitalization, the need of the hour is to combine the latest technologies with analytics to approach an effective population health management system. Which in turn will boost patient-centric care.
Nalashaa can be your guide, for implementing an efficient population health management solution. We have been working closely with HIT vendors for over a decade now and realize the need of delivering quality care.
Connect with us at info@nalashaa.com
The following two tabs change content below.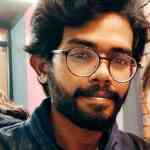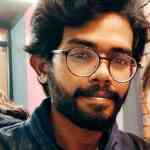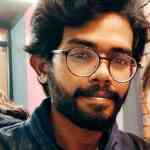 Mitrajit Das
A writer with a keen interest in the Healthcare domain and B2B content marketing. He enjoys writing and creating pieces around the latest Healthcare IT trends using the simplest of words.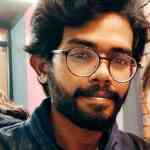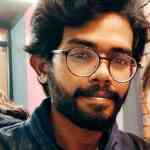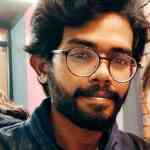 Latest posts by Mitrajit Das (see all)