CMS has been releasing a plethora of regulations in the quest to enhance patient care quality. All the players in the healthcare ecosystem have been affected by these regulations; Health Plans are no different. There are certain regulations which takes priority for health plans, as non-compliance may prove too costly for them. Below are regulations for which Health Plans need to start implementing solution to comply:  
Regulation

 

Deadline

 

Patience Access API

 

July 2021

 

Provider Directory API

 

July 2021

 

Payer-to-Payer Data Exchange

 

TBD

 

RPPB

 

Jan 2023 (Proposed)

 

Transparency in Coverage

 

July 2022 ( Disclosure to Public )

 

TEFCA

 

Jan 2023 

 
Solutions Health Plans Should Implement to Stay Afloat in the Ocean of Regulation
API Solution: CMS had already enforced the patient access and provider directory API and set a compliance date to be last July. Health Plans that still haven't implemented these APIs are likely to pay hefty penalties. Many Health plans were concerned that the agency is just forcing them to build expensive IT bridges to nowhere and think that CMS is failing to provide comparable requirements for providers or their IT partners.  
Even though the Payer to Payer Data Exchange regulation has currently been pushed to a later unannounced date, health plans shouldn't stop the implementation of this solution if it was already started. CMS has clearly mentioned P2P regulation enforcement has been delayed to give payer organizations sufficient time to organize their IT strategy.  
CMS has given the option to health plans to implement this API with/without FHIR. Since the provider and patient access APIs were mandated to be FHIR, it would be beneficial for health plans to develop the P2P API under the same standard due to its obvious advantages. Now the new set of API rules like Provider access API, Prior Authorization API, Documentation Requirement API are also upon health plans which need to be implemented latest by Jan 2023.   
FHIR Solution:  Healthcare data Interoperability solution for payers is more than just a regulatory need. With the exception of P2P data exchange, FHIR implementation for all APIs have been mandated by CMS. FHIR enabled systems doesn't just help health plans with regulators, but it makes data transfer faster and secure, and supports REST API and mobile. With TEFCA's release, ONC has created a three-year FHIR adoption roadmap plan, where FHIR would be used for more than just point-to-point API based data exchange.  
Price Transparency Solution: Another major solution that payers need to implement is the Transparency in coverage solution. In the quest to reduce patient's financial burden, CMS had released t regulations. A part of this regulation requires health plans to disclose the pricing to public at the latest by July 1st 2022. This means, payers must disclose the in-network rates file, allowed amount file, and Rx file to the public. This is just tip of the iceberg.  Health plans are asked to disclose data to enrollees/beneficiaries as well. It has been split into seven content elements as follows: 
Estimated cost sharing liability

 

Accumulated Amounts

 

In Network Rates

 

Out of Network Allowed Amount

 

Items and Service Content list

 

Notice of Pre-requests to Coverage 

 

Disclosure Notice 

 
Knowing about these disclosures is just part of the herculean task that payers need to subject themselves to. You would be compliant only after implementing these into your health IT systems. Something make your implementation journey a bit easier: Implementation Guide  
Healthcare Automation Solution:  CMS mandates payers to update their provider network every 48 hours so that patients can easily select a provider that is part of their insurance network. The challenge lies in updating the provider directory as there are hundreds of provider groups that send data to health plans and in different formats.  
Manually checking these for errors and uploading them via excel/spreadsheet is just impractical, since automation can help payers reduce manual work of collating all provider data and fixing errors, since the data update has a timeline of 48 hours, it is imperative that health plans adopt automation to stay compliant with the interoperability mandate. 
Conclusion 

 
Above are solutions that health Plans CTOs/CIOs need to start building to comply with the looming regulations. If your FHIR and API implementation strategy is still hazy, drop us a note at info@nalashaa.com, we can help get you back on track. 
The following two tabs change content below.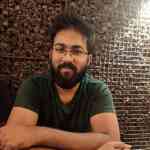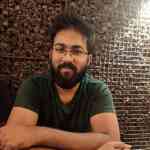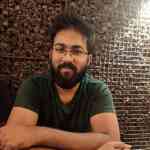 Prateek Shetty
Prateek is a B2B tech marketer with a keen interest in content marketing. B2B writer by day, Netflix junkie & gamer by night.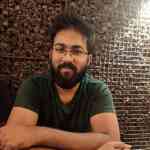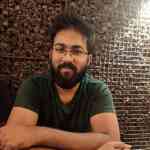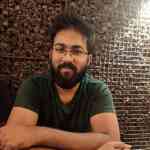 Latest posts by Prateek Shetty (see all)