The last three years have accelerated digital evolution in a matter of months. The healthcare industry is facing a sudden need to provide virtual care and remote assistance especially when human contact is restricted. To keep up with these latest trends, legacy systems used across the healthcare industries need urgent modernization. Presently, more organizations in the healthcare industry run exclusively on traditional and non-cloud business systems (27%) than any other industry. The use of cloud engineering can help healthcare organizations to easily share information, render a better patient experience, and lower overall costs.
Although industries such as the global banking sector have been reaping the benefits of moving to cloud for a decade, healthcare industries are still slow to adopt cloud engineering. Healthcare organizations often hesitate to move from a trusted legacy system to a new environment. But this migration to cloud promises a lot. Today healthcare cloud solution providers are working tirelessly to deliver seamless experiences. But every healthcare provider should also know about the risks that they might come across.
Here are the risks to be addressed when you finally decide to go cloud:
Security Concerns
Data security in cloud computing is of paramount importance. However, the possibility of hacking and data leakage can't be undermined. These security threats come in the form of phishing attacks, employee errors, and malware/ransomware attacks. While migrating to the cloud, it is imperative to understand where the security controls of your cloud provider end. Ambiguity over security controls can put valuable patient data at risk.
Communicate with your cloud service provider to understand the security measures in place and what roles you have to play.
Inadequate Resources
The constantly involving technologies in cloud computing have created an extensive gap between demand and supply. Choosing the right cloud solution provider with adequate knowledge has become tough.
Storage Crunch
In the healthcare ecosystem, workload and patient information can increase overnight. Any unprecedented event can cause a sudden increase in patient-related data. If your cloud provider can't match up to your usage needs then it might cause revenue losses and unexpected downtime. Therefore, it is important to know the bandwidth of your cloud solution provider.
Compliance Related Issues
Patient data is highly sensitive and has to be protected under regulations such as HIPAA and GDPR. Failing to protect patient data can lead to hefty fines. Cloud solution providers should provide all the necessary security measures like access control, authentication control, and storage security to protect patient information.
Unpredictable Costs
Usually, organizations have a certain financial assumption about migrating to cloud. In that case, after implementation, they might face hidden/unfamiliar costs.
But these costs arise only when there is an issue with the application or the configuration and when there is a need for further customization. Doing a proper assessment of your system's capability and understanding the future prospects of your business can easily resolve this issue.
Your solution expert must have the foresight to understand and implement all that you might require in the long term. Implementing all the required cloud-related services at the initial stages can cut down unplanned costs.
Go Cloud with Us
Developments in Cloud computing have been revolutionizing every industry. And with the increasing numbers of cloud adoption in the healthcare industry, it is evident that care providers have started realizing its potential. While there are risks, they can be addressed with the help of an experienced Cloud solution provider. Once properly implemented, the benefits of cloud solutions outweigh the risks by far.
Choosing the right service partner is the first stepping stone on your journey to the cloud. We can help you with that. Experts at Nalashaa have been providing healthcare cloud engineering solutions for almost a decade now. Connect with us at info@nalashaa.com
The following two tabs change content below.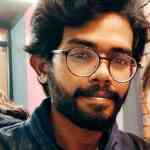 Mitrajit Das
A writer with a keen interest in the Healthcare domain and B2B content marketing. He enjoys writing and creating pieces around the latest Healthcare IT trends using the simplest of words.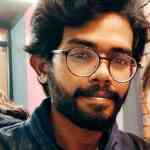 Latest posts by Mitrajit Das (see all)