In the healthcare ecosystem, scalability and information storage are age-old problems. Cloud computing in healthcare provides faster innovation, increased efficiency, better data analytics, higher security, and lower costs. These offer businesses greater scalability and the opportunity to launch new products in real-time.
Moreover, the recent pandemic has shown healthcare providers the importance of automation and cloud computing in healthcare. Recent predictions show that the US Healthcare cloud computing market will reach USD 40.5 million by 2025 from USD 17.9 million in 2020, at 17.4% CAGR in the forecast period.
Let's Find Out the Latest Trends in Healthcare Cloud Computing
Cloud-hosted Health Insurance Solutions: In this post-pandemic era, going digital has become the new norm. Major insurance companies are now focusing on the development of advanced payer software solutions. These allow users to access the perfect health plan tailored for their individual health needs. This ensures a data-driven approach to healthcare insurance analytics and simplifies the process of health insurance claims. And all of this can happen from the convenience of one's device.
These solutions minimize human interventions in such day-to-day tasks. In cloud-hosted applications, chatbots help users choose health plans according to their needs.
Telehealth Solutions and Remote Care Assistance: From February 2020 there has been a huge surge in telehealth usage among providers and patients. This sudden surge reached its peak in April 2020 with almost 78 percent more telehealth utilization. Now in 2022, we see that consumers are eager to adopt virtual health solutions. This shift became popular because virtual-first health plans are helping them access a dedicated care team 24/7 and receive proper care at lower costs.
Telehealth solutions and remote care assistance also help people living in remote areas and elderly people to quickly connect to healthcare service providers.
Remote Patient Monitoring: Remote patient monitoring or RPM is a method in healthcare that uses the latest technology to gather patient information outside of the traditional methods. Today's modern and consumer-friendly personal tech products have made it possible to gather information from day-to-day activities. These devices include home pulse oximeters, blood pressure cuffs, and even fitness wearables. The recent pandemic has shown us the importance of these devices. Patients now are reluctant to visit providers for minor tests, due to the risk of getting infected.
In short, RPM is an effective way for healthcare providers to closely monitor a patient's health conditions without requiring the patient to be physically present.
Clinical Workflow Automation with Cloud Integration: In a typical scenario the healthcare provider would have to submit claims to the insurance provider to get paid for the provided services. Most of the providers entrust this activity to clearinghouses. Clearinghouses have to deal with large amounts of similar data. Thus, making the process cumbersome which in turn results in delayed payments.
The latest software platforms use the power of APIs and SaaS-based solutions to gather information from cloud-hosted hospital information systems. These help in auto-populating repetitive fields which ensures a smoother clinical workflow.
Automated Claim Scrubbing and End-To-End Claim Handling: Claim scrubbing is a process of verifying that all the Current Procedural Terminology (CPT) in a medical claim is accurate. Earlier this process was done manually on paper which is highly prone to error. Your claims can get rejected even due to the smallest of errors. Automated claim scrubbing, maps the rules engine with the latest updates in the claim policies.
This facilitates error-free claim scrubbing and reduces denials. Cloud-based claim management systems can easily flag claim forms with wrong information. These errors which might have led to claim rejection can now be solved in a matter of minutes.
Robust IoT-based Centralized Hospital & Facilities Management Systems: Before the advent of IoT in hospitals, it was really difficult to keep track of the deployed equipment and staff in real-time. IoT(Internet of Things) based systems in hospitals help track the real-time location of medical equipment like nebulizers, oxygen pumps, and other monitoring equipment. It can also be used to track the deployment of staff at different locations in real-time.
Along with the above solutions, modern IoT-enabled devices can help in pharmacy inventory management and environmental monitoring, for instance, checking the temperature and humidity in an ICU.
An effective hospital management system can help manage the entire facility seamlessly and immediately flag issues without the need for human intervention.
Cloud-based Population Health Management Systems: Modern healthcare enterprises receive patient data from multiple health information sources. Clouds platforms help analyze this and produce a concise actionable patient record. This helps improve patient care and the efficiency of the system.
Conclusion
The trends above prove that Cloud-based solutions are the future of the US healthcare ecosystem. With paper-based systems slowly fading away, the time has come to upgrade to Cloud-based systems. This quest to make healthcare more engaging and accessible to all starts with understanding the future of these technologies and how to implement them.
Choosing a competent service partner is very crucial. With years of experience in the US healthcare industry, Nalashaa can help you take the necessary steps towards adopting Healthcare cloud engineering solutions.
Drop us a mail at info@nalashaa.com.
The following two tabs change content below.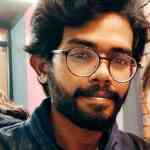 Mitrajit Das
A writer with a keen interest in the Healthcare domain and B2B content marketing. He enjoys writing and creating pieces around the latest Healthcare IT trends using the simplest of words.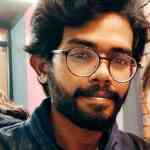 Latest posts by Mitrajit Das (see all)