Quality assurance is one of the pivotal processes that software vendors or end businesses should consider implementing. Policies and care provided to their members aren't the only concerns for health plans. The system their employees and members use must be quality tested before deployment to avoid irreversible damages.  
Claims management is one of the software that payer organizations use to process claims from the providers/hospitals and this system has many functionalities that are built into it to process claims. Automation and usability are the few add-ons that are integrated into these systems to better their performance and keep the tasks error-free.  
Payers also need to pay attention to member engagement tools, such as mhealth apps and portals which have patient data in them and are used by patients/clients regularly to transact. Any data breaches via these apps can cost health plans a lot of money as the regulators won't hesitate to levy the maximum fine.  
What Needs Testing?

 
Software has a lot of add-ons that are built for it to perform without a hitch. But when hiring a vendor, you, as a CTO/CIO, should keep a close eye on the aspects below pertaining to your solution that needs testing: 
Automation

: It

is

just impossible

even today

to process, analyze, and save data manually. The sheer volume would require several

man-hours

and wi

ll be riddled with errors. An expert software testing vendor can help you with integrating the automation testing into your release cycle

and

thereby eliminating manual intervention and accelerating the deployment of the end product.

A skilled vendor can also help you with storing the automation test

&

case data so that

non-technical

users

also

can run automation.

If you are already using an automation solution, it can also

be

tested for performance by QA specialists. 

 
Usability Testing

:

Usability of your solution probably takes top priority in the testing phase. Subpar UX/UI can lead

to

decreased sales and reduced revenue.

A CI

O

must look into optimizing the user experience of his solution

,

especially health plans that have mobile apps and portals as part of their member engagement strategy.

The testing should

in

clude examining the

navigation, content and interaction of the method screen,

the

ability to find and download resources and

the

creation of a detailed report to

pinpoint

issues. 

 
Compliance

: This is crucial for healthcare players like health plans, many regulations are tied to the software solution that are used in the payer environment or by patients. CTOs and legal heads must make sure the solution is compliant with the latest regulation to avoid penalties. Health plans' CTOs and compliance officers must choose a vendor that has expertise in interoperability standards such as HL7, FHIR, USCDI, to avoid non-compliance.

 
Performance

: Testing your software solution to make sure its performance is upto the mark is a no-brainer process. More and more solutions are being deployed on mobile and cloud to cater to the needs of the customers. Payers CTOs must hire vendors who have expertise in CI/CD to improve time to market, tools such as AppDynamics, HTTPS watch, etc

 
S

ecurity

: Another aspect that should be thoroughly tested during the SLDC is the solution's security. The software used by healthcare organizations typically store patient data, which is private and should be securely protected at all times. There are also mobile applications that members/patients use to choose health plans and transact in other ways. Technology leaders need to partner with vendors that have experience in HIPPA, and are skilled with tools such as NMAP, ZAP to address security concerns.

 
Long Story Short
Since health plans deal with solutions and applications that contain patient data, technology leaders must focus on healthcare software testing in 2022 to avoid non-compliance. Remember, any instance of non-compliance may result in hefty penalties.
We, at Nalashaa, have extensive experience in developing bespoke healthcare technology for over a decade now.  
Tools Expertise

 

Solutions

 

Regulatory Expertise

 

Selenium, QTP, SOAP, Fiddler, Metaspoilt, etc

 

Claims Management, Member Engagement, PMS, EHR,

 

FHIR, HL7, Transparency in Coverage, USCDI, etc.

 
If you are looking for testing solutions for the new functionality of your application or solution, drop your details to info@nalashaa.com to start your journey.  
Quality Assurance for Healthcare Payers     Interoperability Solutions     Product Engineering
The following two tabs change content below.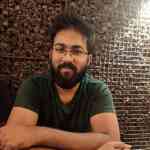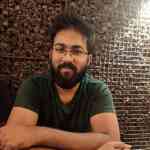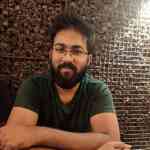 Prateek Shetty
Prateek is a B2B tech marketer with a keen interest in content marketing. B2B writer by day, Netflix junkie & gamer by night.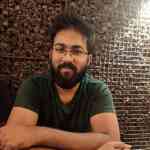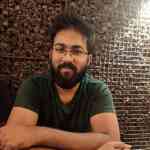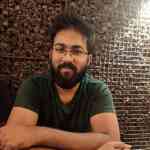 Latest posts by Prateek Shetty (see all)