Member engagement solutions play a crucial role in the smooth functioning of a health plan. Keeping members happy, satisfied, and healthy works in the favor of both the health plan and the member. With great member engagement solutions comes reduced member dropouts and network leakage, improved care outcomes, and so much more. It also helps improve member satisfaction scores and thereby improves the net promoter score, increases the credibility of the payer.
With that being said, member engagement in the wrong context can have adverse effects.
The Importance of Context 
At the core of member engagement strategies lies the status of a member's well-being. Context is important for a positive engagement experience; without context member engagement strategies are just another set of emails or notifications that members ignore. The lack of context could irk members into discontinuing the health plan.
When a member's health condition is unknown to the payer, they can send out messages/notifications/reminders that seem out of line. Sending out medication reminders to a member that does not take any, recommending daily walks to a member who has been advised to take bedrest, and such fall under false messaging. False messaging is detrimental to health plans.
Reaching out to members at the wrong time can be exasperating to members. Reminders or notifications that roll out too early in the morning or late into the night are undesired. Understand a member's phone usage and send out engagement messages accordingly.
Focus Your Contextual Member Engagement  
The concept of contextual member engagement is focused on invoking a positive response and thus engaging members in interactions to potentially solve any health issues they face. Therefore, contextual member engagement solutions would work well in every scenario, given the right messaging. However, there are a couple of spots in with member journey where contextual member engagement strategies are necessary more than others.
Enrollment 
The first impression is the best impression. Enrolment is a crucial period for both members and payers. Members expect payers to be proactive and reach out to them. During this time, payers must focus on their member engagement strategies on being available.
Ensure personalized enrollment procedures. Have an exclusive member support program, to address and clear queries of new members.
Send out notifications, health care programs, free services they can avail as part of their health plan.
Inactiveness  
Members need not always be enthusiastic about interacting with their payers. It could be owing to a number of reasons such as work, family responsibilities, or vacation. At times inactiveness could also mean a member is unhappy with the payer.
At stages of inactiveness, payers must enquire with their members about the reason for the same. This way, payers can make data-driven decisions on how to approach members.
Offering members free programs, health checkups or blood tests motivates them to stay engaged. Payers may start engagement programs with a proactive interest in ensuring members lead a healthy lifestyle.
At the End of Health Plan  
The potential risk of members dropping out of health plans is always a cause of concern for payers. To address this, payers must ensure they have had their best foot forward throughout the entire year. Enticing members with offers, services, and programs at the year-end does not make up for the lack of proactiveness throughout the year.
 Payers must approach their members with data and stats on improvements in their health since they enrolled with the health plan.
Drawing insights from prior authorization and claims data, payers can determine the providers or services they need. Payers can then offer these services to members on the renewal of their health plans.
Partner With Us, Today!  
A pre-requisite for a solution being contextual is data on the member's current status. Without the right data, member engagement strategies will be generic leaving members to mull over their decision, associating themselves with a payer.
With expertise in healthcare IT solutions, we know what it takes to roll out a great member engagement strategy, complete with solutions to collect the right data from the necessary sources. To make things better, our team is also proficient in the latest rules and regulations.
Connect with our healthcare IT experts at info@nalashaa.com and promise your members a wonderful experience.
The following two tabs change content below.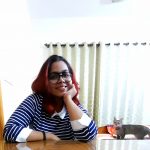 Shireen Noushad
Currently, trying to navigate through the ocean of Healthcare IT systems, processes, and workflows. Passionate about writing, and stringing together words in the simplest of ways for a better reading experience and easier comprehension.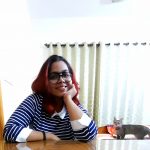 Latest posts by Shireen Noushad (see all)