The Trusted Exchange Framework and Common Agreement (TEFCA) was made effective in January 2022. The ONC also provided further clarity on the idea of seamless patient health information exchange in the form of the QHIN Technical Framework (QTF) and the SOP updates to the original TEFCA draft. In this  blog, we'll take a look at the immediate action  items for HIT vendors and a look into what the future of US healthcare will look like in a TEFCA based healthcare ecosystem.
An Overview of the Technological Requirements
One time Integration: HIT vendors would need to consider the cost and effort needed for establishing network infrastructure to continue unbrokered, point-to-point FHIR API exchange. This effort would also catalyze the adoption of FHIR APIs, currently proposed by the requirements of the Promoting Interoperability and Patient Access Final Rule.
FHIR API: HIT vendors will be directed to use standardized APIs built on FHIR r4 to ensure that data can be easily exchanged between providers and  patients, no matter where patients are in the country. HIT vendors'  transition to QHINs would also require ample testing support to ensure that certified health IT products can seamlessly integrate with them.
Patient Consent and Identity Management: To standardize ePHI transfer, it is imperative for HIT vendors to gun for the maintenance of longitudinal health records that give as much patient information as possible to care providers at any instant. QHINs would need to create workflows to achieve transfer of medical records to third parties after ascertaining patient identity during the server call for patient health information and capturing patient consent.
A Look At the Future of Interoperability
Many stakeholders of the industry unanimously agree that TEFCA is currently not as concentrated as it should be to foster a nationwide alignment of HIT infrastructure according to its guidelines. But in stages, it will eventually get us to the Promised Land. Here's what to expect in the coming years.
Minimized Integration Costs: Healthcare technology development companies, care provider organizations and payer organizations together would foster the establishment of the TEFCA data stream. Through patient health data format standardization with FHIR, the integration of new applications to TEFCA mechanism would be lower. Healthcare software development companies looking to develop new solutions would greatly benefit from the data standardization and would be able to build HIT systems to transform interoperability into patient convenience.
Simple maintenance: FHIR APIs currently handle point-to-point exchange of FHIR resources to establish the foundation of interoperability of HIT systems. As new networks establish infrastructure to adopt FHIR in their data transfer mechanisms, there would eventually be uniformity of technology. Irrespective of the QHINs' and HIT developers' business interests, the maintenance of the established technological infrastructure would be relatively simple since the same data would be available at all nodes of exchange (QHIN) in the data stream.
Same information at All Locations: The ONC's effort from the ground up is to ensure the standardization of electronic Patient Healthcare Information (ePHI) for its frictionless exchange. With patient profile uniformity throughout the nation, the dependents (care providers, patients, clinicians and payer organizations can be assured of receiving the single versions of the information they seek at a granular level.
Third Party Ecosystem: The establishment of a centralized data stream would make the conceptualization, development and deployment of third party HIT applications viable. More number of HIT developers will enter the ecosystem to supply customized services and applications that suit care provider specialization and patient needs. The solutions that would flourish would vastly benefit branches of medicine such as prescriptive analytics, precision medicine, predictive clinical decision support and Internet of Medical things (IoMT).
Parting Words
In the long and daunting journey that lies ahead for QHINs, a competent and experienced technical partner well versed with healthcare software development services would be of pivotal. In this regard, Nalashaa, with over 10 years of healthcare software development services and regulatory compliance experience, fits the bill.
Let's explore new possibilities! Drop us an email at info@nalashaa.com
The following two tabs change content below.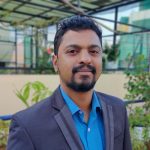 Puneeth Salian
A writer in Healthcare domain, who is also a science and technology enthusiast. Enjoys creating interesting pieces that elucidate the latest Healthcare IT trends and advancements.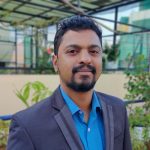 Latest posts by Puneeth Salian (see all)