"

6 out of 10 Adults in the United States have chronic illnesses and 4 out of 10 have two or more. 
The Key Lifestyle risks for Chronic Diseases are poor nutrition, lack of adherence to medication, reduced physical activity and excessive alcohol and tobacco use
."
 – 
Centers for Disease Control and Prevention
From the statistics above, it is clear as daylight that Chronic Illness Management is a cause of concern. It is usually directly linked to a patient's lifestyle choices. Unfortunately, Chronic Care Management (CCM) continues to be an ailment-oriented approach instead of being patient-oriented.  
 Although the advent of new healthcare IT products has positively impacted CCM, there are barriers that healthcare software development companies must overcome to help care providers realize the absolute potential of CCM. Remember, technology is the key!  
Since 2010, EHR applications have emerged as the repository of patient healthcare information. Unfortunately, their advent exposed a fundamental flaw in the US healthcare IT ecosystem, a.k.a interoperability. While EHR systems are essential for care management, they created data silos that only supported the traditional  healthcare models oriented towards acute interventions.  
However, an EHR system isn't the only application that care providers and HIT vendors must focus on to expand the potential of CCM with healthcare applications. Therefore, a synergized effort between care providers and healthcare software development companies is necessary to understand the current challenges in CCM technology.   
The Current Challenges Hampering CCM Progress

 
Chronic Care Co-ordination with EHR: Despite the rich and smooth functionality of EHR systems, a lack of uniformity in their data standards makes the development and integration of CCM-oriented solutions with EHR a herculean task. There are many CCM solutions development possibilities, from mobile healthcare applications to virtual care applications. But the sheer variety of EHR systems currently active in care facilities limits the options in chronic care coordination.   
Interoperability with the Ecosystem: The semantic interoperability of healthcare IT systems ensures the standardization of electronic Patient Health Records (ePHI). It does so by facilitating the flow of ePHI from different care facilities. But this seamless flow is possible only when primary healthcare IT systems such as EHR, PMS, Care- Coordination applications share data. Currently, data silos in the healthcare IT ecosystems vastly limit the possibilities, such as longitudinal patient records, real-time Remote Patient Monitoring (RPM )updates, patient analytics, and patient engagements in CCM.   
Self– Management Support: Self-management support and team-based care are the cornerstones of the ideal CCM model. Unfortunately, the current limitations in staff availability and reimbursements make the pursuit of self-management support a shot in the dark. However, if care providers and payers recognize the impact of self-management programs and the technology it requires, many technologies such as mobile health, IoMT, healthcare automation can be infused to enrich the potential of CCM. 
Telehealth and Remote Patient Monitoring (RPM): Patient and provider-related technology barriers in telehealth and RPM, such as steep learning curves and the inability to use remote care technology, limit CCM. But the majority of the problem lies in the complexity of telehealth and RPM technology which originate from the interoperability, EHR integration, and barriers to ePHI exchange.  
High Risk Stratification: If care providers could identify 'high-risk' patients based on empirical evidence, they can make significant headway in planning interventions for chronically ill patients. Such an approach would seamlessly fit into the current healthcare landscape disrupted by the COVID-19 pandemic. High-risk stratification of patients is currently hampered by the lack of analytics capabilities in EHR and care coordination systems. 
The Focus Areas to Pursue in Chronic Care Management Technology

 
Chronic Disease Management System (CDMS) Platforms:  Although the ideal use case for CCM encompasses multiple solutions, purpose built applications like CDMS platforms can be effective enough to become an industry standard. With the ONC gunning for FHIR interoperability, CDMS systems could seamlessly access ePHI updates to trigger real-time alerts and updates patient profiles to reduce the amount of staff effort required in CCM. 
EHR Modernization: From integrating wearables, medical devices, and mobile applications to customized telehealth solutions, the possibilities with EHR modernization services for CCM are many. Furthermore, with FHIR interoperability set to make the healthcare industry patient-centric, EHR development companies must strive to enrich the CCM by facilitating functionality updates to benefit the patients.  
RPM App Development: RPM technology can vastly help patients with COPD, behavioral health, diabetes, hypertension, addiction struggles, and more. HIT vendors; focus on RPM app development. The use of personalized devices can give care providers crucial insights into the patient's lifestyle that yields touchpoints for intervention when combined with data analytics.       
CRM For Healthcare: CRM applications are built from the ground up to improve human collaboration and communication. They do so by facilitating essential action points and responses. Care providers must explore the improvements in care coordination by leveraging CRM systems to process insights from disparate healthcare IT systems such as EHR, PMS, Care Coordination, Clinical decision support, and more.   
PE solutions with Video and Audio:  Patient outreach programs give care providers and patients an effective medium to communicate. Hence, HIT development companies must look beyond the basic video and audio functionalities prevalent in PE applications today. Integrating analytics features that process insights from EHR data can promote timely interventions from care teams communicating with patients through PE applications.    
Conclusion

 
The improvement of CCM workflows with technology appears more complex than it is. To reiterate, care providers can unlock the hidden benefits of technology in CCM only by working closely with HIT vendors to solve the current CCM challenges.  
At Nalashaa, we have over 10 years of experience in healthcare software development services for regulatory compliance, care coordination, and EHR enhancement. 
 Explore the immense possibilities of countering chronic illness with healthcare software development services. Send us a mail at info@nalashaa.com 
The following two tabs change content below.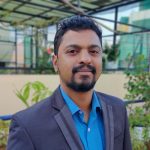 Puneeth Salian
A writer in Healthcare domain, who is also a science and technology enthusiast. Enjoys creating interesting pieces that elucidate the latest Healthcare IT trends and advancements.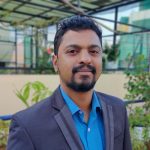 Latest posts by Puneeth Salian (see all)