Modern electronic health records (EHR) has come to represent an umbrella term for health information technology (IT). Basically, all the tech running a hospital system. That often means installing separate solutions for each department and cobbling together an interface that fails to truly integrate the data. It's a system that was designed to support a fee-for-service environment, not a next generation facility. Restructured hospitals implementing value-based models need a far more robust EHR capable of crossing disciplinary boundaries and supporting collaboration at a much higher level.
Some value-based healthcare systems have already implemented new forms of EHRs that meet those requirements. Early results show improvements across the board, from better patient outcomes to improved revenue. Innovation has come on the heels of a bold new approach to healthcare delivery.
Value-Based Healthcare: A New Status Quo
Value-based healthcare (VBH) is all about restructuring treatment delivery. New strategies crop up every year and existing ones are in constant refinement. One of the most effective strategies emerging from this evolutionary period is something called the integrated practice unit, or IPU. Rather than receive care from separate providers throughout the treatment of a condition, an IPU tackles the condition as a unified force—sometimes providing same-day analysis, care and review.
Such an approach requires enormous collaboration, communication and planning at a level not possible with modern EHRs. Exactly what does a VBH-centric EHR deliver that today's variant cannot? The kitchen sink and more.
Feed It All the Data
The modern EHRs are designed to support departmental silos. Each system catering to the very narrow, very specific needs of those specialized healthcare providers. The problem? Data fed into this silo system is limited, fragmented and often unreadable by EHR that their partners in the ecosystem have. This makes the dream of IPU cross-disciplinary collaboration nearly impossible.
Instead, hospitals are turning to customized IT solutions that are capable of handling all the data necessary to support value-based payments. Among them is Health Catalyst's Late-Binding Data Warehouse platform used at Stanford Hospital & Clinics, Texas Children's Hospital, and Indiana University Hospital. Another is McKesson's Network and Financial Management solution, which helps providers implement new value-based reimbursement models. Rebuilt from the ground up, these new platforms leverage a secure HIPAA-compliant cloud-based data platform that is able to absorb clinical data from existing EHRs and hospital notification systems as well as data from insurance claims, pharmacies, laboratories, home health agencies, imaging centers and patients (wearables and direct upload).
Tapping into Unlimited Outputs for Revenue
No amount of data will help your hospital if your providers can't access what they need. That means the system's ability to output actionable data in real-time is just as important as its ability to absorb information. Next generation EHRs should be able to output data that is readable by all individuals and on all existing platforms.
One part of the system will output identifiable patient data usable by IPUs or silos. At the same time, another part will upload raw, unidentifiable data to the organization as a whole to provide real-time feedback and insights on daily clinical actions. For value-based healthcare delivery, such feedback is essential in earning revenue as compensation and reimbursement are tied to results.
For these new organizations, data is power and driving providers to action (1). By presenting providers with insights that illustrate how their everyday practices affect the hospital's business, you can motivate change. For example, compelling providers to be more in-tune with infection control protocols and patient satisfaction initiatives. In both cases, the hospital not only saves money through improved patient outcomes (recovery, shorter stays, fewer readmissions), but also convincingly meets reimbursement outcome requirements (i.e. proof of treatment).
Taking your EHR to the next level
If you are prepared to switch to value-based healthcare, then consider transforming your EHR as the first step. With a seasoned partner like Nalashaa you could delight your providers through capabilities that help then realize the benefits that this changing context has to offer. With our understanding of both clinical and financial aspects of healthcare, we are equipped to help you graduate to the value-based care paradigm and overcome the pertinent regulations.
If you would like to have a more focused conversation, please reach out to a Nalashaa representative to discuss your needs and goals.
Citations
Murphy, Brooke, "How to improve revenue cycle processes under value-based care." Becker's Hospital CFO. (2016). http://www.beckershospitalreview.com/finance/how-to-improve-revenue-cycle-processes-under-value-based-care.html
Robert M. Rowley, MD, "EHRs aren't enough for value-based care." Healthcare IT News. (2015). http://www.healthcareitnews.com/blog/ehrs-arent-enough-value-based-care.
The following two tabs change content below.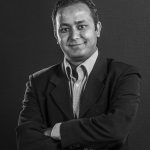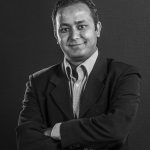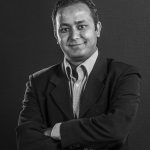 Amit Manral
Amit is a healthcare enthusiast who is passionate about the application of creative ideas to improve the healthcare ecosystem. He has been involved with US healthcare for over a decade and loves to understand the challenges of various stakeholders, impact of regulations on them and figure out ways to leverage technology that will impact business positively.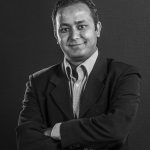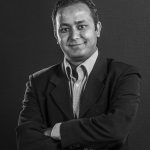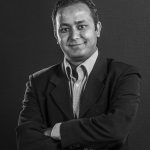 Latest posts by Amit Manral (see all)