Contract management for healthcare is very important for every hospital and clinic. But managing these contracts is a tedious job.
For over five years, poor contract management has costed companies nine percent of their annual revenue. From start to finish, a single contract can consume 40.5 hours of an employee's time. And this is just one of the multiple problems of a manual contract management system.
Let's delve deeper into the challenges.
Challenges in a Contract Management System
Complexity in the contract: Uncertainty is  one of the biggest obstacles when it comes to defining contracts. Following are the other obstacles.

It is difficult to determine the type and scope of services needed due to the risk of uncertainty.
Healthcare organizations are occasionally ill-equipped to select the payment options that are most appropriate for achieving a given policy objective.
Another particular problem is anticipating a contract's effects and drafting in accordance with financial constraints.
The exercise of contract definition is made more difficult by the fact that transaction costs for services are liable for changes.
Planning stage: This is the stage where an idea is structured into a plan. But there are hurdles in this process. Below are the details of it.

Healthcare providers must consider the market's ability to supply the necessary services as well as whether the market's structure supports the timely delivery of such services when planning procurement.
Authorities must also evaluate whether a competitive selection process is possible and pay attention to the eligibility standards utilized to choose contractors.
The capacity of the market and its participants to provide the specific services specified in the contract must be ensured by hospitals.
Obtaining and executing the contract: Obtaining a contract, presents its own set of difficulties.

Due to inadequate interactions between hospitals and contractors, a contract could be given to an unqualified contractor. Hospital administrators must "sense-check" prospective contractors to confirm their qualifications in order to combat this.
Furthermore, due to the complexity of these contracts, crucial clauses are frequently omitted or clarified. Healthcare providers must pay close attention to the fine print of contracts to prevent situations when crucial elements are unjustifiably omitted.
Contracts must also include some payment flexibility due to the erratic nature of the markets or unforeseeable events.
Keeping track of contract performance: One of the biggest difficulties specific to the monitoring phase of healthcare contracting is building confidence.

Authorities usually have to strike a compromise between the necessity to purchase huge quantities of products and the dangers of non-competitive procurement.
In the event that a procurement process is non-competitive, hospitals will need to set up procedures to guarantee trust and openness. The need for trust is so significant primarily because of the limited ability to assess performance.
In an ideal monitoring procedure, results are compared to a specific set of objectives and necessary adjustments are made in real-time, neither of which are available to authorities in the paper-based contractual paradigm.
Uncertainty of delivery and supply: The inability to track deliveries and the number of supplies available, is a serious challenge for every contract management system. Without accurate data, the smooth flow of any organization gets disrupted.
What you can Automate in a Contract Management System?
Contract request and Creation: Contract creation by legal teams might take many hours and cost you hundreds or even thousands of dollars.

Requests and intake are much faster and more convenient thanks to automated healthcare contract administration. Your legal team's time and energy may be spent on more strategic tasks like risk management instead of dealing with routing requests or contracts.
Contract creation is made easier by using pre-approved clause language rather than starting from scratch. Contract templates are also offered by a top-notch CMS. The software reduces the cost and creation time of contracts to almost zero.
Negotiations and approvals: Both parties in a negotiation seek advantageous conditions with little to no risk. Depending on how complicated the contract is, hours, days, or even weeks can be lost in back-and-forth negotiations.

A robust CMS will allow you to approve, alter, or reject contracts more rapidly than emails. Any contract amendments can be made directly in the software.
The software displays the contract versions, and it also tracks every modification, comment, and entire history in real-time.
Milestone and Obligation tracking and alerts: Missing deadlines and other obligations can have major repercussions in the healthcare industry. When you don't live up to your pledges, you risk not just losing the signees' trust but also the entire deal. You must achieve your goals. But deadline management becomes increasingly challenging the more contracts you acquire.

A CMS can communicate time-sensitive information to people for prompt completion and automatically track contract milestones.
It will also provide you with calendar alerts so that you never again miss a deadline.
Workflow Automation: Contracting time for management and operations can reach 30 hours. By applying logic to the business rules, you help the CMS to optimize the workflow. Here's how these rules help.

These rules automatically direct system and user behavior, reducing the amount of time needed for planning and implementation.
Such software has a drag-and-drop builder that makes it simple and quick to construct and visualize workflows.
Any signee or user can even be given particular tasks to complete. You can approve finished contracts and set up task notifications through the software. Your operations team will better comprehend their jobs and complete them more quickly with the aid of a fully automated system.
Signing process: Let's address the elephant in the room. The manual signing process is inconvenient and, in the case of situations like COVID-19, it is extremely unsafe to sign contracts in person. Additionally, wet signatures need printing, signing, scanning, and emailing, which is a time-consuming process. These problems are resolved by a CMS.

People can sign electronically from any location at any time. No more worrying about whether your printer has ink or scheduling simultaneous meetings for witnesses.
Even better, a CMS can track your electronic signatures automatically and prompt you to sign if you forget.
Contract compliance: Once a contract is in force, you can question whether you, the other signatories, and your staff are carrying out your end of the bargain. This is a legitimate worry. However, you don't need to exercise micromanagement throughout contract execution. A CMS is accountable for that.

The software keeps track of every compliance issue, allowing you to spend more time strategizing and less time looking into concerns.
The aforementioned procedures also guarantee that your company's policies are accurately and automatically carried out over the course of the contract, further boosting compliance.
Progress reporting: A CMS monitors the development and status of contracts and updates you on the findings. Automation software measurements and real-time updates allow you to confidently estimate completion time. Dashboards show the entirety of reports in one location.  By allowing you to measure and track KPIs, reporting eventually indicates how you may enhance the workflow process for even better efficiency.
Contract lifecycle management (CLM): The best contract management software streamlines a contract's full lifespan. You may negotiate, keep track of, and report on every stage of the contracting process, from request to creation to conclusion. You will have absolute control. When the contract is about to expire, a system with CLM capabilities notifies you so you can close it. The full contract lifecycle should be applied when automating healthcare contract management to get the greatest benefits.
How we can Help?
We can help you in creating an automated contract management software that is integrated with all the above-mentioned points. Our experts have years of industry knowledge and experience in healthcare automation solutions. By automating healthcare contract management, reap the following benefits:
Better compliance 
Information on important deadlines 
Better manage relations with a secure cloud-based repository- Amazon Web Services (AWS)   
Automated documentation and data entry 
Activity logs and permission-based access to documents 
Connect with us today at info@nalashaa.com
The following two tabs change content below.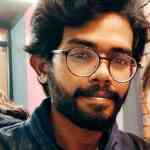 Mitrajit Das
A writer with a keen interest in the Healthcare domain and B2B content marketing. He enjoys writing and creating pieces around the latest Healthcare IT trends using the simplest of words.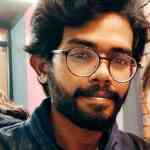 Latest posts by Mitrajit Das (see all)