The Quality Payment Program (QPP) was introduced in 2015 as part of the Medicare Access and CHIP Reauthorization Act (MACRA), which replaced the sustainable growth rate. Two ways of participation: Merit-based Incentive Payment System (MIPS) and Advanced Alternative Payment Models (APMs).
MIPS highlights of 2022 for incentive claims on 2023
To avoid a payment penalty in 2022, surgeons will need to earn a minimum of 75 overall MIPS points.
Providers scoring more than 89 points are eligible for additional positive payment adjustment. However, 2022 is the last performance year for which money will be made available for outstanding performance bonuses. This is crucial since the outstanding performance pool of funds has provided the majority of the recent favorable payment changes that physicians have received.
Based on the 2022 MIPS performance, the payment adjustment authorized for the 2024 payment year is +/- 9%. Surgeons may experience positive, neutral, or negative payment revisions based on their MIPS final score. A surgeon who is mandated to submit MIPS in 2022 but chooses not to would receive the full -9 percent in their 2024 Medicare payment adjustment.
If a provider doesn't submit their 2022 MIPS report they would receive a full -9 percent Medicare payment adjustment in 2024.
Each MIP category has a specific weightage to the MIPS final score as described by the MACRA. Starting this year the weightage of the Cost category weightage has increased by 10 percent and the quality category is decreased by 10 percent.
Quality: 30%,
Cost: 30%
Improvement activities: 15%
Promoting interoperability: 25%.
No longer will providers be able to meet performance thresholds without meeting the requirements of all four MIPS categories. This is due to the changes in the performance category weightage.
To have the best chance of avoiding a potential negative payment adjustment for the year 2024, it is advised that you prepare to completely report for each of the three MIPS performance areas that are self-reportable: Promoting interoperability, Quality, and Improvement activities. The negative payment adjustment for the year 2024 is -9 percent
CMS has extended the opportunity to apply for Covid-related exemptions for up to four categories in MIPS.
MIPS Value Pathways, a new paradigm for streamlining the MIPS that connects tasks and metrics from all four MIPS categories, was finally finalized by CMS. The implementation was on hold until 2023 because of the Covid-19 pandemic.
Starting in 2023 CMS will add the 7 MVPs to the voluntary MIPS participation pathway.
How to make the most of the Incentive Program with our Custom Solution?
We can provide you with custom software that will be connected to your mainframe. This software will work silently and automatically in the background. Its main functions will be to collect data and segregate it as defined by the MIPS categories. This software will have 4 main modules.  
The Dashboard: A provider organization is usually burdened with a lot of paperwork. On top of all that work, they also have to keep collecting, segregating, and storing information to receive MIPS incentives. Our software will not only collect data but also provide an interactive dashboard, for you to check the current percentage of your organization according to the MIPS categories. It will also provide insights about the categories in which you are lacking and suggest the amount of effort it might take to reach that threshold position. You can keep checking your score and tweaking your performance till the submission date.
Report creation: After data collection comes to the mammoth task of arranging that data according to the MACRA mandates. This module will help you to automatically arrange the data according to the different categories and create the report as per the mandates. It will also allow you to perform manual tweaks after report creation as per your requirement. A quarterly report will be generated just for you to evaluate your performance. And a final report for submission.
Submission of report: One-click submission tool with all the necessary checkpoints. Confirmation alerts and re-evaluate options for that last-minute check.
Education module: A healthcare provider's primary focus is on providing value-based care. Rules and regulations will keep on changing. But if a provider has to waste his valuable time in understanding those rules it might affect care delivery. Our education module will constantly provide you with a relevant link and a concise version of those rules. Just read what you need to know and then invest your valuable time in providing care.
At Nalashaa, we value the work of every provider and are constantly trying out new innovations to make provider work easier and hassle-free. We are a healthcare software development company with over 10 years of experience and hundreds of happy customers all over the US.
Let's build a better future together. Info@nalashaa.com
The following two tabs change content below.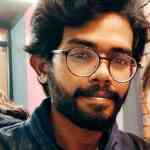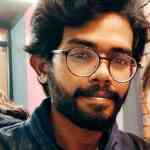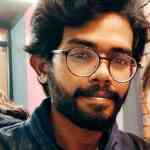 Mitrajit Das
A writer with a keen interest in the Healthcare domain and B2B content marketing. He enjoys writing and creating pieces around the latest Healthcare IT trends using the simplest of words.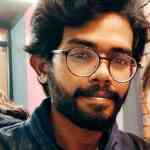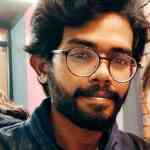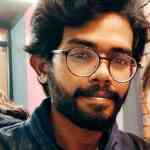 Latest posts by Mitrajit Das (see all)