Data security and transfer have always been major concerns for the healthcare industry since ages. The No Surprises Act was passed in 2020 and was effective in Jan 2022. The Consolidated Appropriations act of 2021 introduced several new changes to protect patients from surprise bills. This came as a boon for the millions of people who have active health insurance plans. This act aims to eliminate surprise bills for out-of-network health care services.
The latest Requirements and Prohibitions of the NO SURPRISE ACT  
No balance billing for out-of-network emergency services
No balance billing for non-emergency services by out-of-network providers during patient visits to certain in-network healthcare facilities, unless notice and consent requirements are met for certain items and services.
Providers and healthcare facilities must publicly disclose patient protections against balance billing.
No balance billing for covered air ambulance services by out-of-network air ambulance providers
In instances where balance billing is prohibited, cost sharing for insured patients is limited to in-network levels or amounts.
Providers must give a good faith estimate of expected charges to uninsured and self-pay patients at least 3 business days before scheduled service, or upon request.
Plans, issuers, providers, and facilities must ensure continuity of care when a provider's network status changes in certain circumstances.
Plans, issuers, and providers' facilities must implement certain measures to improve the accuracy of provider directory information.
Deadlines, Review Process, and Consequences of Cures Act Non-compliance
Deadline: 1st January 2023 is the deadline for 2015 Edition Certified EHR to have a (g)(10) FHIR-based APIs. Along with being (g)(10) FHIR API certified, an EHR must have the capability to provide that FHIR API to all its customers by December 31st, 2022. By December 31, 2022, Certified Health IT Developers who don't have their products compliant and made available to their clients would be deemed to be in violation of the ONC Health IT Certification Program's standards and will be subject to ONC Direct Review.
Review process: ONC has many sources to obtain healthcare IT developers. Ex. ONC-ATB quarterly surveillance notes, government agency referrals, and end-user issues. ONC may send notice of potential non-conformity to the developer and finally start the Direct Review Process to evaluate the problem and make sure the developer makes his product compliant.
Consequences: The details of a Direct Review that results in a CAP will be made available to the public on the EHR's CHPL listing in order to promote public openness. Developers who fail to comply will have their products terminated or be placed under a certification ban. Your customers won't be able to submit MIPS data. During restoring your EHR, your CMS certificate will be invalid.
Our Solutions that will help Providers and HIT developers stay Compliant
A Robust Provider Portal: A provider portal can help providers stay compliant by providing a secure, online space where they can view and manage their patient information. The portal can also provide alerts and notifications to remind providers of upcoming appointments or tasks, and allow them to quickly and easily request referrals or lab results.
Custom solution: One way that custom solutions can help with cures act compliance is by ensuring that all of the necessary data is captured and tracked correctly. This can help to minimize the chances of any potential compliance issues. As custom solutions are organization-specific, they often help to improve workflow efficiency and data organization. A Patient estimation tool can also be added as a plug into a custom solution. This will provide the patient with a cost estimate of the entire encounter, consequently reducing the chances of surprise billing.
Consultation partner: These changes and the latest addition can be too much for any providers to handle. Our team of experts can help you make sense of the entire 21st-Century Cures Act and suggest solutions to mitigate losses due to non-compliance.  
Experience the power of world-class healthcare IT services with Nalashaa. Connect with us at info@nalashaa.com
The following two tabs change content below.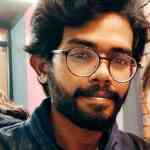 Mitrajit Das
A writer with a keen interest in the Healthcare domain and B2B content marketing. He enjoys writing and creating pieces around the latest Healthcare IT trends using the simplest of words.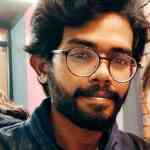 Latest posts by Mitrajit Das (see all)