Healthcare RPA is not like the AI robot Sophia or the Curiosity Mars rover. RPA in healthcare is more delicate. Intelligent bots and programmed software agents which work on a specific task. RPA has been useful in several areas of the healthcare industry, including patient interaction systems, insurance, laboratory insurance, and inhabit accounting. Utilizing structured data of healthcare these bots can execute repetitive tasks which are error-free.
RPA use cases for effective Claims processing
Appointment Scheduling: Prior to the pandemic, almost 88% of appointments were scheduled by hand, resulting in a two-month delay between the first referral and the actual visit. Meanwhile, missed appointments in the US healthcare providers have resulted in a loss of an astonishing $150 billion every year. Hospitals might reduce their no-show rates, which vary from 5% to 39% depending on a healthcare specialization, by doing away with human data entry and integrating RPA medical bots into appointment scheduling and patient engagement software.
Payments processing: Healthcare billing has utilized robotic process automation solutions often to collaborate with revenue claims management and systems for medical coding. Healthcare practitioners must obtain various types of healthcare data, from various technology systems to be reimbursed by insurance companies. RPA medical tools can enhance pricing transparency for patients in addition to automating data aggregation and entry procedures. A claims evaluation mechanism powered by RPA and AI was implemented by Baylor Scott & White Health (BSWH), a healthcare system that provides services to hospitals in the USA. Before a patient receives care, it typically takes revenue cycle staff at least 10 minutes to determine if at all they will pay for their services. BSWH can now provide 70% of estimations without human input thanks to intelligent bots.
Compliance Management: The business logic of RPA medical solutions can be hard-coded with compliance checks and role-based access restrictions, preventing purposeful and inadvertent data breaches and keeping a thorough activity log for quick and accurate security audits. HIPAA now has stricter rules in place. Every violation can result in a penalty of $1,000 to $100,000 depending upon the severity of the penalty.
Claims processing: Processing medical insurance claims is a meticulous and error-prone task. In addition, it takes a healthcare professional 85 seconds to check a claim's status! Now, if you consider the number of claims that are still in the pipeline, you may see why US healthcare providers and patients shell out a staggering $496 billion in annual billing and insurance-related (BIR) costs. By integrating RPA, this time can be reduced from 85 seconds to 3 seconds at max. According to McKinsey, RPA promises to help reduce almost 30% of claims processing costs.
Technology and requirements to create an RPA solution 
Technology stack: RPA solutions rely on the following coding language of python and frameworks like .NET and Java.
Business logic: A business analyst first considers a healthcare organization's operations and gathers stakeholder feedback then the solution experts install RPA medical solutions. On the basis of this data, ineffective processes and prospects for automation are found. The following stage involves creating regulations or instructions for RPA bots by process developers.
Stages of RPA Deployment: RPA healthcare solutions are multi-layered systems made up of recorders, extensions, bots, a robot control unit, and a development studio. With the aid of recorders, bots can now watch how people interact with different segments of data and application UI elements, remember object properties, and mimic user actions when given comparable tasks like crawling, hovering, or copying data. In a development studio, automation workflow design is done. With the use of extensions, bots are able to extract and modify data kept in other systems. Last but not least, an administrative control panel is used to configure, manage, and oversee intelligent bots.
How can healthcare automation solutions benefit every provider-payer network?
Reduced labor expenditure: Labor expenditure usually accounts for almost 60% of hospital expenses. RPA solutions will help automate these processes decreasing labor costs. RPA bots are inexpensive, simple to use, and don't require a lot of software customization.
Reduce human errors: RPA bots can perform repetitive tasks without getting tired like a human. This negates the chances of human errors.
Better collaboration with other organizations: Healthcare businesses that deliver medical treatment can better share knowledge and collaborate using robotic process automation tools fr healthcare.
Faster task completion: Patients and healthcare providers both have important responsibilities related to population wellness, case utilization management, and remote monitoring. These jobs all share the traits of being time-consuming and involving repeated processes. All are tasks that can be improved with RPA
Better Employee Satisfaction: By removing and automating tedious and repetitive operations, RPA bots enable healthcare personnel to concentrate on high-priority duties. Implementing RPA frequently results in higher employee satisfaction because high-priority assignments need creative contribution and boost authority.
Concluding lines
Although RPA has been revolutionizing the healthcare sector, the amount of US healthcare providers that are utilizing intelligent bots is only 5%. However, recent surveys suggest that RPA adoption rates in the healthcare sector will increase to 50% in just three years. According to a survey by McKinsey, health technologies along with RPA in healthcare will generate between $350 billion to $410 billion annual value by 2025.
Nalashaa can help you make the most of these changes. Our healthcare automation solutions can uplift your systems and make them ready for the increased future workload.
Connect with us at info@nalashaa.com
The following two tabs change content below.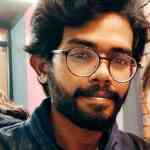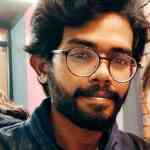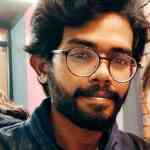 Mitrajit Das
A writer with a keen interest in the Healthcare domain and B2B content marketing. He enjoys writing and creating pieces around the latest Healthcare IT trends using the simplest of words.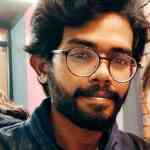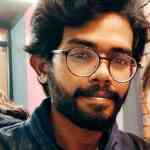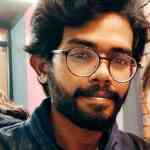 Latest posts by Mitrajit Das (see all)