Delivering high-quality services while guaranteeing effective resource allocation and minimizing costs for administrative operations has always been a problem for medical organizations. It is neither practical nor reasonable to carry out all of this without creating healthcare analytics software. With the rise of big data, more and more healthcare providers are turning to data analytics to gain insight into patient health, outcomes, treatments, and much more.
Global healthcare analytics market size is expected to grow from USD 11.461 Billion in 2019 to USD 40.781 Billion by 2025, at a compound annual growth rate (CAGR) of 23.55%. But a question still remains. Should you use an off-the-shelf solution or a custom one? In this blog. we will discuss in detail the pros and cons of both. We shall also discuss how custom data analytics software will be best suited for you.
Recent Market Trends.
Digital health records: The COVID-19 pandemic has made it evident that improving interoperability in the medical sector and digitizing health information are both urgently needed. To do this, EMR/EHR interoperability is actively being developed and implemented in numerous healthcare institutions. Digital health records will enable analytics systems to collect more information and provide more accurate diagnoses.
Telehealth: With the use of this technology, doctors can remotely check on patients receiving at-home care or remotely monitor patients with chronic illnesses, identify any anomalies, respond to early symptoms, and initiate therapy. Another priceless source of current statistical data for healthcare analytics.
IoT solutions: This is an innovative trend that is rapidly expanding and is used in conjunction with telemedicine and telemetry. The Internet of Medical Things uses a variety of wearable sensors and can be used to monitor everything from heart rhythms to glucose levels in diabetic patients to simple skin temperature assessments.
AI/ML solutions: AI and machine learning have been widely adopted in the healthcare industry, from medication development and sample analysis to robot-assisted surgery. By 2025, the market for AI and machine learning in healthcare is projected to be worth more than $33 billion. Clinicians may make well-informed judgments based on a wide range of available data thanks to AI-powered healthcare analytics.
As more and more organizations start adapting to these new trends, it will ultimately result in the increase of digital healthcare data. And as we all know data is useless until it is analyzed for insights. But implementing data analytics software comes with its own challenges.
The Challenges of Implementing Healthcare Data Analytics Software  
Usability: Analytics in healthcare is a multifaceted, sophisticated process that uses a range of data. To guarantee that future platform users receive the value they require from this data and do so in a straightforward and understandable manner, you must insist on usability. When dealing with large volumes of data, it's important that accuracy and reliability are at a high level. Poorly constructed datasets may lead to incorrect analysis results or missing patterns that could otherwise have been identified with better-quality data sources.
Industry knowledge: Lack of industry knowledge is a major challenge for developers when creating data analytics software for the healthcare sector. Without a comprehensive understanding of the industry, the software can become either irrelevant or even potentially harmful to patients. Healthcare professionals must be able to trust the accuracy and relevance of any data analytics software in order to accept its use in care delivery.
Staff resistance: Although your staff may express a readiness to adopt new ideas, it typically takes time for them to successfully alter their working style and for the system to begin providing the value you want. This is why it's essential to express the advantages of your healthcare analytics system adoption upfront.
Data Volume:  The sheer amount of data generated within this sector presents a major hurdle to effectively analyzing it for meaningful insights and trends. Medical institutions generate immense amounts of patient records, electronic health record (EHR) data, images, test results, and other forms of data that must be considered in order to develop comprehensive analytics systems. In fact, this huge volume causes a massive revenue loss for the healthcare industry annually.
Off-the-shelf vs Custom Data analytics solutions: Pros and Cons
Off-the-shelf
Pros
Wide range of features: These can typically accomplish the most common tasks in a variety of industries.
In-depth support documentation: This software usually includes a comprehensive knowledge base, instructional manuals, and other support materials.
Wider-scale interoperability: A good many vendors ensure that their products work with numerous additional third-party platforms.
Cons
Limited customization: Despite the fact that it may have numerous functionalities, it has limited scope for customization to meet your specific demands.
Longer learning curve: If you don't invest in a training program, your staff won't have the necessary background knowledge to respond to inquiries about new products.
Vendor lock-in: Once you select a software and integrate it, moving away from it becomes a pricy affair.
Custom Solutions
Pros
Curated for your needs: As it is built for the needs of your business, it provides exactly the functionality you desire and works seamlessly with the other systems in the network.
Better personalization:  The program is designed to enable maximizing process customization. For instance, a report wizard will help various departments to design unique reports and save them as templates for later use.
Cost-effective: The cost of the project is divided over time thanks to agile development methods and an iterative approach to delivery, making it significantly cheaper for healthcare providers.
Cons
Increased implementation time: It takes several months before an MVP is prepared for a pilot run since a new product must be created and built from the ground up.
Needs to be integrated: All of the other systems you use must be integrated with the new program, which might require creating some unique APIs.
Needs documentation: Along with the program, developer and support materials will have to be created, and the majority of the queries will initially require assistance from support staff.
Therefore, organizations that are looking for a cost-effective solution with better overall control should choose a custom healthcare data analytics software. 
Let's dive deeper and understand all the benefits of a custom solution   
Benefits of using Custom Healthcare Data Analytics Software.
Informed diagnosis: It's critical for clinicians to have access to the patient's EHR so they can rapidly match fresh test findings and symptoms with the patient's history of hospitalizations or medical conditions. Software for healthcare analytics may be useful in this situation. Each lab analysis result becomes only a piece of paper in the patient's file, which makes it less significant and prone to loss. However, when combined with information on the patient's past medical interventions, daily routine, hereditary illnesses, and family history of pathologies, it becomes a piece of a puzzle that can aid clinicians to see the entire picture.
Inventory management:  A hospital's ongoing duty to replenish its supply of medications involves many different parts of its overall business activities. You can digitally forecast the demand for pharmaceuticals in your storehouses based on the number of admissions and drug usage habits if you employ data analytics technologies. A hospital can prevent overspending on medications that won't be utilized before their expiration date and prevent a shortage of medications by implementing a predictive healthcare data analytics system.
Better Predictive care and analysis: Healthcare analytics help remove the element of uncertainty when forecasting treatment outcomes. An ML system can accurately estimate the potential treatment outcome based on a patient's symptoms, prior medical history, and lab analytical data by accessing a sizable database of anonymized EHR data. This offers the chance to modify the treatment plan for increased efficacy, better patient outcomes, and lower liability costs.
Unified data warehouse:  You will need to have a lot of structured data in one place in order to have accurate analytics. A healthcare data analytics software will guarantee interoperability with systems from other departments or facilities by storing your data in a consistent manner.
Detailed dashboard: If the decision-makers can't easily interpret the results, healthcare analytics are of little use. The dashboard is where most of your staff members spend the majority of their system usage time. It should offer thorough insights into every facet of the institution, as well as financial and other forms of data, in an approachable format.
Real-time availability: Every patient and employee should have immediate access to the data and EMR specifics needed to deliver top-notch medical care. An end-to-end healthcare data analytics system will guarantee real-time accessibility and secure data transfer at all times. These connections will be encrypted utilizing the recent rules of data security and HIPAA compliance.
How do We do it?
We have a very systematic and time-tested five-step approach toward custom software development.
Understanding your requirements  
Research and discovery phase  
Designing  
Development and testing  
Post-release support  
With over 10 years of experience and more than 120k happy clients, we can safely say that our healthcare provider solutions will address and fix your roadblocks once and for all.
Connect with us at info@nalashaa.com.
The following two tabs change content below.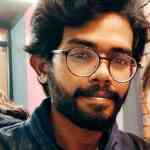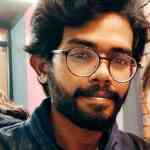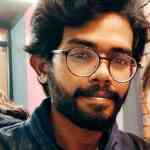 Mitrajit Das
A writer with a keen interest in the Healthcare domain and B2B content marketing. He enjoys writing and creating pieces around the latest Healthcare IT trends using the simplest of words.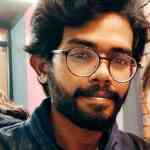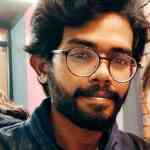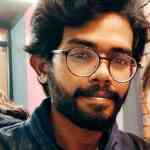 Latest posts by Mitrajit Das (see all)