The healthcare industry is undergoing a significant change with connected health being the way ahead. To create effective connections, we need to ensure a network architecture which will help in serving the needs of all those involved, from care givers to lab technicians to patients. Blue button initiative is a step in patient empowerment, allowing secure sharing of data in a human/machine readable format. Most requirements of the healthcare industry are driven by connectivity and moreover by security. Hence, in all aspects of connectivity, there exists a need to build an infrastructure solely catering to the needs of this industry.
Some of the key requirements for any healthcare network:
Process simplification
Compliance
Data center
Interoperability
Integrated Services ( Eg: HL7 Interface)
Reduce expenses
Security
Technology can create a positive impact on the outcome of connected health through collaborative workflows and can also help to utilize hospital assets and capabilities effectively. This will not only improve productivity, but also improve the patient experience alongside providing security, privacy, high availability and mobility. A network which can offer all these will bring about a complete transformation in connected health practices.
And we all know connected health is what the future is all about.
mHealth: One key component of connected healthcare
mHealth is one such aspect of connected health, which brings in proactivity while reducing waste. As a consumer centric technology, mHealth can help put the consumer at the heart of all interactions, and help to take charge of their health. This will allow for different stakeholders to be brought together from across the ecosystem and interact effectively.
Faster, better and cheaper
This would describe what mHealth can offer to the consumer, and how it stands to radically change the way healthcare will be delivered. There exists some resistance within the care giver community, but patients being the primary consumer, value mHealth for its convenient and efficient approach to modern healthcare. In fact, as per a study by PwC, 42% of care givers are wary about mHealth making patients too independent.
But, mHealth is here to stay, and here are some of the factors which are pushing in its favor:
Notches up the scales for intelligent healthcare, bringing in results based on collaborative inputs
Disease management takes a completely new meaning with a constant assistant to monitor and assist patients through a tough phase
Sustainable monetization strategies are being built to bring mHealth to the forefront
Over the many years of our technology experience, mHealth seems to be bring about a promising change to the healthcare industry, standing to change how every member of the ecosystem interacts with each other.
Every patient today has a smartphone, and having your health data available through the phone is the next logical step in patient empowerment. This will allow patients to use smart phones to give them access to their clinical summary on their finger tips and enable them to share this information with third parties using DIRECT. Thus implementing bluebutton+ initiative on smart phones based on android and iOS platforms, so that patient can quickly access and share their clinical summary with their provider or any third party applications, is extremely important.
We bring in the mBlueButton + initiative which works as an extension for health record portability and patient welfare. mBluebutton will bring in the possibility of remote access to patient records and bring in the much needed information, especially during emergency situations.
Know more about our Healthcare IT practice.
The following two tabs change content below.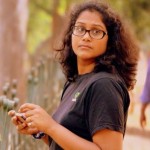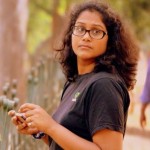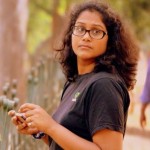 Aathira Nair
An engineer by education, foraying into a medley of activities - content, social media and marketing.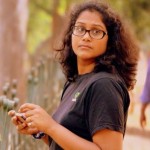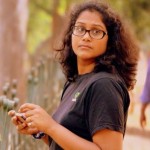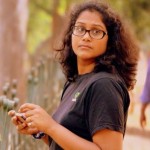 Latest posts by Aathira Nair (see all)