CMS finalizes the calendar year 2019 and 2020 payment and policy changes for Home Health Agencies and Home Infusion Therapy suppliers.
The 374-page rule sets out conditions for home health agencies to be able to participate in federal Medicare and joint federal-state Medicaid programs.
Finalized Calendar Year (CY) 2019 Medicare payment updates
Finalized quality reporting changes for home health agencies (HHAs)
Finalized case-mix methodology refinements
Change in the home health unit of payment from 60 days to 30 days for CY 2020.
Implementation of temporary transitional payments for home infusion therapy services to begin on January 1, 2019.
Three pillar policy
Empowering patients
Increasing competition
Fostering innovation
Emphasize on care and modernization of Medicare through
Innovations in home health
The new home infusion therapy benefit
Meaningful quality measure reporting
Reduced paperwork
Reduced administrative costs
Payment Rate Changes under the HH PPS for Cy 2019
Based on the finalized policies, Medicare payments to HHAs in CY 2019 will be increased by 2.2 percent, or $420 million.
Modernizing the HH PPS Case-mix Classification System and Promoting Patient-Driven Care
The Bipartisan Budget Act of 2018
Change in the unit of payment under the HH PPS, from 60-day episodes of care to 30-day periods of care
Stop using the number of therapy visits provided to determine home health payment
Patient-Driven Groupings Model
Eliminates the current incentive to over-provide therapy
Clinical characteristics and other patient information to closely resemble payment and patient need
Reduce the administrative burden associated with the HH PPS
Fostering Innovation
The Use of Remote Patient Monitoring under the Medicare Home Health Benefit
Allows patients to share more live-time data with providers and caregivers, leading to more tailored care and better health outcomes
New Home Infusion Therapy Services Temporary Transitional Payment and Home Infusion Therapy Benefit
Finalizes elements of the permanent home infusion benefit including
The health and safety standards for home infusion therapy
An accreditation process for qualified home infusion therapy suppliers
An approval and oversight process for the organizations that accredit qualified home infusion therapy suppliers
Home Health Quality Reporting Program (HH QRP) Provisions
Removing previously adopted HH QRP measures based on eight measure removal factors
Removal of seven quality measures based upon one of these eight finalized measure removal factors
Not all OASIS data is used to determine whether an HHA has satisfied the HH QRP reporting requirements for a program year
Home Health Value-Based Purchasing Model
Developing public reporting of performance under the HHVBP Model
Removal of two Outcome and Assessment Information Set based measures, Influenza Immunization Received for Current Flu Season and Pneumococcal Polysaccharide Vaccine Ever Received from the set of applicable measures
Replacement of three OASIS based measures with two new composite measure son total change in self-care and mobility
Changes to the calculation of Total Performances Scores by changing the weighting methodology for OASIS-based, claims-based, and HHCAHPS measures
Change to the scoring methodology by reducing the maximum amount of improvement points and HHA can earn
Regulatory Burden Reduction
Eliminating the requirement that the certifying physician estimate the duration of requiring skilled service when recertifying the need for continued home health care
Amendments to current regulations to align them with current sub-regulatory guidance
These burden reduction efforts would allow providers to spend more time on their chief responsibility: improving the health outcomes of their patients
If you need more information or would like technological assistance to meet the requirements, reach out to us at info@nalashaa.com
The following two tabs change content below.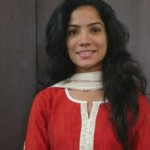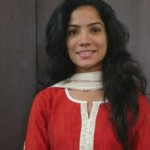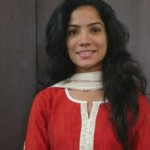 Riya James
A writer in Healthcare domain, trying to connect those in need with those who can help. Part-time explorer and artist.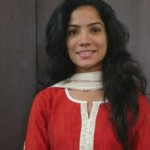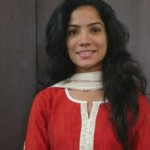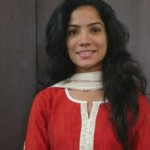 Latest posts by Riya James (see all)