Home Infusion Therapy or Infusion Therapy involves infusing medicines through a needle or catheter. For those patients whose condition is too severe to be treated effectively via oral medications, this treatment is used. This therapy can take place in multiple places like inpatient hospitals, skilled nursing facilities, hospital outpatient departments, Physician's office and patient's home.
The final rule of Medicare, released on 30th November 2018, includes new rules and regulations to administer Infusion Therapy. The new rule talks about some important key issues previously faced by Infusion Therapy. Medicare has included points like Health and Safety Standards, Payment for Home Infusion Therapy Services.
Health and Safety Standards for Home Infusion Therapy:
In the new rule laid down by Medicare, it has become a mandatory for infusion therapy suppliers to select a CMS approved accreditation organization and undergo a review process to meet AO standards. This review process will help them receive payments from Medicare. In addition to this, four new elements are added for Home Infusion Therapy in areas like:
The patient be under the care of a physician, nurse practitioner, or physician assistant
All patients have a plan of care established and updated by a physician that sets out the care and prescribes Infusion Therapy necessary to meet the patients' specific needs
Providing patients with education and training
Providing monitoring and remote monitoring services
In the process of assuring consistence in the above mentioned areas, the final rule has brought some basic standards which AO has to fulfill.
Payment for Home Infusion Therapy Services:
There is also a considerable amount of change made in the payment system of Home Infusion Therapy. The temporary transactional payments are introduced for administration of home infusion drugs for 2019 and 2020. The services must be furnished by an eligible supplier in an individual's home to an individual who requires this care. The rule has included 3 payment categories; Payment category 1 includes antifungal and antiviral, uninterrupted long-term infusions, pain management, isotropic, and chelating drugs, Payment category 2 includes subcutaneous immunotherapy infusions, Payment category 3 includes certain chemotherapy drugs.
Amounts equal to the amounts of statutorily specified codes will be paid under the act. There will be no geographic adjustments applied to the payments. The new rule has also included payments for in-home visits under the payment system. The provider has to mention the length of in home visit on their claim submission.
Although there are new rules implemented for payment and safety of patients in infusion therapy, there are some fields where CMS should concentrate. Number of allowed visits being one of them.  CMS is planning to consider those visits which might increase the said duration. For instance, an initial visit, in particular can vary from 1-6 hours. If CMS considers this, it will make the rule more effective for the suppliers.
To understand more about Home Infusion Therapy, you can connect with us at info@nalashaa.com
The following two tabs change content below.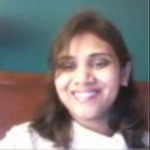 Healthcare Consultant Keerthi is a subject matter expert at Nalashaa with hands on experience on different clinical and billing workflows, analyzing and embedding different regulations within regular workflows, identifying solutions that improves care and helps providers with a better A/R outcomes. Also passionate about creating generalized solutions that indicates providers from multiple perspectives w.r.t different regulatory programs.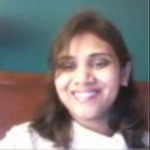 Latest posts by Keerthi Chavva (see all)