The US healthcare system is to begin using Clinical Modification ICD-10-CM for diagnosis coding and Procedure Coding System ICD-10-PCS for inpatient hospital procedure coding by October 1, 2014. It has been suggested by the Centers for Medicare & Medicaid Services (CMS) that this process should be done over a long duration to ensure seamless implementation, testing and transition processes and to enable the coding staff to be sufficiently trained in the new ICD-10 codes. ICD-10 is not a minor update from IDC-9 and will feel to most billing staff like an entirely new system. The 70,000 + codes and their level of complexity can seem extremely daunting to many practices, but the long term benefits in the form of efficiency and accuracy are far superior by comparison with ICD- 9. The nature and extent of information captured in the codes is vast and this, when used alongside data analytics, can provide great value for the healthcare system and its users. There are various business processes which will be impacted by the change in codes from ICD-9 to ICD-10, moreover in the technology perspective.
Remediation Patterns to be considered for ICD-10 switch1
Use a mapping crosswalk to backward convert ICD-10 diagnosis codes to their ICD-9 equivalent code and then use the ICD-9 code to determine whether the criteria applies.
Force user to supply an ICD-10 code and backward convert the ICD-10 code to its ICD-9 equivalent(s) for comparison purposes during the history profile selection process.
All existing diagnosis reference files records must be effective dated with ICD-10 codes used starting on 10/1/14.
Modify code selection to determine which code – ICD-9 or ICD-10 – to use based on a date of service (professional) or discharge date (institutional).
As a healthcare provider the high priority need is educating your medical coders on the new ICD-10 codes and helping them achieve a level of comfort and efficiency in the new coding practices. There are many programs which have been set up by organizations like AHIMA to train coders in the new standards in a quick and efficient manner. AHIMA is the most experienced and highly cost effective ICD-10 training provider, employing face – to – face and online resources in training programs.
As October 1, 2014 draws close, it calls for changes in registration, in patient clinical documentation, referrals and billing processes at small & large practices and hospitals as well. With a little over a year till the deadline, the testing of software to ensure adherence to re-engineered business processes should be underway at this juncture. ICD-10 testing requires end – to- end testing, employing an efficient and less time consuming method for healthcare providers who need to transition staff onto the new system as early as possible.
The team at Nalashaa offers Testing as a Service (TAAS) to enable quick, thorough and extensive testing of your products and their integrations. We offer a personalized QA group assigned to you, for manually testing or creating scripts for automatic testing, to verify your products are delivering the desired results. The testing service model allows this testing at fixed cost on the basis of output not variable cost on the basis of work.
Our ROI driven engagement model utilizes our extensive product engineering experience in acting as your independent testing entity. This allows us to engage in white box testing and audit for HIPAA compliant coding practices, in addition to standard black box QA. We also offer documentation reviews to verify your team delivered a fully tested evolved product. For those clients desiring a more traditional offshoring testing laboratory we offer a center of excellence specializing in healthcare IT.
The following two tabs change content below.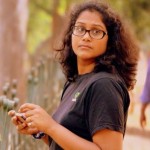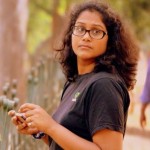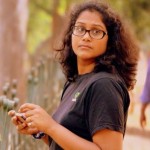 Aathira Nair
An engineer by education, foraying into a medley of activities - content, social media and marketing.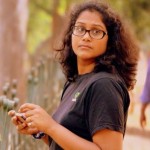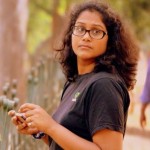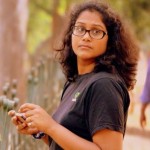 Latest posts by Aathira Nair (see all)