Are you a healthcare pioneer who has been affected by the 2019 Final Rule?
Here's all you need to know about the 2019 Final Rule.
The Centers for Medicare and Medicaid Services released the Final Rule of the 2019 Medicare physician fee schedule (MPFS).
It mainly includes adding physical and occupational therapists as eligible clinicians for 2019 MIPS performance year.
What is included in 2019 Final Rule?
Beginning in 2019, rehab therapists are not required to complete the functional limitation reporting (FLR) in order to receive reimbursement, implying that the codes and modifiers mentioned below are no longer necessary, although therapists can continue to use them for another year.
HCPCS codes G8978 and G9158 through G9186
Severity modifiers CH through CN
There is still a therapy soft cap- with a slightly higher threshold amount.
In 2018, the therapy cap was repealed and replaced with a soft cap, implying that the threat of a hard cap without an exception process does not exist anymore.
In 2019, the threshold after which rehab therapists must affix the KX modifier in order to receive reimbursement for medically necessary care is $2,040 for PT and SLP services combined and $2,040 for OT on its own.
Claims that exceed the secondary $3,000 threshold maybe subjected to review.
CMS will not apply the multiple procedure payment reduction policy to office visits and other services done at the same encounter.
CMS will pay separately for two newly defined physicians' services furnishing using communication technology: Brief communication technology-based service, e.g. virtual check-in (Healthcare Common Procedure Coding System (HCPCS) code G2012) and Remote evaluation of recorded video and/or images submitted by an established patient (HCPCS code G2010).
Medicare to pay less for PTA and COTA provided services.
In 2022, Medicare will pay 85% of the cost for outpatient therapy services provided- either in full or in part- by a therapist assistant. This means that if an assistant provides at least 10% of a given service, you must affix the new CQ modifier to the claim- along with the GP therapy modifier. CMS has made the new modifier a requirement beginning from January 1, 2020; however, the payment reduction will not go into effect until 2022.
There are two less therapy CPT codes.
The CMS has updated the Physician Self-Referral List of CPT/HCPCS Codes, and there
Two deletions relevant to rehab therapy:
64550: Appl surface neurostimulator
96111: Developmental testing
Outpatient PT and OT Services Furnished by PTAs: Starting 2020, therapy provided by a PTA or OTA will be paid at 85% of the Medicare Part B Fee Schedule. In addition, there are two new modifiers that will be used when services are performed by a PTA or OTA.
KX Modifier must be attached after $2,040 to show medical necessity treatment.
Conversion Factor: Under the proposed rule, CMS estimates that the CY 2019 conversion factor would be $36.05, a slight increase of the CY 2018 conversion factor of $35.99.
What are the requirements for therapists to participate in MIPS?
Beginning in January 2019, physical therapists, occupational therapists, and speech-language pathologists are eligible providers under Medicare's newest reporting program- the Merit-Based Incentive Payment System (MIPS). PTs are required to participate if the below conditions are met:
PTs who have served more than 200 Medicare Part B beneficiaries
PTs who have provided more than 200 professional services [i.e., billable codes] to Medicare Part B beneficiaries
PTs who have billed Medicare for more than $90,000 in Part B services
Reach out to us at info@nalashaa.com and we would be happy to help you know more about the 2019 Final Rule!
The following two tabs change content below.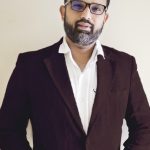 Sanjay Patil
Sanjay Patil is Healthcare IT consultant has top-tier consulting experience in successfully delivering large scale custom development projects, application integration, content management ,portal solutions and implementation of health care business solutions.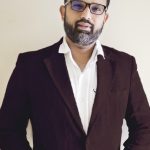 Latest posts by Sanjay Patil (see all)