The healthcare industry is currently undergoing a radical change driven by patient centricity and the quest for the seamless access and exchange of electronic Patient Health Information (ePHI). Healthcare Information Technology (HIT) and the capabilities it offers for healthcare and payer organizations will determine the success of this vision. The interoperability of healthcare systems and the unrestricted flow of healthcare information between providers and payer organizations is the new standard that the CMS and ONC seek. 
While the journey ahead is long, preparing for it with cogent business strategies may be key to success for all stakeholders involved in this transformation. This blog explores how a dark horse could make a difference in this Value-Based Care equation. 
The Need of the Hour

 
Care providers' HIT needs are influenced by their specialization, reimbursement models, and scale of operation. With payer organizations being an integral part of healthcare operations, their needs determine the nature of HIT functionalities too. Instead of gunning for multi-level capabilities, both parties must pursue essential capabilities. They are as follow:
Patient Data Privacy
Information Blocking Requirements Compliance
ePHI Exchange Through APIs
Master user identity management
Patient engagement and journey tracking
Qualify for Bundled Payment models by using CEHRT
Integration with the HIT ecosystem
EHR interoperability
Telehealth
The list above shows that HIT developers have no shortage of innovative avenues to pursue, which are also driven by HHS regulations. But this is a marathon, and only those trained for endurance will survive as the healthcare industry gets closer to patient-centric care. 
From ideation to development, testing and deployment, it is an uphill task for all HIT developers. Escalating developing costs and fleeting go-to-market times increase the level of difficulty for them. Hence, HIT developers, care providers, and payers need a powerful friend, a partner that will enable them to focus on the crux of their business model by bearing the load of code development/ enhancement, testing, and maintenance. 
The Offer That Can't Be Refused

 
While innovation can wait, the upcoming deadlines of the Cures Act Final Rule cannot. The Interoperability and Patient Access Final Rule and the Information Blocking Rule have unleashed an array of deadlines for 'Provider Directory, Provider and Payer API requirements, their real-world testing, and ADT notifications. All of these technical requirements have a timer counting down. All impacted parties who do not comply with these technical requirements will eventually be answerable to the Office of the Inspector General (OIG), who is keen on doling out fines upto $1m for violations. 
In short, the Department of Health and Human Services (HHS) is serious about advancing Value-Based Care and HIT developers, Care providers, and payers and left with no choice but to comply. 
Behold, the Dark Horse  

 
There are numerous advantages of considering a competent technical partner to conceptualize and develop healthcare technology solutions. Healthcare IT solution providers who specialize in assisting mainstream HIT vendors, care providers, and payers can help explore these benefits. 
Here are some of them:
HIT Product Engineering: Healthcare technology companies specializing in advancing the efforts of the core stakeholders of the industry are masters of mobilizing resources. The efficiency they unlock by matching the right resources for the right task enables their clients to reduce capital and operational expenditure significantly.  
Ensure Regulatory Compliance: Third-party healthcare IT development partners are well-versed in regulatory compliance since they understand them so well by tracking them throughout the year. In addition, they bring a unique experience to the table that enables more prominent software developers to leverage their experience with application testing, mock certification runs, and technical support to their advantage. 
Better Exposure to Technical Expertise: In-house teams are usually stressed since they have to switch between their areas of specialization to other domains in HIT development to adhere to market times. This dilutes their focus and efficiency. On the other hand, Healthcare IT development companies specialize in specific tasks. Their exposure to specific tasks makes them well suited to accomplish development and testing tasks faster than in-house teams.   
At Nalashaa, we empower our clients with the benefits listed above by partnering with them on specialized HIT product engineering and healthcare IT solutions development quests. 
Reach out to our experts at info@nalashaa.com 
The following two tabs change content below.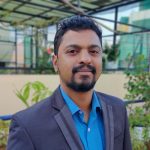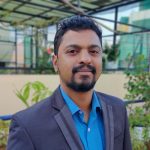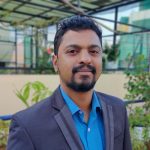 Puneeth Salian
A writer in Healthcare domain, who is also a science and technology enthusiast. Enjoys creating interesting pieces that elucidate the latest Healthcare IT trends and advancements.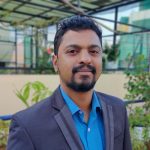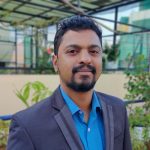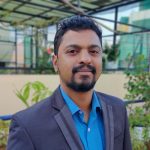 Latest posts by Puneeth Salian (see all)