The COVID-19 pandemic has delivered punishing blows to chronic disease management. Patients enduring pulmonary diseases, hypertension, diabetes, and mental health conditions were among the most impacted. To hold the fort, care providers must utilize remote care platforms and contextually designed engagement to their fullest. But where exactly is the locus of control in Chronic Care Management during the pandemic? 
Canceled appointments, disrupted communication with care providers, and social distancing requirements have limited access to 'high-need' patients. With clinicians enduring the most stressful time of their life, much-needed relief is essential. Unfortunately, physician burnout, a concern even before the pandemic wreaked havoc, threatens to further deteriorate care providers' composure. 
On the bright side, the pandemic has highlighted the importance of healthcare technologies such as Telehealth, Virtual Care, and Remote Patient Monitoring (RPM). Care facilities in the US wasted no time adapting to the social distancing requirements by stratifying patient risk factors and identifying those who must be prioritized to prevent health deterioration. Their tool of choice was telehealth, and Medicare's telehealth coverage restriction removals aided its adoption by providers  
A Change 

For

 the Better

 
To overcome the challenges of social distancing and achieve exception-based intervention, which is the need of the hour, healthcare technology is vital. However, only a synergized effort between HIT developers and care providers to conceptualize, develop, and adopt solutions can lead the charge. 
Chronic care management in the United States is centered on visits to the hospital. The hints of exception– based and personalized care exist only in routine follow-ups from the time of discharge. The bottom line is that even the most motivated care facilities in the United States are still looking into their appointment calendar to deliver high-quality care. In reality, they should be receiving prompts, notifications, and coherent smart reports that elucidate high-risk patients and their clinical intervention plan.    
Patient-centered, coordinated, and holistic information is steadily becoming the new standard. The pressure to keep the comorbidities of patients with chronic conditions at bay has defined remote care and telehealth's importance. To elevate Chronic Care Management further, the following are its essential features that care provider systems must have in 2021 and beyond.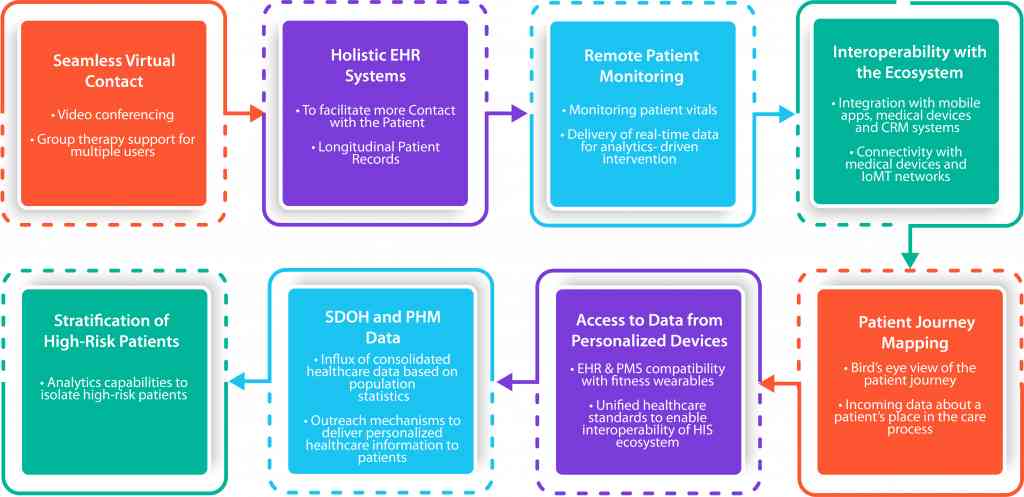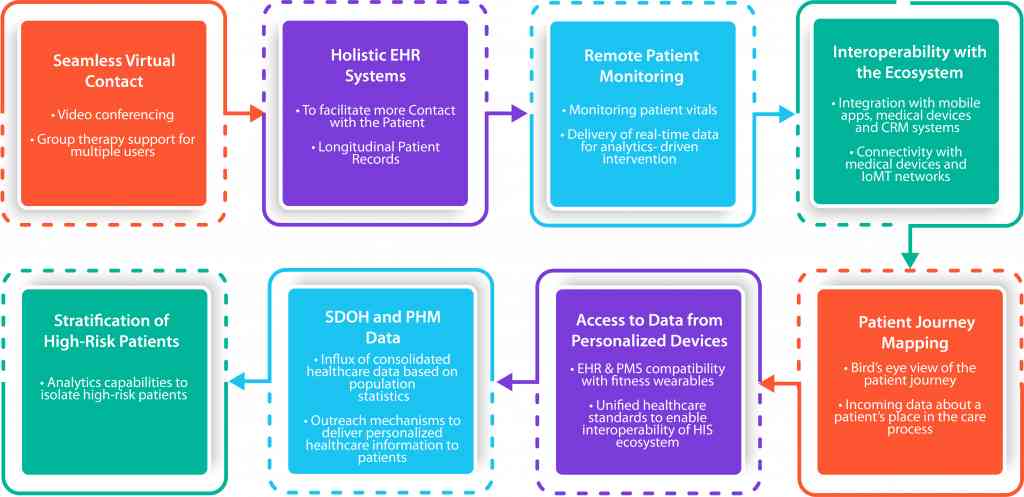 Chronic Care Management Technologies to Consider in 2021

 
With the news of a mutant strain of COVID-19 doing the rounds and millions of citizens still recovering from the infection, the CMS's telehealth relaxation will likely continue through 2021. Care providers can utilize this opportunity to advance effective outreach, remote care data-driven clinical interventions, and integrated care for chronically ill patients. Although it may not be possible for care providers to equip themselves with the features listed in the table above, the technologies listed below can give them a head start in 2021:  
#1 Digital Medication Management: 

 
Lower health literacy and helplessness (physical inability due to old age) are two of the most significant challenges patients with long term illness encounter. However, assistance with medication adherence has a direct positive impact on their health.  
While mobile apps and patient portals are currently handling medication adherence duties, a personalized effort from care facilities might be a great idea. Smart notification prompts and personalized messages through customized in-app organizers can be vital for patients, especially with social distancing norms still in force. 
Areas to Explore:   
Customized Disease Management Apps

 

Chronic Disease Management 

System (

CDMS) P

l

atforms 

 

EHR enhancement (To support chronic care apps, 

eRX

 systems and data analytics and reporting) 

 
#2 Remote Patient Monitoring:

 
Remote Patient Monitoring (RPM) devices and software packages interoperate with EHR systems, making a modernized EHR platform capable of analyzing patient-generated health data, a core requirement.   
Once the foundation is in place, the next area of focus is to acclimatize patients with personal devices that transmit vital health data, such as wearables to track sleep, heart rate, physical activity, and more. The use of personalized devices can give care providers crucial insights into the patient's lifestyle that yields touchpoints for intervention when combined with data analytics.   
RPM technology can vastly help patients with COPD, behavioral health, diabetes, hypertension, addiction struggles, and more. 
Areas to Explore:   
EHR Modernization – Integrating wearables, medical devices and EHR data  

 

RPM App Development 

 

IoMT

 – Design and Development 

 
 

#3 Measurable Patient Engagement

 
The only way to know if an outreach effort from care providers has been effective is to track its performance. Achieving measurable patient engagement is certainly no walk in the park. Still, given its modular nature, care providers can focus on care information delivery and make their way up to performance engagement analytics.   
 Once an interactive channel with patients is up and running, care providers can focus on KPIs such as scheduled/missed appointments (virtual or in-person), patient behavior on apps and portal, and satisfaction responses to customize their outreach effort. 
Areas to Explore:  
Mobile app development 

 

CRM For Healthcare

 

Data Analytics and Healthcare BI

 
#4 Virtual Care:

 

 
Although used interchangeably, virtual care is a subset of telehealth. It focuses on the relationship between the patient and the provider. Virtual care allows care providers to connect with the patient personally, mimicking the dynamics of an in-person visit. Clinicians can forge a strong bond with the patient, ultimately leading to better engagement and improved outreach, benefitting chronically ill patients. 
Areas To Explore  
PE solutions with Video and Audio 

 

PMS and EHR workflows alignment to support Virtual Care

 

Custom Application development (To suit practice/specialization and use case context)

 
Conclusion

 
Ramping up the efficacy of your chronic care management strategies will need more than software suites and their implementation. It requires a ground-up evaluation of your capabilities in utilizing remote care and telehealth technology. 
Before you decide to adopt software tools to shape your CCM strategies, it is essential to understand the benefits of these technologies relative to the context of your specialization. An ice-breaking session with an experienced healthcare technology developer can be a great starting point. 
Reach out to our healthcare experts at info@nalashaa.com for a chat!  
The following two tabs change content below.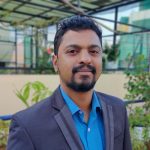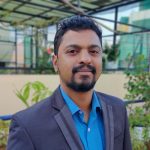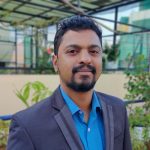 Puneeth Salian
A writer in Healthcare domain, who is also a science and technology enthusiast. Enjoys creating interesting pieces that elucidate the latest Healthcare IT trends and advancements.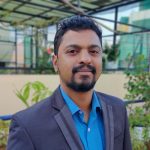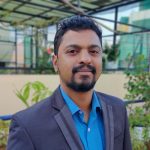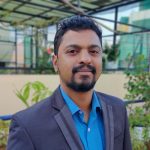 Latest posts by Puneeth Salian (see all)