A perioperative suite drives almost 40% revenue of every hospital. But for them to work effectively they require access to the right information.  Just having an EHR doesn't solve every problem. EHRs are intended for use by healthcare providers to manage patient care, not for data analytics. It just provides rich clinical Data. But data is not information. Even today many providers are using excel and tableau to do data analysis. It is an easy but ineffective process.  Data analytics is a necessity to gain meaningful insights. This information can then be used to improve patient care and treatment. Additionally, data analysis can help healthcare organizations make better business decisions.
Challenges in the Provider Network without a Preoperative Software 
Limited Insight: Without insights, providers may not be able to identify which services and procedures are being overused or underused, which can lead to an inefficient allocation of resources. Additionally, a lack of insights can prevent providers from understanding how their patients' needs are changing, which could impact the quality of care that patients receive.
Communication Gap: Different sectors of a provider network need to communicate with each other on a daily basis for every encounter. And these interactions are usually for the exchange of important patient information.
Operational silos: Operational silos are hindering their ability to provide coordinated, efficient care. In order to compete in the digital age, healthcare organizations must break down these silos and analyze them to gain proper insights.
Misaligned priorities: Improper data insights can create  gaps in care delivery. If the preoperative suite doesn't have a proper vision of the encounters, then they will send out misinformed data to the operative suite.
Poor patient satisfaction: All of these challenges will in turn be the reason for unhappy patients due to substandard care delivery.
How do these Challenges affect the Provider Network
Poor utilization of resources: Resources when not utilized properly can increase overhead costs, reduce margins, and create off-prime cases.
Inefficient Scheduling: Inefficient scheduling can harm a provider network by causing nurses to be overworked and making it difficult for patients to get the care they need. This can lead to patient satisfaction rates dropping. All of these combined will lead to a loss in revenue, delayed cases, and unmanageable backlogs.
Staff dissatisfaction: Frustrated surgeons, misaligned priorities
Major healthcare organizations are streamlining their operating room processes with preoperative and surgery scheduling software.  
Companies like Hospital IQ have cots software solutions that are helping organizations reimagine their work processes.
How can we help?
While cots or off-the-shelf software is an all-in-one fix for your system, they might require add-ons and other plugins to suit your specific needs. Nalashaa can help create healthcare data analytics software tailored to your specific requirement.
Our software can provide you the following solutions:
Predict demand and bottlenecks
Optimize schedules
Pinpoint barriers
Orchestrate actions
Automate daily workflows
Proactively connect with different teams
Receive real-time data insights
Connect with us at info@nalashaa.com.
The following two tabs change content below.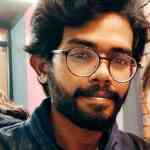 Mitrajit Das
A writer with a keen interest in the Healthcare domain and B2B content marketing. He enjoys writing and creating pieces around the latest Healthcare IT trends using the simplest of words.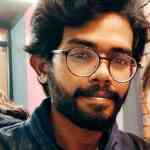 Latest posts by Mitrajit Das (see all)