"Great service does not happen by chance, it happens by design".
Every service is made memorable and satisfying with pleasant interactions. It is human nature to appreciate courteousness, which eventually translates to brand loyalty. This is why industries across the world are diverting their focus on customer experience. It is a consumer-driven world out there and the need to deliver rich customer experience trend has made its way to the healthcare industry as well.
Healthy interactions with a doctor strengthen the confidence of patients in a care facility and its staff. Hence, it should come as no surprise to providers that patients spend a significant amount of time comparing care facilities and providers.
We live today in a world where, (thanks to the widespread use of mobile devices and computer networks), its citizens have a yearning to get access to rich and intelligible healthcare information on demand. Fitness consciousness and the eagerness to learn more about their healthcare process are the reasons behind this.
This puts the onus on care providers to focus on patient engagement, a critical component of every healthcare practice today. Care providers who do not consider the effectiveness of patient experience stand to lose ground to competitors who have won the confidence of their patients
"Treat the patient, not the disease".
 The doctor and a receptionist were once the only points of contact even for patients who called in with simple queries like alternatives for prescribed medication. As hospital phone lines began to get tied up with such queries, care providers realized that they need a solution that is better than a designated person to answer phone calls to handle patient inquiries.
To streamline the influx of treatment requirements, hospitals and clinics are on the lookout for a cost-effective solution that can also be enhanced to handle emergencies, in the long run. This solution should also be able to successfully deliver the following core functionalities which will also help providers rank high on the 'patient-centric service', scale
Understand Immediate Patient Needs
Achieve Personalization
Receive Feedback
Humanize Patient Engagement
Such a solution directly improves care coordination by matching patient requirements with available treatment solutions and promotes patient engagement by placing patients and their family members at the epicenter of their care process.
"Serve With your Bots on".
Chatbots are computer programs that are guided by customized algorithms built to interact with patients by providing them with answers to their questions. Traditionally, the only mode of interaction with them was through text. They are now capable of speech and image recognition as well.
With the help of Artificial Intelligence (AI), chatbots can 'evolve' into an effective and reliable medium that is capable of assisting patients with medical queries, medication guidance, nutritional information, symptom analysis and more.
Hospitals do not have many ways to classify patients' queries based on the nature of the expertise they require. With the help of AI chatbots, hospitals and clinics have an opportunity to inform, engage and counsel patients without coercing them through automated voice messages, unpleasant wait times and wrong departments. The following are the primary functions which AI Chatbots are capable of handling flawlessly:
Appointment Management
Medication Consulting
Health Fitness tracking and Nutrition Coaching
Symptom Knowledge Delivery
Cancer Care Queries
"Customer experience can be an investment option, but not patient experience"
 The primary concern of every care provider about healthcare technology is little or no return on investment. While an AI chatbot implementation can be expensive, the value it adds for a care providers' brand equity, over a while will be indispensable.
As the CMS (Center for Medicare and Medicaid Services) continues to incentivize all efforts from providers to promote patient engagement, the need of the hour for them is to invest in technology that will help them deliver the best possible patient experience without burning through their profit margin. The versatility of AI Chatbots makes them the logical choice for a healthcare facility that can get it started on the road towards great patient experience.
Despite their potential, however, AI chatbots have a long way to go before they can handle critical tasks like emergency management. However, computer science is fast evolving and with this, the versatility of these bots is poised to improve. It won't be long before they can handle more complex care delivery tasks
"There is more to it than meets the eye"
 AI chatbots are capable of a lot more than just answering queries. So they are not just a replacement for a call handling team that schedules appointments and answers to treatment inquiries. From being the gatekeepers of vital healthcare information to aggregators of data that contain insights into patient behavior, these 'software assistants' have the potential to improve both patient engagement and experience.
Nalashaa's experience in software design and data services has given us the proficiency to handle AI chatbot implementation with finesse. Our services help care providers come to terms with the potential of these bots and ISVs with streamlining the performance of their AI chatbots offering.
Reach out to us at info@nalashaa.com to know more about our services.
The following two tabs change content below.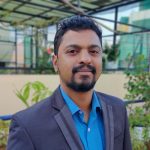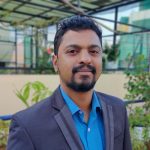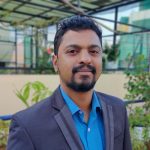 Puneeth Salian
A writer in Healthcare domain, who is also a science and technology enthusiast. Enjoys creating interesting pieces that elucidate the latest Healthcare IT trends and advancements.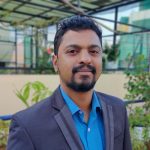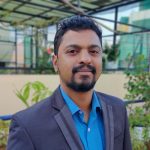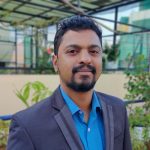 Latest posts by Puneeth Salian (see all)