The Elephant in the Room
The Centre for Medicare and Medicaid Services (CMS) is going all guns blazing to integrate patient engagement and the interoperability of health information systems with the care continuum. This explains the tall order of proposed rules that the CMS is releasing proactively.
Yet, patients who depend on the services of Post-Acute Care (PAC) institutions such as Inpatient Rehabilitation Facilities (IRF) and Skilled Nursing Facilities (SNF) are almost entirely dependent on caregivers to make the final decision in choosing a PAC facility.
More often than not, they are just given a list of names of facilities based on their location of residence and are expected to choose from it, upon being discharged from the hospital. Such an approach to patient engagement feels elementary, to put it mildly. It clearly shows that there exists a need for specialized knowledge transfer from providers to patients about their health condition.
 The Actionable for PAC Providers
The following are three of the most important queries that patients have, at the time of discharge.
What chronic care programs to join?
How to seek admission and what are the financial repercussions?
How to Connect with other people who have received treatment in the facility?
To address these queries, healthcare providers need to address their challenges first. Identifying patients who want to know more about PAC settings is not an easy task. The social counselors who are already guiding patients could do better with updated care information.
If there was a medium that could assimilate patient health information and gauge their preferences better, the data it accumulates can be leveraged to guide patients, thereby reducing instances of rehospitalization.
Setting up such a technological ecosystem would require the combined efforts of acute care providers, PAC providers and the patient themselves and patient engagement is central to this effort.
Technology To the Rescue
 "23% of patients who are discharged to PAC facilities are readmitted to the hospital within 30 days, says a recent study from the University of Colorado School of Medicine".
A growing number of middle-aged and senior citizens are regular smartphone users. The best way to leverage technology to ramp up the efficiency of patient engagement is to bring it to their smart devices. Here's a closer look at what is possible when acute and PAC providers consider the potential of technology.
mHealth apps: Mobile apps open up a personalized channel that can be used to deliver information to a patient in a controlled manner. This is ideal, especially for senior citizens who are the primary candidates that require the services of PAC facilities.
Vital information such as the quality of care of a PAC facility and the effectiveness of PAC care plans will enable patients to know more about their health, getting them more actively involved in their care process. Smartphone apps from payers, also bring coverage details, eligibility criteria, and reimbursement models to the fingertips of patients, ramping up the efficiency of care transition into PAC settings.
CRM Solutions: While CRM solutions may not directly benefit patients when choosing a PAC facility, they form the foundation of a data repository that collects vital information about a patient and charts out their journey in the care continuum.
This data can be processed to enrich patient education and experience, thereby improving patient engagement. PAC facilities can customize physical therapy, improvise care plans and earn incentives for improving the quality of care by aligning their care delivery strategy based on the insights delivered by CRM systems. Hospitals and PAC facilities such as Long Term Care hospitals (LTCH)
Remote Patient Monitoring: PAC providers can get an insight into the triggers that caused patient re-hospitalization. Using network-connected devices, wearables, mobile apps, cloud services, and data processing services, PAC providers can relay valuable information about treatment plans for chronic medical conditions such as Alzheimer's disease for example.
This also gives them a competitive advantage over the competition since applying healthcare data analytics techniques such as ETL and EDW to patient data enables them to make better clinical decisions.
 Patient OutreachTechnology: The categorization of patients into specific groups will enable PAC providers to target them with relevant healthcare information. Initiatives like newsletters, appointment reminders, prompts to take medication through emails, mhealth apps, and phone calls greatly ramp up the convenience and simplicity of patient engagement as well. The most popular approach to patient outreach is through mobile health applications.
How important is Patient Engagement in Post Acute Care settings?
Patient engagement initiatives deliver healthcare information to patients at the right time. Such an approach to the care process is invaluable to a patient who has just been discharged from the hospital.
Providers usually do not have a detailed conversation with patients about the choices they have, until it is time to make an immediate decision. This can be a burden for an individual who has just been through a long treatment regimen, with the added stress of handling personal finances.
A focussed effort from providers to educate the patient on what to expect from a PAC facility and how to cope with rehabilitation is critical for their recovery process. 
Reach Out!
Nalashaa's product engineering and data services and our commitment to assisting healthcare providers improve care outcomes can be a great starting point for PAC providers to explore the impact of patient engagement inpatient rehabilitation. Reach out to us at info@nalashaa.com to know more about patient engagement.
The following two tabs change content below.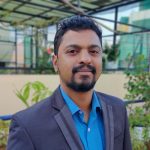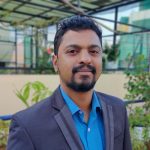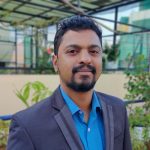 Puneeth Salian
A writer in Healthcare domain, who is also a science and technology enthusiast. Enjoys creating interesting pieces that elucidate the latest Healthcare IT trends and advancements.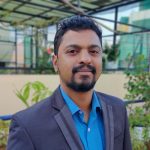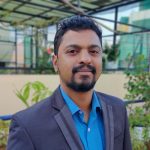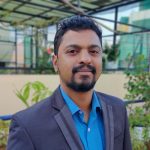 Latest posts by Puneeth Salian (see all)