This is the first part to a series which will cover the role of healthcare IT in biotechnology and medical sciences.
The future of healthcare lies in two major components:
Digital
Genetics
Let us understand how these two major advancements in healthcare will change the face of the industry.
Genetics
At present, the healthcare practice relies on prescribing medicines to patients by averaging responses from a large group of test cases, and then assuming that every other human being will also react the same way. Some medicines might show the desired outcome, whereas some others might not. This has paved way for research to bring in personalized medicine based on the genetic make-up of an individual which might render better results than the generic variants. Researchers have been working to understand and treat illnesses, build solutions to predict disease risks and response to medications.
Genomic analysis is the scientific process to analyze your genome, for a few hundreds of dollars, to determine what genetic predispositions you might have, drug allergies etc. Technology helps in building solutions which can deliver these genomic analyses almost 6 times faster. This means that if you are scheduled for a minor surgery tomorrow, a genomic analysis can be completed today to rule out any uncommon drug allergies, especially those which can prove to be lethal under general anesthesia. Genomic testing also has been involved in determining life-threatening congenital diseases in new born infants.
For fast, scalable, secure and accurate genomic data analysis, technology provides an on – premise analytics platform which can be further coupled with a private or public cloud. New sequencing technologies and innovative functional genome analysis methods to discern the genomic and epigenomic elements pertinent to genome function and biology.
Digital
Digital healthcare has been seen to be on the rise with EHR systems in place, connected via Blue Button, for patients' quick accessibility to their health records. Most practices have different IT systems being used across different practices, which have been brought together by the HL7 interface. Connected healthcare systems help in improving diagnosis, treatment and condition management.
Today, we have nano sensors which can monitor general body functioning and even certain chemicals in the body to alert the patient that they might be prone to a heart attack. This helps the patient avoid the emergency situation and rather schedule an appointment with a physician and perform the tests required to avert the heart attack.
Childcare is a practice which has been seeing immense popularity with digital health solutions. This is understandable, as most new parents are always running short of time, and are looking for solutions which are quick and in most cases, available on their mobile phones. From monitoring sleep cycles, ambient room temperature, feeding patterns to vaccination dates, each of these are full-fledged mobile apps which have seen 1000s of downloads by ruffled parents.
Digital health solutions have been becoming common through the increased use of internet, and some of our works are:
A healthcare information network built to connect all healthcare stake holders for optimum collaboration and multi-device access
 Hospice and Palliative care management system aimed at providing a caring patient experience
To know more about our Healthcare IT services
The following two tabs change content below.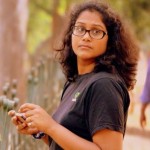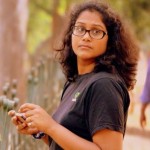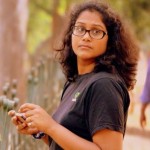 Aathira Nair
An engineer by education, foraying into a medley of activities - content, social media and marketing.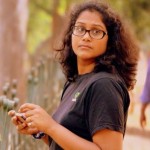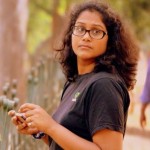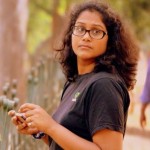 Latest posts by Aathira Nair (see all)