Cloud based EHR are gaining momentum and is almost set to surpass the traditional client server EHR systems. Many small practices see the benefits associated with the cloud and having the EHR in the cloud seems to be the most compelling proposition for many of them.
For a cloud based EHR system, the practice data is stored in external servers which are accessed through an internet enabled device, be it a desktop computer, laptop, tablets or a smart phone. For a client server based EHR system, the server, hardware and software needs to be purchased, installed and maintained at the practice location itself. One of the biggest concerns with EHR data has been security, and being hosted within premises was considered to be more secure, as the data is hosted in-house without sharing any infrastructure.
Nalashaa EHR customizations
Nalashaa has been involved in many EHR projects, both client server based and cloud based solutions. We have understood the underlying differences and here we try to bring them to the forefront making the choice for your EHR and informed one.
Key advantages of cloud based EHR systems
Capital Costs – No purchasing costs in terms of hardware, server, software etc.
Training Costs – Traditional EHR systems require training processes which need to be repeated with every new employee. Cloud EHR systems work in a continuous support and training process.
Data servers – Data servers require maintenance, security and backup to ensure a smooth EHR system. This requires that the practice has an IT administrator responsible for these tasks. Small practices can choose a cloud based solution bypassing this requirement for an in house IT administrator.
Mobility – Most healthcare professionals are mobile, addressing seminars, attending technical conferences etc., and the only way to access your EHR information and keep track of your clinical practice is through a cloud based EHR system
Common myths surrounding cloud based EHR systems
Here are some common myths and alongside are some of our inputs based on our experience
Time to start – There is a common concern that cloud based applications can take long to get implemented. But, in reality, implementation of cloud based EHR systems are much faster and will not disrupt your daily practice. Most of the technical work is performed outside your clinic hence not disrupting your practice.
Customization – Cloud based EHR systems are highly customizable and ongoing changes can also be made to the system, as the practice grows.
Lag time – In most cases where there is a slow response time for a cloud, the culprit is usually the internet speed rather than the cloud based EHR system. For small practices, if this is a frequent issue, a way around is to get an alternate connection, a Wi-Fi card or another internet line which can be used in place. If your practice is in a location where internet connectivity can be a concern, then a client server based EHR is a better solution
Data Security – Shared infrastructure can cause intermingling of confidential data. We provide highly secure, HIPAA compliant data servers used under strict security practices. Being experienced in HIPAA data security, we maintain backups and build redundancy in the system to ensure no loss of confidential data.
Value for money – Client server based EHR systems are said to be value for money based on that fact that you get 5-6 year old infrastructure all for yourself. But, do you really want that? And how do you get rid of these, when you need to upgrade your system in another few years from when they officially become yours? In comparison, a cloud based EHR system requires a monthly subscription for a system which is updated and upgraded every 5-6 months.
Nalashaa IaaS
Experienced in working with healthcare providers offering our facility to set up secure cloud based EHR systems.
Some of the key features of the facility are:
215,000 sq. feet facility
Tier III Certified Design by the Uptime Institute
Outside  both 100 and 500 Year FEMA Flood Zone
SSAE16 compliant
Power Availability: True 2N UPS Design
Generator: N+1 Design
Efficiency: Equipped to Use Ambient Cooling
Design: N+1 Cooling Configuration
Nalashaa offers a robust security layer which conforms to the following features:
State-of-the-art firewall technology
Intrusion Detection & Prevention
Network Admission Control
Context based security model
Know more about our IaaS offering and our Healthcare IT expertise.
The following two tabs change content below.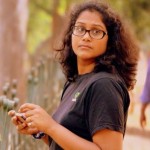 Aathira Nair
An engineer by education, foraying into a medley of activities - content, social media and marketing.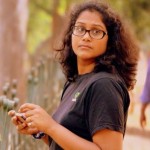 Latest posts by Aathira Nair (see all)