Recently, we spoke about personalized medicine and the role they play in today's medical practice. These solutions have successfully helped to monitor and manage the medical conditions of many patients. Last week, Miss Idaho proudly displayed her insulin pump during one of the rounds of the beauty pageant, and was applauded by the jury and gathered much appreciated across social media platforms. Wearable technology has been on the rise and with it comes a level of freedom for many medical patients. With the use of wearable technology, care givers are able to track and monitor vital signs of patients to ensure their safety.
How does an insulin pump work?
A patient suffering from diabetes usually resorts to taking insulin, to regulate blood glucose levels due to the impaired or non-functioning of the Beta cells of the Islets of Langerhans. An insulin pump delivers rapid or short acting insulin throughout the day via a catheter located under the skin.
There exist different kinds of insulin doses:
Basal rates
Bolus doses to cover carbohydrate in meals
Correction or supplemental doses
The amount of insulin for these different dosages is determined based on your food intake and blood glucose level. The blood glucose level can be monitored using a glucometer fitted in the pump, and the blood glucose levels are transmitted to the base device for monitoring and tracking via bluetooth.
Let us look at some of the other instances where wearable technology has been in use in healthcare industry:
Hospice and palliative care units use wearable technology solutions which can be used as a tracking device to ensure patient safety. The device might be in the form of a bracelet or a skin friendly adhesive based sticker. These devices can monitor the vital signs and can alert care givers when a patient might be in distress. These solutions are employed using a SaaS based system which allows for monitoring of each patient, while storing the accumulated data in the cloud for care givers to view and assess.
Fitness with age should be dealt with care. Cardiac, breath and sleep cycle monitoring can give a good picture of your health and well-being. Wearable devices can be further programmed to respond in a predetermined manner when faced with an aberration from the normal values. It can alert a care giver through the cloud based system, or if using it paired to your phone via a Bluetooth connection; this can further make a distress call on your behalf.
Sports training require monitoring of vital stats throughout the period of training for the athlete. Wireless sensor fitted insoles can be used to monitor and analyze training methodologies. These soles like stick on sensors transmit data to a central unit or to the trainer's chosen device. This can be further analyzed alongside health and wellness implications to better training methods. Wearable inserts in clothing are also available for cardiac monitoring for athlete training.
Home diagnostics have been gaining importance with the usage of blood glucose and blood pressure monitoring. These medical devices are blue tooth equipped, which will help to transfer the data to the user's smartphone or computer, and if needed inform the assigned care giver of any variation.
Alongside home diagnostic, wearable technology, mobile apps also play a key role in managing and transmitting the data to physicians and care givers. This form of remote monitoring helps patients to go about their regular routine and lifestyle without the frequent trips to the hospital to monitor vital stats.
Cloud Technology
Intelligent digital health uses cloud storage counterpart to allow for continuous monitoring and sharing of information across locations. Cloud technology enables different devices to access common data, allowing patients and doctors to share the data, hence removing the need to keep a log of vital stats.
These cloud based systems use an ultra-low power mobile signal to communicate the data to the cloud, and the physicians can access this data through a secure platform to monitor and change any requirements for the patient system. For example, an insulin pump, wherein the patient is not required to monitor or administer the insulin, but it is monitored and administered remotely by a healthcare professional. The cloud platform will also enable many checks to be inbuilt to ensure patient safety.
In this respect, the cloud storage platform becomes extremely significant in maintaining the patient data in a secure, compliant manner, and also in ensuring all-time connectivity.
The following two tabs change content below.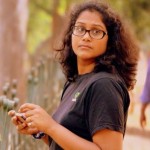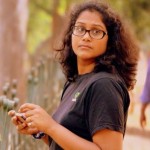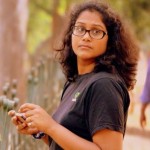 Aathira Nair
An engineer by education, foraying into a medley of activities - content, social media and marketing.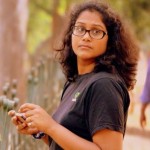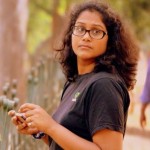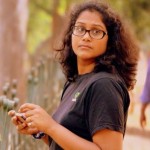 Latest posts by Aathira Nair (see all)