The growing amount of clinical and business documentation in hospital systems is becoming overwhelming. It is becoming prone to challenges in managing and updating electronic health records (EHRs) and other applications. The process of transferring vast amounts of data to new systems can be daunting, leading to the potential loss of key information. Retiring legacy systems is not an option as the data architecture is critical and must be maintained, incurring high costs for software maintenance, internal labor, and data center expenses. It also makes integration with the latest healthcare IT solutions almost impossible.
Migration is the only answer to mitigate the problems in legacy EHRs. 
Top 4 problems in Legacy EHRs

 
 Tedious documentation process:

The most obvious evidence that an EHR system needs to be upgraded is when clinicians and office personnel have trouble entering patient data. Your clinicians' time will be diverted from patient care if the documentation process is excessively drawn-out and time-consuming. The same "click and go" features and shortcuts that newer systems support are frequently not supported by legacy EHR systems. These contemporary technologies offer workflow forms that are simple to understand and logically accompany a patient visit. Updates can increase productivity, patient care, and clinician satisfaction if your system is holding back practitioners.

 

Poor Integration

: It could be time to seek a new system if your legacy EHR cannot effectively interface with other systems or portals (such as eRx system, billing systems, contact with patients, and reporting for CMS). Improving information communication in order to improve patient care and outcomes is one of the key goals of the transition to electronic health records. The legacy system is not operating to its full potential in the medical practice if it cannot complete the necessary interchange of health information.

 

 

Poor mobile access and communication:

It's crucial for practices to use EHR systems that permit patients to access and communicate via mobile devices in the technology and consumer-driven healthcare market in which we operate. Patients frequently use their smartphones to keep track of everything, including appointments, medications, and serious medical concerns. Instead of waiting by the phone for a callback, patients prefer to be able to contact their doctor or nurse online. Patients also wish to have independent access to their own medical records. Patient satisfaction is therefore dependent on patient portals and physician communication venues. It could be time to upgrade if your old EHR does not include a patient portal.  

 

Alerts and monitoring

:

Incorrect or inefficient coding processes can cost your practice money and potentially restrict the treatment you can provide to patients if there are no built-in mechanisms to monitor and notify them. For instance, EHR should include alerts for diagnosis and billing coding problems followed by correction recommendations to ensure proper billing and reimbursement. Incorrect or inefficient coding processes can cost your practice money and potentially restrict the treatment you can give your patients if there are no built-in mechanisms to monitor and notify them. Modern EHR systems can also keep track of recommended exams, testing, and drug interactions to improve patient care.

 
But before migrating to a new EHR, we should understand the need for a proper Archival system. 
What is an Archival System? 

 

 
An archival system in healthcare refers to the systematic storage, preservation, and retrieval of medical records and other important documents related to a patient's health history. The purpose is to ensure that the information is secure, easily accessible, and well-organized for use in patient care, research, and administrative purposes. Having a well-organized archival system can make the migration process to a modern EHR smoother, and faster and ensure that no important data is lost. 
 Benefits of an Archival System   
Cost-effective:

Vendors of legacy systems impose exorbitant maintenance costs in order to keep access to patient data available. For any old system, hardware, labor, and operational costs are frequently "hidden." Archiving solutions enable hospitals to consolidate and lower their IT costs. Continuous upkeep for easy access to healthcare data is combined into one solution for a small fraction of the price. 

 

Better Clinical Care:

  Accessing legacy data can be difficult because not all legacy data is migrated to the new EHR; users must log into various systems to obtain data. Original reports and document pictures may be accessed across various systems and environments thanks to archiving solutions, which offer a common store for old data.

 

Compliant systems:

By creating an archival system, healthcare organizations in the US can ensure compliance with HIPAA and other regulations, as well as with industry standards set by organizations such as the Joint Commission. This can help protect against legal and financial consequences, as well as to build trust with patients and other stakeholders. An archival system can also provide a secure and organized way to store medical records for the required retention period, ensuring that the information is available when needed and can be easily retrieved in the event of an audit or legal request. 

 

Data preservation:

An archival system provides a secure and stable environment for the storage of critical patient information. The system is designed to prevent data loss or corruption and to ensure that the information remains accessible and usable over time. Some archival systems use physical storage media, such as tapes or disks, which are stored in secure and climate-controlled facilities. Others use digital storage, such as cloud-based systems, which offer the advantage of remote access and enhanced security through encryption and access controls. By preserving data over the long term, an archival system helps to ensure that important patient information is not lost or damaged, even if the primary EHR system is retired or upgraded. This can provide valuable historical context and insights into patient care and treatment over time and can support research and quality improvement initiatives.

 
Why Choose Us?

 
Nalashaa is a company that has been providing bespoke healthcare IT services and EHR solutions for over a decade. To help create an archival system, we follow a three-step process: 
Assessment of the organization's current data storage systems and identification of gaps and opportunities for improvement.

 

Design and implementation of a custom archival system that meets the specific needs of the organization, including data migration and testing.

 

Training and ongoing maintenance and support to ensure the archival system performs effectively and efficiently.

 
Join us and have a safe migration. info@nalashaa.com  
The following two tabs change content below.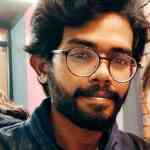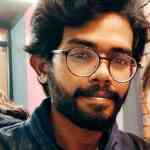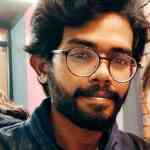 Mitrajit Das
A writer with a keen interest in the Healthcare domain and B2B content marketing. He enjoys writing and creating pieces around the latest Healthcare IT trends using the simplest of words.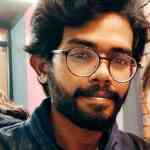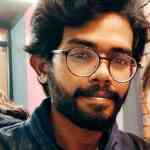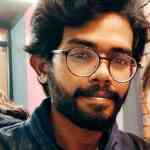 Latest posts by Mitrajit Das (see all)