The health of your organization is directly dependent on the health of the members enrolled with it. A holistic view of your members gives you a complete status of their health, enabling you to decipher future patterns in their healthcare. Such levels of visibility are vital to your profitability/prosperity/growth/organic growth. With excellent insights from the claims data coming your way, you have a unique opportunity to access a 360° view of your members.

Transparency to such a degree requires complete access to all the clinical aspects of the encounters recorded by the care facility. In this blog, we will explore how CMS regulations and the advantages of leveraging claims data in your business strategy will play a crucial role during the remaining months of this year.
In 2018, CMS had launched Blue Button 2.0, the first-ever FHIR-based claims API for Medicare beneficiaries. It gave them the ability to connect their data to third party software.
Further, in 2019, CMS launched a pilot program known as Data at the Point of Care (DPC) to share valuable claims data with Medicare providers. DPC would give them a more structured and complete patient history to close gaps in care and address several other use cases, including prescription filling and regulatory reporting needs.
In the first half of 2020, CMS rolled out the Interoperability and Patient Access final rule. This rule requires all CMS regulated health plans to:
Make patients' data available through a FHIR-enabled Patient Access API
Publish updated provider directory through a FHIR-enabled Provider Directory API
Allow payer-to-payer data exchange, using USCDI
Navigating The Road Ahead
Tapping into clinical data will give you a readily available base for an efficient and effective CRM application or tool to better manage community health/population health. Happy and satisfied members will stick with the organization, ensure repeat business, and bring in new members.
With the CMS kneeling on serving the patient-centric care model, your readiness to facilitate payer-to-payer data-rich with clinical insights will play a significant role in regulatory compliance.
For the transition from fee-for-service to value-based care, your organization could partner with highly secure and collaborative health data networks. Clinical and claims information from more than one organization can help improve knowledge on patient care and member satisfaction. It can also help you identify and understand gaps, if any, and work towards improving STAR ratings if required.
One of the most significant benefits of integrated claims and clinical data is to be able to identify at-risk patients and take pre-emptive action accordingly.
How We Can Help You With this Journey
You can trust us to help you integrate your data sources, which in many cases could be in siloes, across disparate systems. Further, as a custodian and an end-user of members' claims and clinical data, your challenges may revolve around the volume, variety, velocity, veracity, and value of data. The amount of data generated and its immense potential for use by analysts in your organization is unprecedented. With our in-house experts, and the skills they bring to the table, you can have your data management strategy in place.
Our services will help you explore:
Analytics: Rich dashboards and reports and that provide actionable insights and risk scores that aid in your outreach campaigns. Real-time analytics and the insights delivered will help in bespoke messaging for each of your members. The more you know about your members' knowledge of healthcare and their lifestyle selections, the better your messaging can be.
Integration of Data sources: Key data sources such as the member portal, clinical notes, claims, billing, patient administrative systems (PAS), personal IOT-enabled health check devices, and care plan data from Personal Health Record (PHR) systems and EHR systems contain rich insights. Bringing together data from all of these sources can help ensure adequate care coordination.
Value-Based Reimbursements: With Medicare reimbursements being linked to patient satisfaction, all health insurance products will follow suit. Information on population health trends, in general, and personalized care of your members, in particular, would help you in taking interventions towards value-based reimbursements, with an unwavering emphasis on member satisfaction.
By working for claims and clinical data integration, you can be sure you'll be helping these aspects of your business:
| | | |
| --- | --- | --- |
| Operational | Financial | Compliance |
What we can do for you?
Assess/Formulate your organization's Healthcare Data Strategy
Assess/Build a data warehouse, data marts, and data models per business demands
Set up Data Quality checks and ensure better data validation, cleansing and data accuracy
Data integration and establishing a single source of truth
Data migration that maybe required as part of digital transformation/technology upgrade
Data analytics based on member/patient survey; fraud, waste & abuse (FWA) report
In 2020, we're seeing Covid-19 speeding up the need for interoperability, data integration, and analytics. Let us help you make sure that you're agile about it too.
Stay on course – with an agile, hands-on healthcare technology partner!
The following two tabs change content below.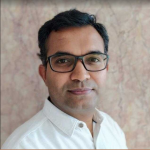 Gokul Gangadharan
Gokul is a thinker, technophile and seasoned healthcare IT professional. Having served in the industry in numerous challenging roles ranging from programmer to the director of healthcare IT sales, he specializes in identifying opportunities for stakeholders in healthcare software development at payer organizations and medical devices companies to leverage HIT as a strategic advantage.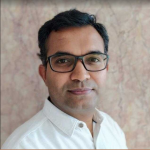 Latest posts by Gokul Gangadharan (see all)