Data driven healthcare solutions is to be the way ahead for the healthcare industry. Gone are the days when personal experience and word of mouth were the drivers behind healthcare decisions. Today's patient needs numbers to validate what you have to say, and these numbers should be made available to them to make an informed decision.
Healthcare analytics has been very widely discussed but not many healthcare providers and payers understand how it works, and moreover how they can draw benefit from it. With the recent suggested shift in payment model towards a value-based system, this would require an assessment of care rendered and analyzing the effect for the patient.
New age technology is one of the fore drivers of analytics and the many changes that have come about in the healthcare industry. The computational power in the form of cloud computing makes it simpler, cheaper and widely accessible. And regulations such as Meaningful Use ensure data is captured and stored in a systematic format within the EHR.
Technology in Healthcare Analytics
Predictive analytics can help healthcare providers determine the chances of re-admission for a patient based on data collated over the years
Natural Language Processing (NLP) is one of the key drivers in structuring the immense quantity of unstructured clinical data available across various healthcare systems
Genomics and precision medicine would need big data analytics to help policymakers maximize regulatory requirements
Tackling chronic health issues are best at the nascent stage, and an analytics platform can track patients and their symptoms much better than a physician
Hospital spending and preventable costs can be analyzed to curb spending and better profits with the help of analytics
Data analytics alongside imaging technology works to deliver clinical decision support, greatly improving quality of care
Healthcare clouds provide a new avenue for bringing in discrete systems and integrating information across these systems. Analytics technology, employing high computing capabilities can be also deployed on the cloud further reducing hospital spends. Tracking trends from multiple sources can give better outcomes for patient care and also improve management decisions based on numbers rather than intuition. There can be many downstream medical conditions that can be prevented on the basis of analytics and early identification or progression of symptoms.
We have worked on a myriad of technology solutions to cater to many healthcare requirements. Some of our recent works ranging from MU2 certification to Mobile Health solutions.
The following two tabs change content below.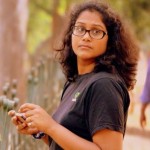 Aathira Nair
An engineer by education, foraying into a medley of activities - content, social media and marketing.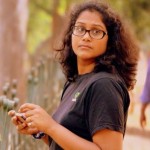 Latest posts by Aathira Nair (see all)