Healthcare providers are on the verge of a significant regulatory transition that necessitates careful preparation. With the Federal Public Health Emergency (PHE) for the COVID-19 pandemic scheduled to conclude on May 11, providers must anticipate the expiration of regulatory changes that have been instrumental during the crisis. In this article, we delve into the anticipated changes, the aspects that remain unaffected, and the specific impacts of the new regulations on healthcare operations. 
End of the Public Health Emergency and Its Aftermath 
The PHE played a vital role in facilitating care delivery during the pandemic by temporarily easing certain regulations and providing additional federal funding for COVID-19 treatment. Notably, Medicare payments witnessed a 20% increase in inpatient COVID-19 admissions.  
Bad debt: As the funding expires, access to temporarily expanded Medicaid coverage for millions of individuals will also cease, resulting in increased costs associated with COVID-19 treatment. While some states may implement measures to enhance Medicaid coverage and bridge the reimbursement gap, many providers are likely to experience a rise in bad debt. 
Cost burden: Private insurance will no longer be mandated to cover COVID-19 testing without cost sharing, and certain liability protections provided by the Public Readiness and Emergency Preparedness Act will expire by 2024. These changes could potentially reduce providers' resilience to future waves of COVID-19, especially if individuals opt out of testing due to financial concerns. 
Transformation of telehealth practices: Fortunately, several telehealth flexibilities under Medicare and Medicaid will remain unaffected, and states have the option to extend Medicaid coverage for all COVID-19 vaccinations and treatment until September 30, 2024. Furthermore, the FDA's emergency use authorizations for COVID-19 tests, treatments, and vaccines will continue, emphasizing the commitment of the federal government to ensuring access to COVID-19 healthcare. 
Anticipated Regulatory Changes
As the United States transitions from the COVID-19 emergency, healthcare providers need to prepare for significant changes in Medicare and Medicaid regulations. While these regulatory adjustments may amplify compliance burdens and potentially reduce reimbursements, hospitals already grappling with financial challenges will bear a disproportionate impact. 
MedPAC's Proposal for Hospital Payments Transformation 
The Medicare Payment Advisory Commission (MedPAC) has put forth a proposal for a new Medicare Safety-Net Index, which could replace the existing disproportionate share hospital (DHS) payment system and uncompensated care payments by 2024. This new index aims to enhance Medicare profitability for hospitals that serve low-income populations with a significant proportion of Medicare patients. However, it may adversely affect reimbursements for safety-net hospitals catering to large populations of low-income patients who are not covered by Medicare. 
Increased Complexity in CMS Transmittal 18 for Cost Reporting 
The Centers for Medicare & Medicaid Services (CMS) have introduced new requirements for Medicare bad debts and Uncompensated Care Cost reporting, mandating hospitals to provide more detailed demographic and payment data. This includes new templates, additional worksheets, and revised instructions that impact the reporting of charity discounts, bad debt, and Medicaid-eligible days. Compliance with these new requirements significantly raises the burden on providers. Noncompliance can lead to cost report rejections, increased audit risk, and reduced reimbursements. The risk of noncompliance is particularly high during the initial reporting period. Hospitals should familiarize themselves with Transmittal 18 and proactively devise strategies to meet the new reporting requirements by September. 
Changes in Reimbursement for 340B Acquired Drugs
Medicare will now reimburse 340B hospitals for Part B drugs and biologics at the average sales price (ASP) plus an additional 6%, reverting to the previous policy of ASP minus 22.5%. This change will result in an approximate 30% increase in reimbursements for Part B medications. However, the increase will be offset by a CMS budget adjustment of 3.09% in the Outpatient Prospective Payment System (OPPS) rate for FY 2023, resulting in a mere 0.9% actual increase in the OPPS payment rate. Some hospitals have expressed concerns regarding the effectiveness of this CMS change in alleviating their escalating cost-of-care burden. 
Noteworthy Potential Regulatory Changes
The CMS Equity Framework  
CMS is set to release the 2024 inpatient rules based on the CMS Framework for Health Equity, which aims to reduce health inequities within hospitals. These rules are expected to incorporate objective and quantitative metrics compared to previous CMS metrics. The CMS has outlined 5 major priorities in the coming plan:  
Expand the collection, reporting, and analysis of standardized data. 
Assess causes of disparities within CMS programs, and address inequities in policies and operations to close gaps. 
Build the capacity of healthcare organizations and the workforce to reduce health and healthcare disparities. 
Advance language access, health literacy, and the provision of culturally tailored services. 
Increase all forms of accessibility to healthcare services and coverage. 
OIG Medicare Bad Debts Report
Following an audit by the HHS Office of Inspector General (OIG), there is a possibility of stricter reporting requirements for Medicare bad debts. The audit revealed instances of incorrect reimbursements due to Medicare administrative contractors (MACs) neglecting to review bad debts during cost report audits. Additional reporting requirements could help curb improper Medicare reimbursements. Hospitals currently reimbursed for 65% of bad debts may face reduced payments and increased compliance requirements. 
Conclusion 
Healthcare providers and payers are going to face regulatory shifts as the Federal Public Health Emergency (PHE) for the COVID-19 pandemic comes to an end. This, coupled with forthcoming changes to Medicare and Medicaid, will increase compliance burdens and financial strain. Liability protections and expanded Medicaid coverage will also expire. Compliance experts/partners can play a vital role in helping providers and payers navigate these regulatory changes through assessments, updates, training, risk mitigation, program implementation, auditing, and collaboration with regulatory bodies.  
That is exactly where we come in. With 11+ years of experience in the healthcare ecosystem, our experts can help you navigate these hurdles with ease. Connect with us at info@nalashaa.com
The following two tabs change content below.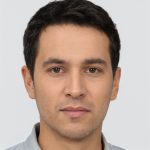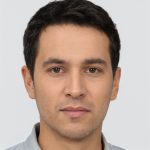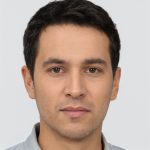 Samuel Thomas
Sam is a healthcare enthusiast who is passionate about the application of creative ideas to streamline the healthcare ecosystem and evaluate ways to minimize the costs involved. He has been involved with US healthcare for a few years now and loves to understand the challenges of various stakeholders, the impact of regulations on them and figure out ways to leverage technology that will impact business positively.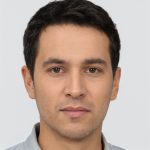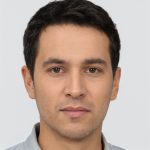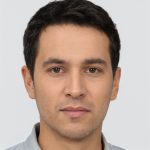 Latest posts by Samuel Thomas (see all)