Access to healthcare is undoubtedly one of the most important factors in leading a well-rounded, healthy life. Although access alone is not enough, healthcare must also be easy to comprehend given that people from all walks of life need to access it. To ensure people are kept in the loop about their healthcare coverage options and benefits, The Departments came up with 'Transparency in Coverage'.   
The rule requires health plans to disclose the cost-sharing details of items or services that fall within the coverage, or in other words to improve the transparency of pricing options available within a policy. The rule is supposed to drive better healthcare decisions, now that the average consumer or rather the patient is privy to information, they did not have access to before.
Spotting Ambiguity  
The Departments have tried their best to leave no room for ambiguity. However, nothing is perfect. We have found a few ambiguities loitering within the rule, that would eventually cause concern and confusion later on while implementing the rule.
The Rules have mandated health plans to share cost-sharing details of items and services with the enrollees via an internet website. The definition of an internet website itself, however, is not concrete. Keeping in mind the security and privacy of healthcare data that must be maintained, individuals should be able to see only their details. In that case, it would require a call for authorization and authentication of an enrollee, before releasing the right information to the right requester. This clarification is not found in the rule.
The Rules do not carry any mentions to the relation between the subscriber and the dependent while requesting cost-sharing information. It is important to define the relationship as it will come into the picture when a guardian would need to look at the cost-sharing details for the dependent. Even though The Rules have mentioned that all scenarios of security, privacy, authorization, and authentication should be aligned with the current rules and regulations, there is considerable ambiguity in terms of relations to the enrollee.
A health plan may not have all the details of the services or their corresponding individual negotiated amount. In cases like such, which would be unique, but not unheard of, health plans must share an estimate based on historical paid amounts.
The Rule mandates health plans to share the cost-sharing information in the format/medium that is requested by the enrollee, even when the medium of request is different. The intention of The Departments might have been to allow health plans to take calls on the matter, ultimately ensuring that enrollees are provided with cost-sharing information in a medium they are comfortable in. Even then, it would have been better to provide more details on the mediums which fall under the compliance.
While disclosing cost-sharing details to the public, via the in-network negotiated rates file, The Rules have provided details of varying reimbursement arrangements between plans and providers. They have also outlined what information to be disclosed in specific scenarios. But the healthcare industry has many reimbursement arrangements that have evolved in recent times, making it harder for the plans to provide the cost-sharing details in these files.
While disclosing the details of negotiated rates via public disclosure files, health plans need to adhere to standards by using codes such as CPT, NDC, ICD. This would later confuse as it would be quite cumbersome when a third-party developer tries to create a crosswalk between multiple types of codes to merge and analyze the data.
While disclosing cost-sharing estimate, health plans publish a statement alongside the details which mentions that there is no guarantee an individual will receive the services outlined. There is a high possibility that people could miss the statement and demand the services be rendered to them. In this case, consent management would be a good inclusion, so that enrollees are explicitly aware of the lack of guarantee. Health Plans must capture the enrollees' consent in plain language via a notification before displaying the cost-sharing information.
The amendment into the MLR calculation formula is to include the benefits of "shared sharing" which is the amount saved by issuers and enrollees when enrollees take the low-cost and high-value option post-collaboration with issuers. HHS still needs to work on standardizing a comparison between two services based on low-cost and high value.
With everything that's been outlined in the rule, The Departments have missed out on a key variable – quality. When a member compares providers for the same service through the self-service tool, they may make decisions going by the price or distance. But there is no explanation as to why these rates are different for the same service. It can be possible that a particular provider had asked for a better rate since they have been investing more effort in ensuring a better clinical experience and thereby promising a quality service.
In Closing 
The problem with the ambiguities highlighted above is that it paves way for each health plan to come to their conclusions or rather interpret the rule as to how they seem fit.
As defined in the Interoperability and Patient Access (IPA) rule by CMS, it would have been better if Transparency in Coverage too had specific standards like FHIR V4.01 and implementation guides like CARIN Blue Button. We reckon there might be another rule as an extension to this rule ensuring zero ambiguity, like Reducing Provider and Patient Burden is an extension of IPA.
Keeping aside the ambiguities, it is however mandatory that health plans are compliant with Transparency in Coverage. At Nalashaa, we have our team of health IT experts who know the rules like the back of their hands. Connect with us at info@nalashaa.com and let us guide you through Transparency in Coverage compliance
The following two tabs change content below.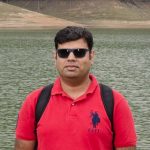 Pankaj Kundu
Pankaj has vast experience ranging from claims processing engine to application of machine learning algorithms in US Healthcare. As a Healthcare Business Analyst, he is passionate about addressing healthcare data/process related challenges and ideating solutions for clients.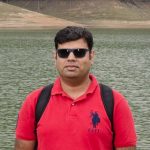 Latest posts by Pankaj Kundu (see all)