EDI stands for electronic data interchange. It creates a bridge between computer systems and applications to provide seamless data transfer. This is used by companies to communicate business documents in a standard format. It replaces paper-based documents thus saving time and minimizing errors related to manual processing.
Healthcare EDI
In the US healthcare ecosystem, EDI usually solves payment-related challenges. Data transmission in Healthcare is a tricky business. The enormous amount of data that the healthcare sector churns out can easily affect the efficiency of any system. While sharing medical records or healthcare insurance reimbursement, security is of utmost importance. Healthcare providers using EDI must also adhere to the HIPAA regulations and ANSI standards. The standard EDI formats were developed by ASC X12 (American National Standards Institute Committee X12). A specific set of transactions was created. Any of those transactions when performed electronically, had to adopt the specified EDI standards.
These chosen transactions are: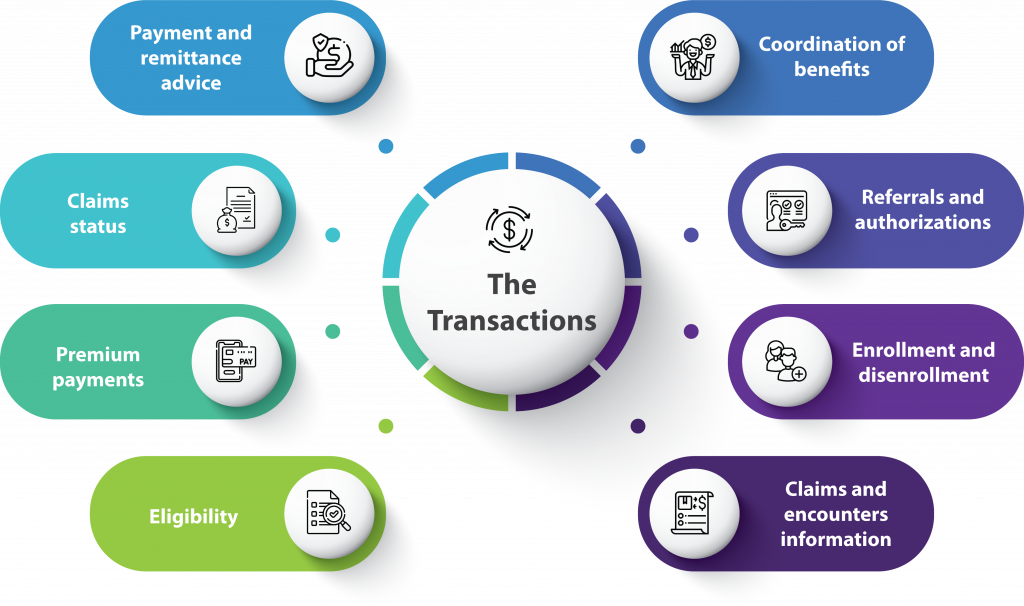 EDI Standards for Healthcare
| | |
| --- | --- |
| EDI Standard | Intended Use |
| EDI Health Care Claim Transaction set (837) | EDI 837 is used for submitting health care claim billing information, encounter information, or both. This is not applicable for retail pharmacy claims. Usually sent from healthcare providers to payers, either directly or via intermediary billers and claims clearinghouses |
| EDI Retail Pharmacy Claim Transaction (NCPDP Telecommunications Standard version 5.1) | Using this health care professionals send retail pharmacy claims to payers. |
| EDI Health Care Claim Payment/Advice Transaction Set (835) | EDI 835 is used by Health Insures to make payment, send Explanation of Benefits (EOB) remittance advice to providers, either directly or via a financial institution. |
| EDI Benefit Enrollment and Maintenance Set (834) | EDI 834 is used by employers, government agencies, associations, or insurance agencies to get members to a payer |
| EDI Payroll Deducted and other group Premium Payment for Insurance Products (820) | EDI 820 is used to make a premium payment for insurance products. Healthcare providers use it to order financial institutions to make payments. |
| EDI Health Care Eligibility/Benefit Inquiry (270) | EDI 270 is used by Healthcare providers to inquire about the health care benefits and subscriber eligibility from financial institutions and government agencies. |
| EDI Health Care Eligibility/Benefit Response (271) | EDI 271 is used by financial institutions and government agencies to respond to the request to inquire about health care benefits and subscriber eligibility. |
| EDI Health Care Claim Status Request (276) | EDI 276 is used by providers to request the status of a health care claim from recipients of healthcare products or services. |
| EDI Health Care Claim Status Response (277) | EDI 277 is used by a healthcare payer or authorized agent in response to the provider's health care claim status request. |
| EDI Health Care Service Review Information (278) | EDI 278 is used to transmit health care service information such as subscriber, treatment data, demographic, patient, and diagnosis. Healthcare providers use them to request authorization from payers and also ask them to review suggested healthcare services for a given patient. |
| EDI Functional Acknowledgement Transaction Set (997) | EDI 997 is used to acknowledge that an EDI transaction or a group of EDI transactions have been received. It is a response that only informs the EDI transaction has been received and identified |
Utilize EDI to experience error-free Claims Processing.
The diagram below shows the flow of EDI Standards in between Providers, Payers and 3rd Party.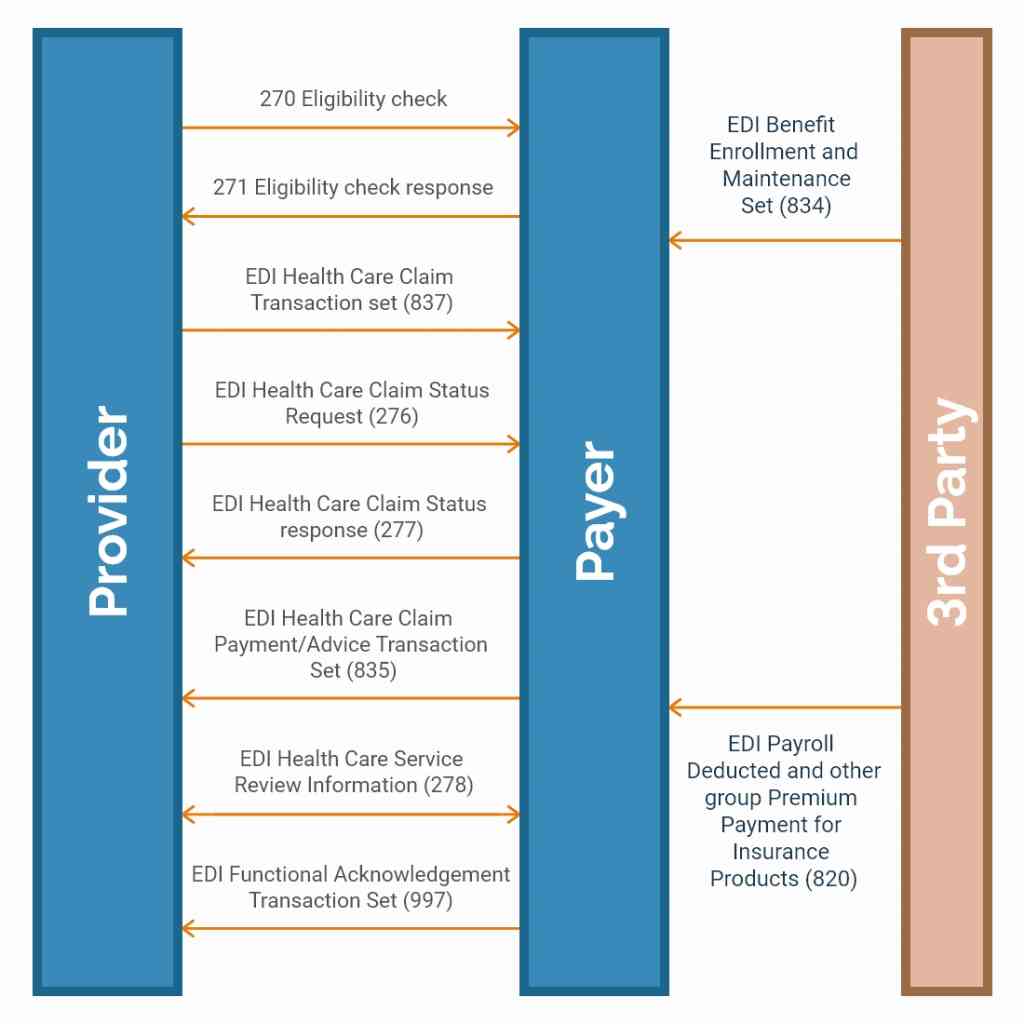 Conclusion
The healthcare ecosystem is evolving every day and it is really hard to keep up. EDI itself comes with its own set of implementation challenges. At Nalashaa, we have a skilled team of US Healthcare solution experts with years of experience in healthcare EDI solutions . To take the best step forward, connect with our experts at info@nalashaa.com .
The following two tabs change content below.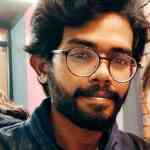 Mitrajit Das
A writer with a keen interest in the Healthcare domain and B2B content marketing. He enjoys writing and creating pieces around the latest Healthcare IT trends using the simplest of words.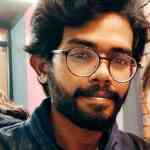 Latest posts by Mitrajit Das (see all)