Headlines on opioid epidemic are engrossing the United States. There are tremendous impacts of opioid overdosage across the care continuum with no single solution.
Impacts of Opioid Crisis
The opioid epidemic is affecting the United States economy adversely.
Opioid over-prescribing is shrinking the number of eligible workers (Krueger, 2017)

The Hardest Hit workgroup is between 25 to 54.
Estimated 20 percent decline in male labor and 25 percent in female labor due to overprescribing of opioids.

Employers are paying the price

Industries that are hard hit by opioid addiction are construction and manufacturing.
Seven in 10 employers are impacted by prescription drug misuse.
One in five companies reported employees selling or borrowing prescription medications or having drug-related arrests.
Negative business impacts – Lower Productivity, absenteeism and an increase in workplace injuries.
Preventive Measures
Several key actions are needed to be taken care to stop the epidemic, but on priority following key actions could be implemented statewide to curb the crisis:
·         Provider awareness programs on opioid prescribing guidelines
·         Prescription Drug Monitoring Programs
·         Sharing and improving data collection
Technology at the point of care
There is no silver bullet to arrest this crisis at once. However, a good start could affect the provider and patient behavior at the point of prescribing. The following could present a few opportunities.
·        Integrating PDMP with EPCS implementation
Integrating PDMP data into EHR workflow is critical for informing prescribers about prior prescription opioid use/abuse by their patients. Physicians will be notified whether the patients requesting opioids during a clinical appointment, emergency room visit or hospital stay has already received opioids from other doctors.
·         Using Data to inform and predict
Analytics is another HIT tool required to address opioid crisis. Key data from EHRs and patient approved blue button 2.0 data helps in understanding opioid prescription patterns in common workflows.
These include:

Identifying individual prescribers and opioid type,
Prescription frequency, and
Reason for prescribing and quantity prescribed.
To ensure the safety of patients and reduce the financial loss from opioid crisis, hospitals and pharmaceuticals should adopt measures to monitor and track opioid prescription and consumption. Using and integrating data across platforms with the help of technology, this epidemic could be eradicated for a healthy future.
The following two tabs change content below.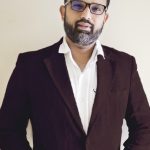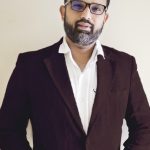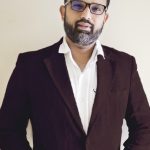 Sanjay Patil
Sanjay Patil is Healthcare IT consultant has top-tier consulting experience in successfully delivering large scale custom development projects, application integration, content management ,portal solutions and implementation of health care business solutions.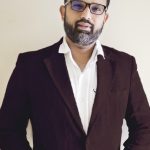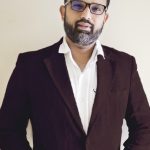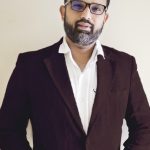 Latest posts by Sanjay Patil (see all)