Population Health Management is the systematic process of patient data gathering, analyzing and managing patient's data in the health care system. The changes in the healthcare industry are impacting traditional hospital reimbursement models. Before the introduction of the Patient Protection and Affordable Care Act, hospitals were reimbursed based on the volume of procedures through models like fee-for-service. Health systems are investing in new assets to manage population health—clinically integrated networks, medical groups, ACOs, and even health plans.
The bigger question here is, How to make these pieces work together—for an operational population health strategy?
 The current challenge is to engage largely independent physicians in each market to develop local network governance and care model. However, the corporate leadership team needs to figure out how to take advantage of scale—a very important aspect considering the system's size—while still providing the practices with the level of autonomy they need for success.
The solution is to create a centralized entity from which providers get shared services such as analytics, quality monitoring, and contracting resources. The centralized entity has the operational benefits of scale—like a Management Services Organization (MSO)—but supports population risk management, instead of back-office functions.
The U.S. spends more on health care, yet Americans have a lower life expectancy and worse health outcomes than any other high-income nation according to a 2015 study from the Commonwealth Fund.
How do we benefit from a Population Management System?
The benefits of a PHM / value-based healthcare system extend to patients, providers, payers, suppliers, and society as a whole.
Managing chronic diseases can be costly and time-consuming for patients especially for conditions like cancer, diabetes, high blood pressure, COPD, or obesity. As the current healthcare is moving from volume to value along with PHM, the focus is on helping patients recover from illnesses and injuries more quickly and avoid chronic diseases in the first place. The result of this change is the reduced frequency of doctor's visits, medical tests, and procedures. Also, they spend less money on prescription medication as both near-term and long-term health has improved.
Providers achieve efficiency and greater patient satisfaction. 
Providing effective care in time has become a challenge to the providers. With the new model, providers may need to spend more time on the new, prevention-based patient services, and less time on chronic disease management. When the focus is on value instead of volume, the quality and patient engagement measures increase drastically.
Payers control costs and reduce risks. 
Reducing risk has become a major challenge to the healthcare industry. With risk stratification and risk analysis, it is reduced by spreading it across a larger patient population. A healthier population with less number of claims results in reduced draining of payers' premium pools and investments.
Suppliers align prices with patient outcomes. 
As national health expenditures on prescription drugs continue to rise, the suppliers are able to align their products and services with positive patient outcomes and reduced cost. Many healthcare industry stakeholders are calling for manufacturers to tie the price of drugs to their actual value to patients; a process that is likely to become easier with the growth of individualized therapies.
Society becomes healthier while reducing overall healthcare spending. 
Less money is spent helping people manage chronic diseases and costly hospitalizations and medical emergencies. In a country where healthcare expenditures account for nearly 18% of Gross Domestic Product (GDP), value-based care has the potential to significantly reduce the overall cost for health care.
To know how to get these benefits for your care system, connect with us at info@nalashaa.com
The following two tabs change content below.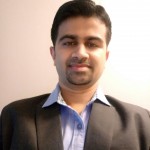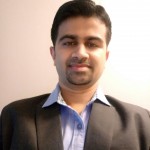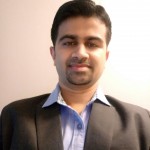 Shridhar Purohit
Shridhar Purohit is a Healthcare IT consultant with extensive experience in developing product strategy, consulting and implementation of health care business solutions.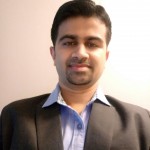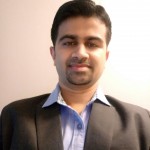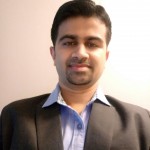 Latest posts by Shridhar Purohit (see all)